As the market has been grinding up today, I think it is supporting my primary count of this being the (a) wave of the larger b-wave rally. The question is if we can still head higher?
First, I want to note that we have now struck the .382 retracement of the entire decline off the all-time high, as can be seen on the 60-minute chart. Often, that is the standard target for the (a) wave of a b-wave. However, due to other considerations I have outlined in prior updates, and with the a=c still pointing higher, my preference remains that we can push higher to the blue box overhead before this (a) wave tops out.
Yet, I want to constantly remind everyone that we are still in a larger degree 4th wave. So, "surprises" are to be "expected." (smile) So, what I am saying is we have now hit the minimum expectation for an (a) wave based upon our standards, so it is quite possible the market does not fulfill the ideal a=c target overhead.
However, my preference would be that we are now striking the top of the 3rd wave in the c-wave of the (a) wave, but we must hold over 2520SPX at all times in order to maintain this expectation.
I am also still getting many questions about whether we can still see a lower low before we rally up to 2800SPX. The answer is "yes." But, right now, that is not my primary expectation. While I have outlined why it would fill in the pattern and provide a better technical picture if we struck a lower low, the fact that we have moved through 2520SPX makes it less likely we get a 5th wave down, but not an impossibility. We have now moved higher than a standard 4th wave would, which is why I have to view a lower low as the lesser likely scenario.
So, as long as we remain over the 2520SPX support in the next day or so, I have to view the 2600 region as our next target.
Lastly, I want to note that if we do wind up getting a lower low sooner rather than later, I would then have to give strong consideration that the entire 4th wave may be completing at that lower low, especially if we strike our 2200SPX target. That would provide us with an ending diagonal for the yellow count on the daily chart, and would be a buying opportunity. However, as it stands right now, I am still viewing this as the lesser likely outcome.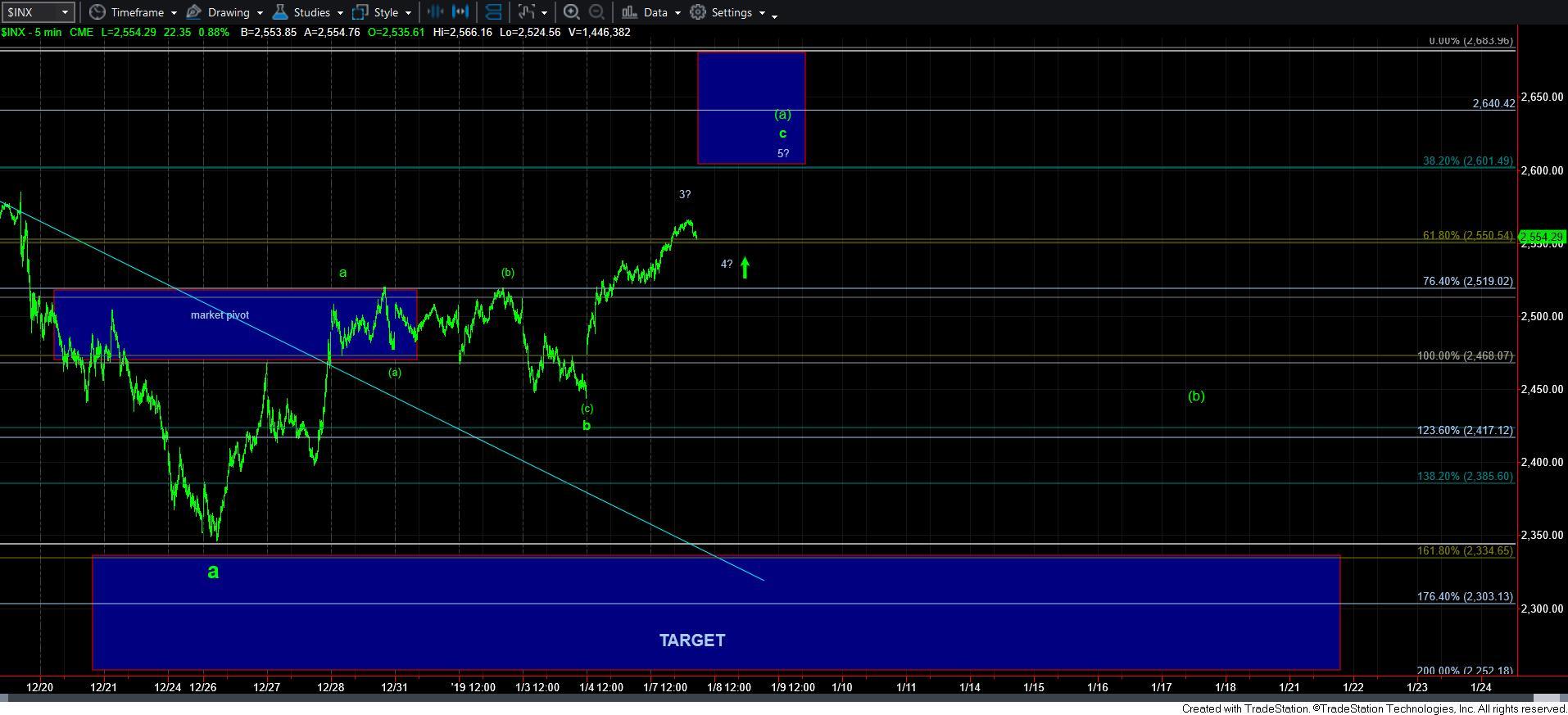 5minSPX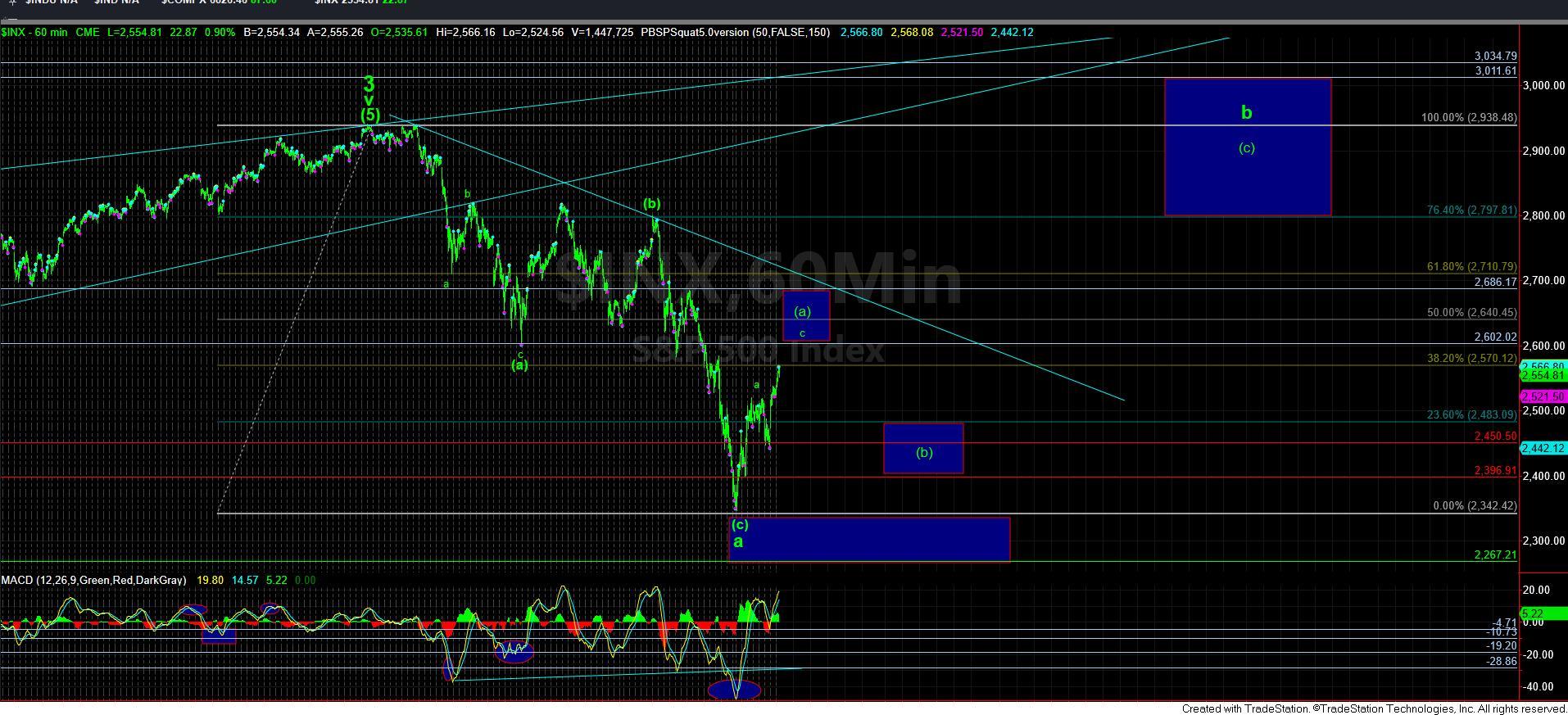 60minSPX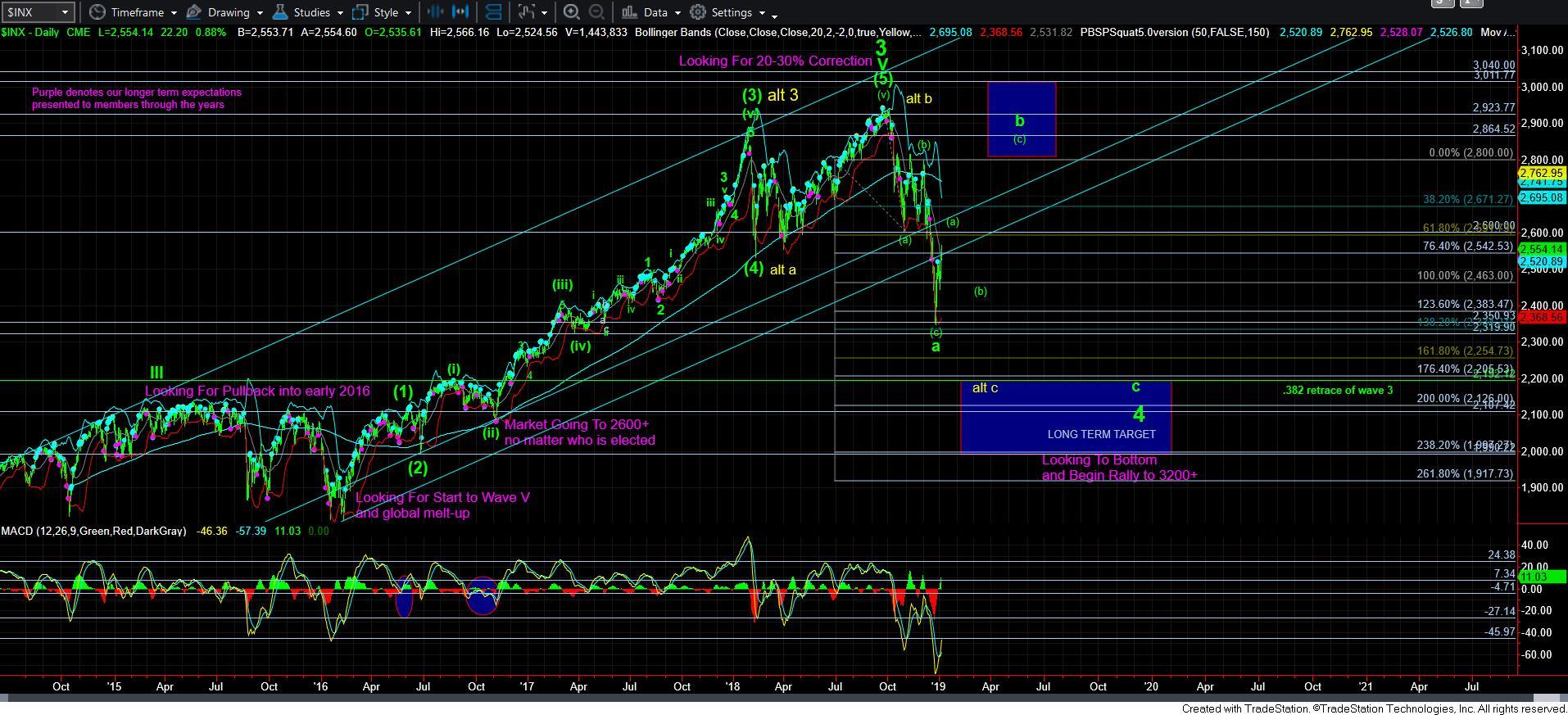 1SPXdaily