Can We See One More Push Higher In SPX?
I will start by saying that we have been reiterating the ideal target region for quite some time has been between 2410-2440SPX for this degree wave structure. In past updates, I have explained the Fibonacci extensions which reside in that region which overlap between the various wave degrees that have been pointing us up towards this target.
With today's deep pullback, it makes me question whether we will see that last spike up into that target region, but the ideal structure still looks like it needs one more rally higher.
Today, we broke just slightly below the .382 retracement for wave (3), and does give me some concern, especially since we did not see an immediate impulsive rally off that support. So, while I have IDEAL targets, after a 300 point rally from the November lows, we have now come within 9 points of the bottom of that ideal target.
So, the question one wants to ask themselves is if the short-term gain is worth the risk of trying to get into the 2410-2440SPX box? This is where you have to know yourself and what type of trader you are, as this is not something which I can answer for you. I can say that risks clearly have risen once we moved into our target box on the daily chart.
Now, I always get asked what I am doing. I have personally shed almost all my long-side options in this region and have trimmed a little of my stock holdings. But, I intend on holding on to my core long-term stock positions, and simply hedging them at the appropriate times to prepare for the potential of a 100-150 point pullback in wave (iv).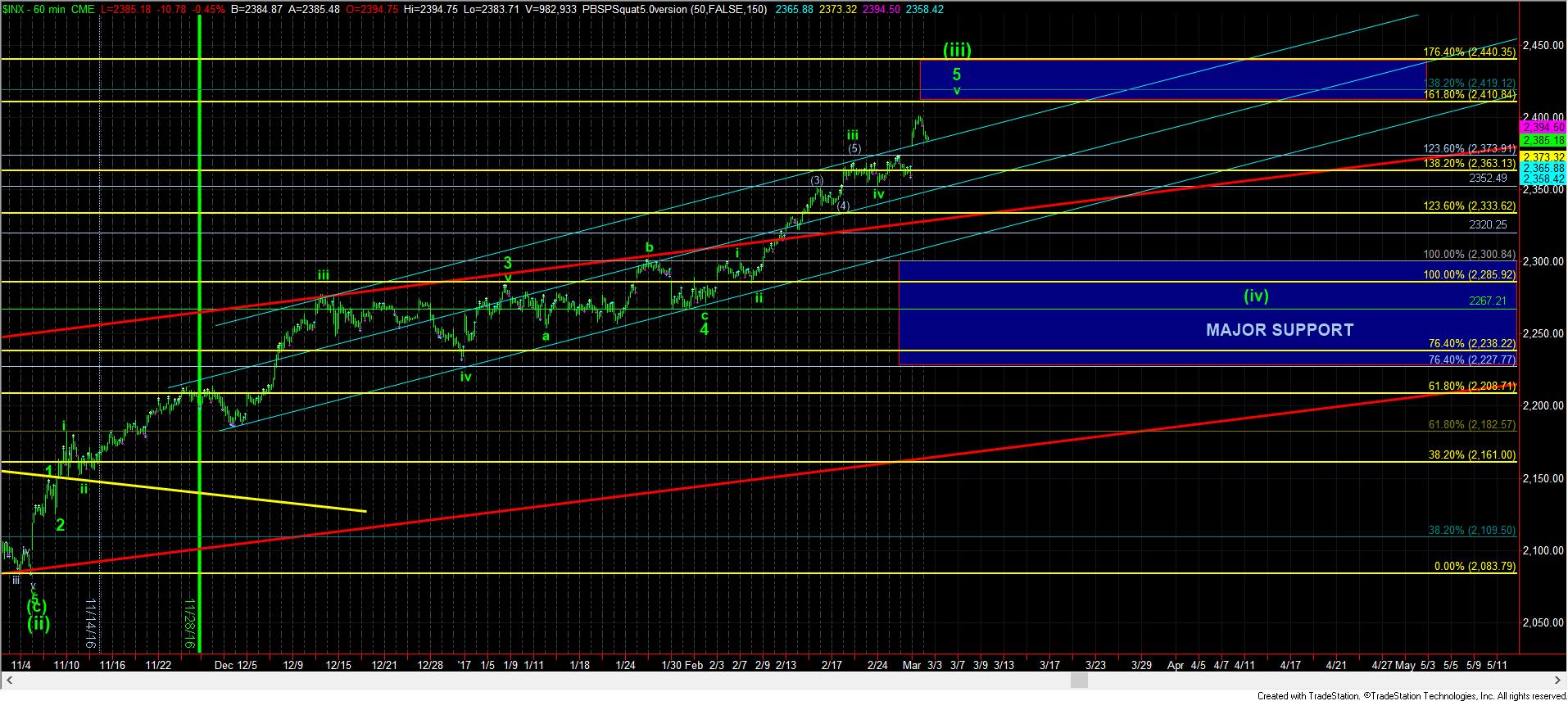 1turnchart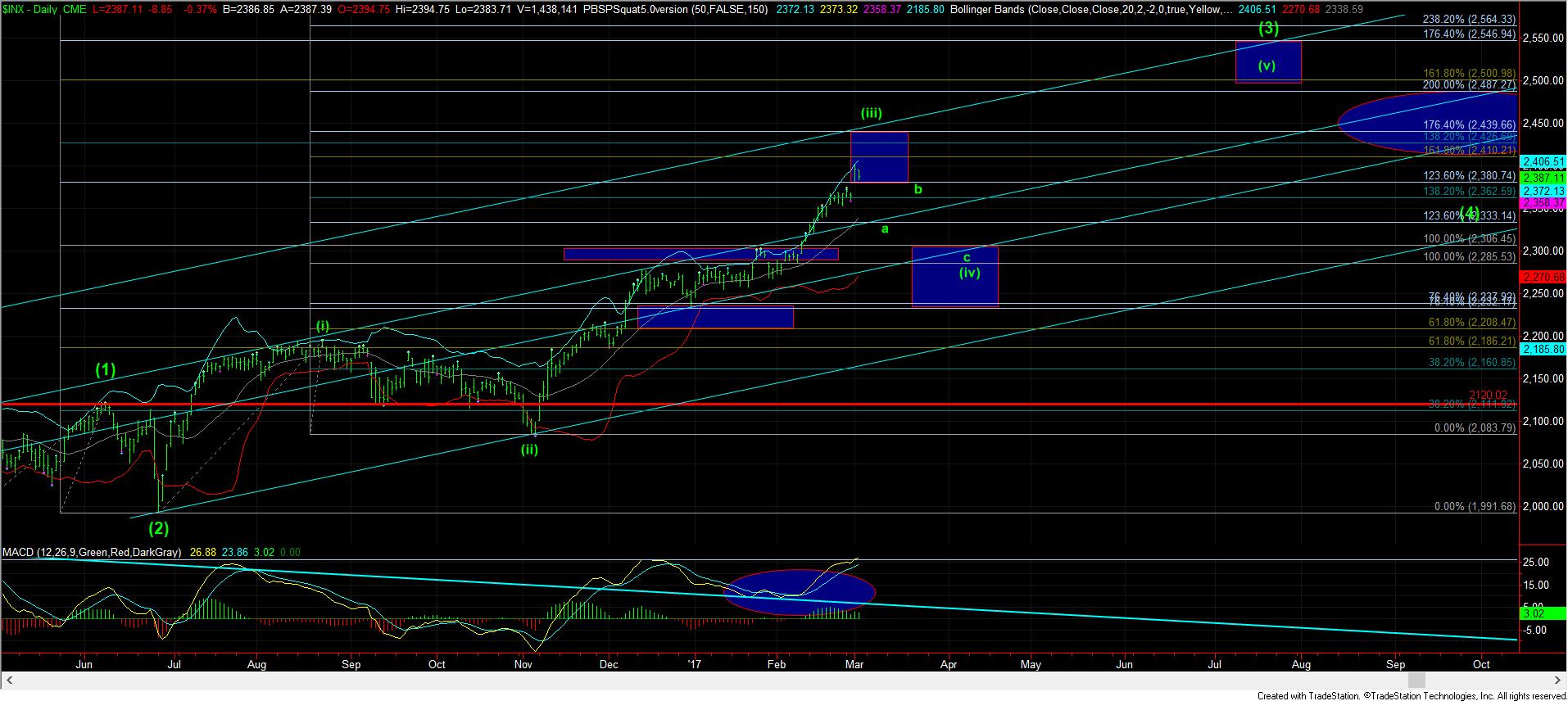 1SPXDaily