Can We See A Rally Next Week?
With the market filling out exactly as we noted yesterday, we have now tested the first support region in the 2440-2450SPX region. The question now is what the market does after testing this support.
Under standard patterns, I would expect the market to hold this support region after a first test, and provide us with a rally into next week. Most specifically, I am looking for a corrective rally for the b-wave of a larger (a) wave of wave (4). That means that I would expect a very sloppy and overlapping rally in the coming week, which will have many starts and stops and much whipsaw. And, that rally will likely set up the break down below 2440SPX to take us down to the 2380-2400SPX region next to complete the (a) wave.
Now, until we break down below the 2440-50SPX support region, I still see the possibility that the market may still attempt to strike the 2500SPX region before we move down to 2400SPX and lower. But, as of now, I see that as a lower probability based upon the recent action we have seen. Yet, the manner in which we rally off the 2440-50SPX support region should give us some clues as to whether the market has its eyes set on a higher high still before we head much lower.
Remember what I said yesterday. If we are in a 4th wave, the patterns will become quite amorphous at times, and will not provide us with a smaller degree directional cue. During those times, you must be patient and refrain from overtrading. However, we have points in time, like yesterday, which provide nice set ups for movements. Right now, as long as we hold 2440/50SPX, we have a set up to rally into next week, and how we rally will give us more clues as to how the rest of the month will play out.
So, before I let you go this evening, I do have to offer one warning. Oftentimes, an (a) wave of a larger degree correction/pullback acts in an unusually bearish manner. Again, this is to help re-set market sentiment to support another larger degree rally. And, a big bearish drop certainly goes a long way into making the market much more bearish. Along these lines, if the market should break down below 2440SPX sooner than I ideally expect, it can open a trap door for a "crash-like" event which can take us directly down to the 2380-2400SPX region quite quickly. It would definitely provide us with a 2% down day that I would expect in a 4th wave pullback.
Therefore, we are not at a point when one should be complacent in the market. While we are certainly holding support FOR NOW, I do not believe one should be aggressively trading bounces unless there is a clear reason to do so. Right now, there is a set up for a rally into next week, but should we see a break of 2440SPX overnight, I will warn you that the next day will be quite ugly, and you will likely see the CNBC episode "Markets In Turmoil" coming back on.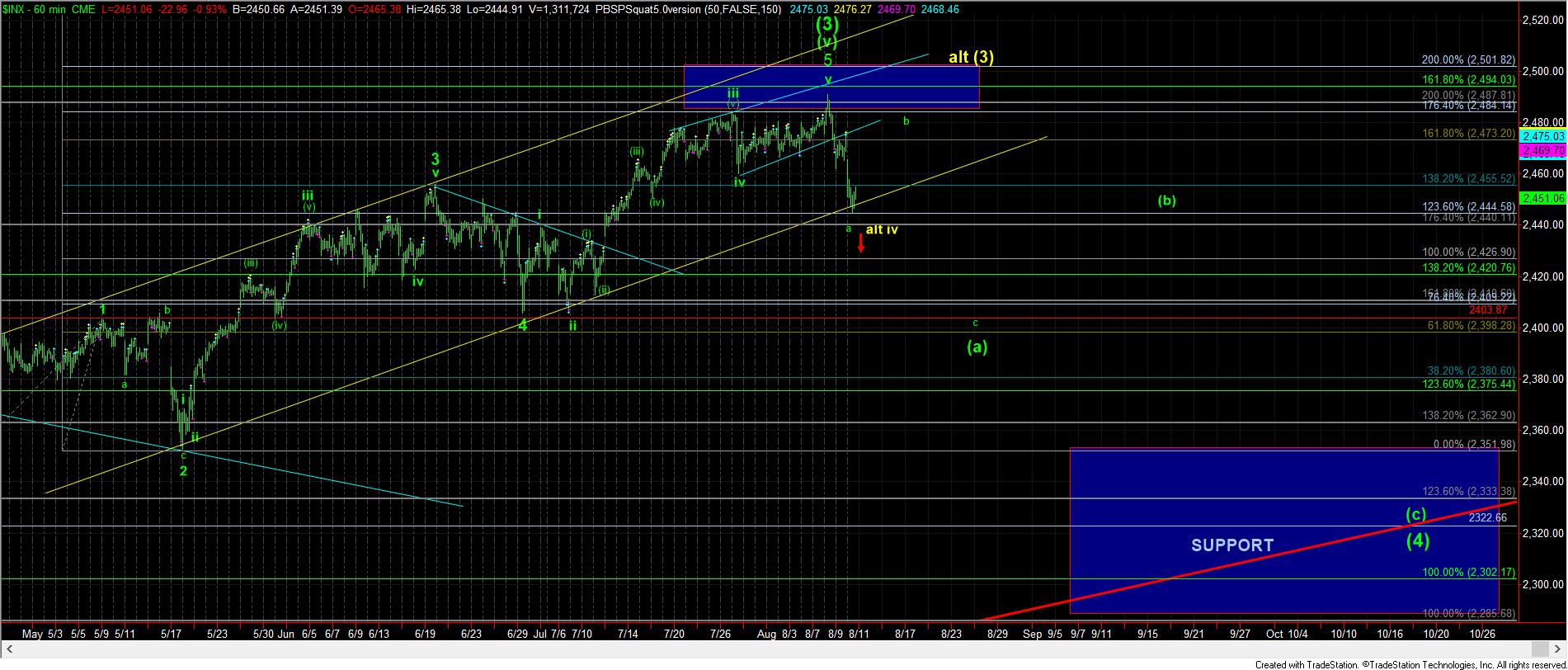 1-60minuteSPX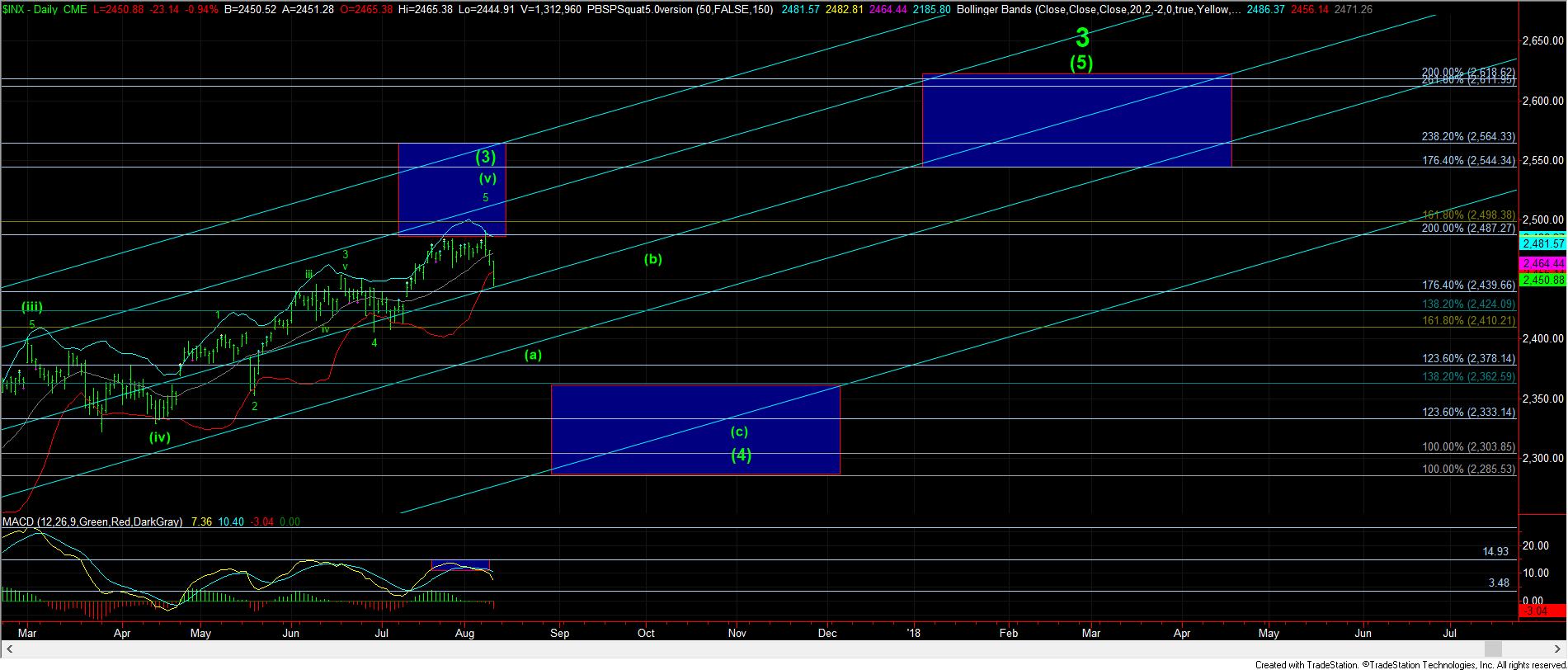 1SPXdaily