Can We Retain Upside Pressure?
With the market holding support overnight in the more immediate bullish count, we have rallied back to yesterday's highs. However, I cannot say that the manner in which we have rallied has me thoroughly convinced that we will continue in this fashion.
To make this simple, as long as the ES holds over 2645, our next targets are 2695ES, followed by 2725ES. However, if we break below 2645ES, then we will retest the 2625/27ES support in what I have labeled as a more expanded wave iv flat in blue. That means that as long as we ultimately hold support over 2625/27ES, we are still on track to rally back towards the 2725SPX region.
However, if we break 2625ES, with follow through below 2620ES, that opens the door to the yellow count, which suggests this turns into a much more complex correction. In fact, the yellow count is just one of three potentials that I have in my mind if we were to break 2620ES, with one of them being a direct break down to much lower lows in the overall market. But, for now, I will reserve those thoughts until we actually see a break down.
For now, I am going to maintain a bullish bias for the rest of the week, as long as support is held. Should support break, then the market will become significantly more complex in the near term.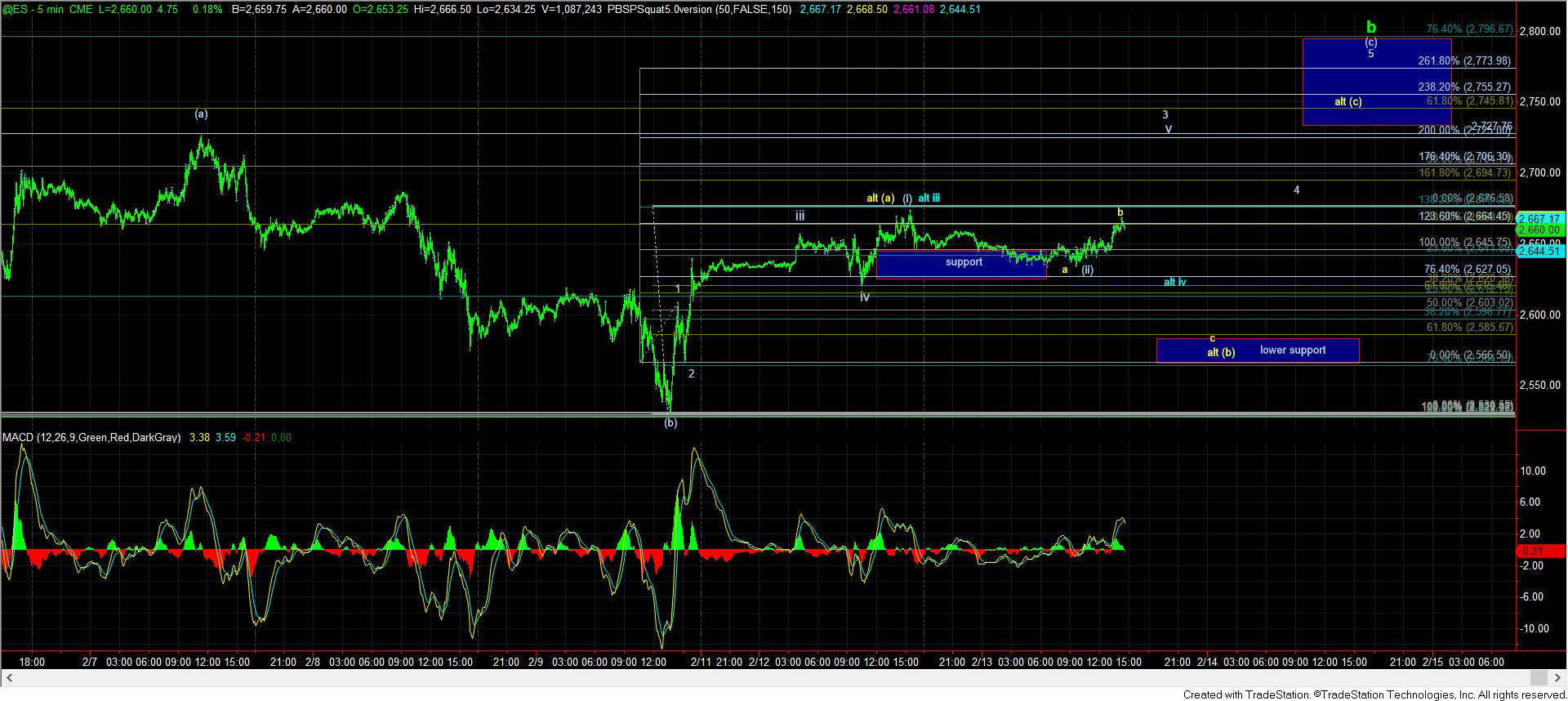 5minES