Can We Maintain Upside Pressure?
Over the last month, this has provided challenges for the bears and bulls alike. And, currently, the bulls are still trying to keep pressure on the bears, as they have likely made them feel like they have them on the ropes.
As I noted to the members of my live video service this morning, the market has trained money managers and investors quite well. For years, we have had a rally into year end, and it is expected again. And, based upon how we resolve the region within which we now reside, we may not get that year end rally, and Santa may be coming to town with coal this year.
You see, if the SPX can maintain over 2779-2790SPX support into tomorrow, then we can continue higher towards the top of the (c) wave even a bit earlier than I had initially expected. There is potential to even complete this (c) wave higher next week if we can maintain this micro support region presented on the 5-minute SPX chart. It would allow us to continue to rally higher to complete wave (v) of iii by tomorrow or Monday, and then spend a few days pulling back in wave iv, and then running up to complete wave v by as early as the end of next week.
Should this play out, then we can develop a wave 1-2 to the downside to start wave 3 in the c-wave down, as per the 2011 fractal, and it can even trigger by sometime around the Thanksgiving holiday. But, again, it all centers around whether the market can maintain the micro support on the 5-minute chart, and continue to press higher tomorrow.
However, should we break support, then it opens the door to the inverse heads and shoulders pattern we discussed last night, which everyone and their mother, grandmother, aunt, uncle and dog have been expecting. Remember, this pattern would convince everyone that new all time highs are on the way. But, my expectation is that we will likely top out around 2910SPX, and then begin a bigger decline.
Either way, the market is now at another micro inflection point within this whipsaw we have experienced for the last month. If we break down below 2790 with follow through below 2779SPX, we will see more whipsaw. However, if we can hold support, then we can continue to rally and complete the (c) wave of the b-wave rally sooner rather than later.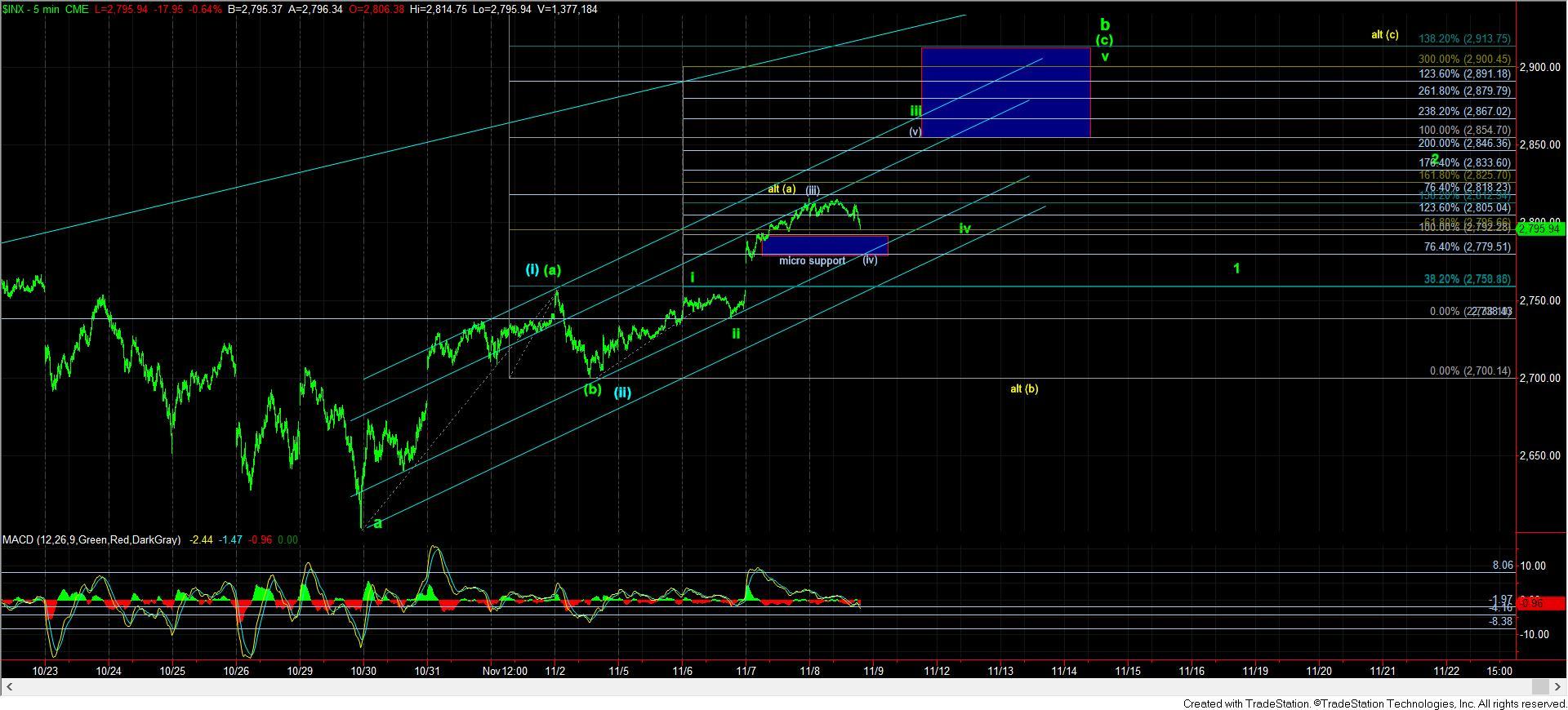 5minSPX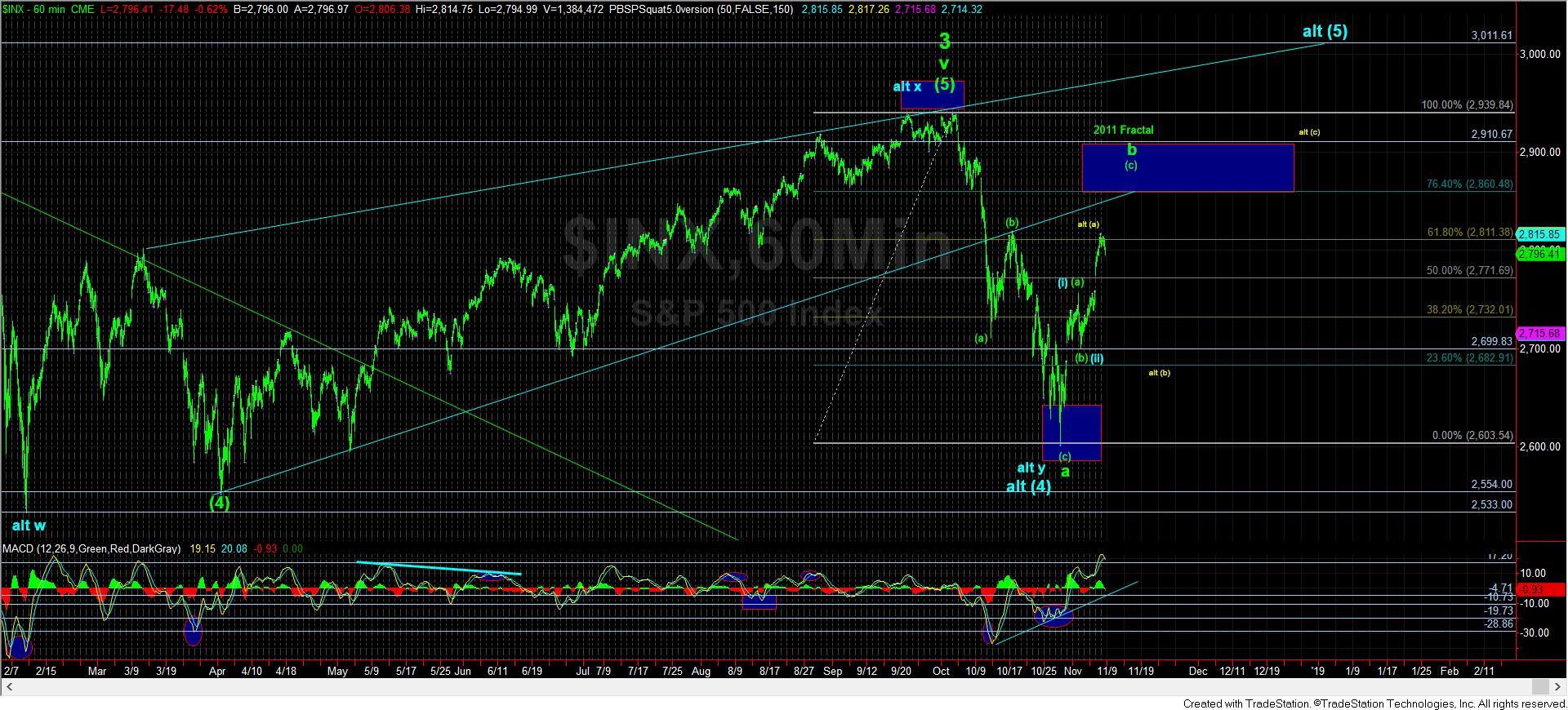 60minSPX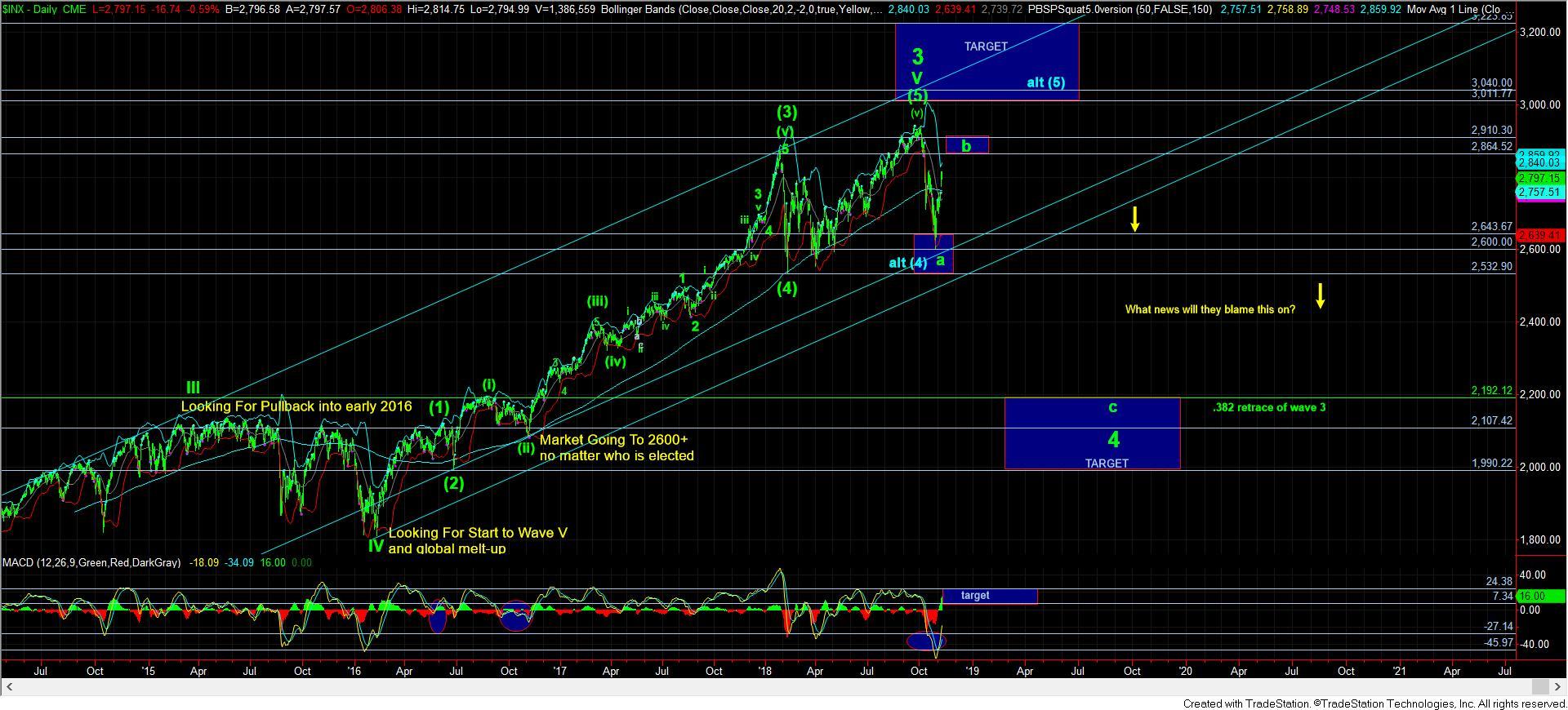 1SPXdaily