Can We Hold The Immediate Downside Set Up?
As the market continues to meander, the crux of the question with which we are grappling is if the (b) wave rally in the SPX has completed at least week's high, or if the market is going to attempt to stretch to the 2840-65SPX region for a larger retracement?
In the simplest terms, as long as we remain below the 2780/85ES resistance region, we have an immediate set up pointing down towards the 2715/20ES region next. However, if the market can begin to rally through that resistance, it opens the door to the 2840-65SPX region.
As far as any potential for the blue count to 3011, there is nothing to even consider unless the market can rally up towards the 2865SPX region in the coming week or two, without breaking down first below 2700SPX. So, since immediate pressure is to the downside, it will continue to remain on the backburner.
Please remember that this type of action chops most traders up. B-waves are notorious for this type of action, and set ups often fail during these types of structures. That is why I have noted that I think a buying opportunity will either come on a drop towards the 2600SPX region, or if we see a corrective blue (b) wave retrace after striking the blue (a) wave target. Those are the only two long set ups I am seeing at this time.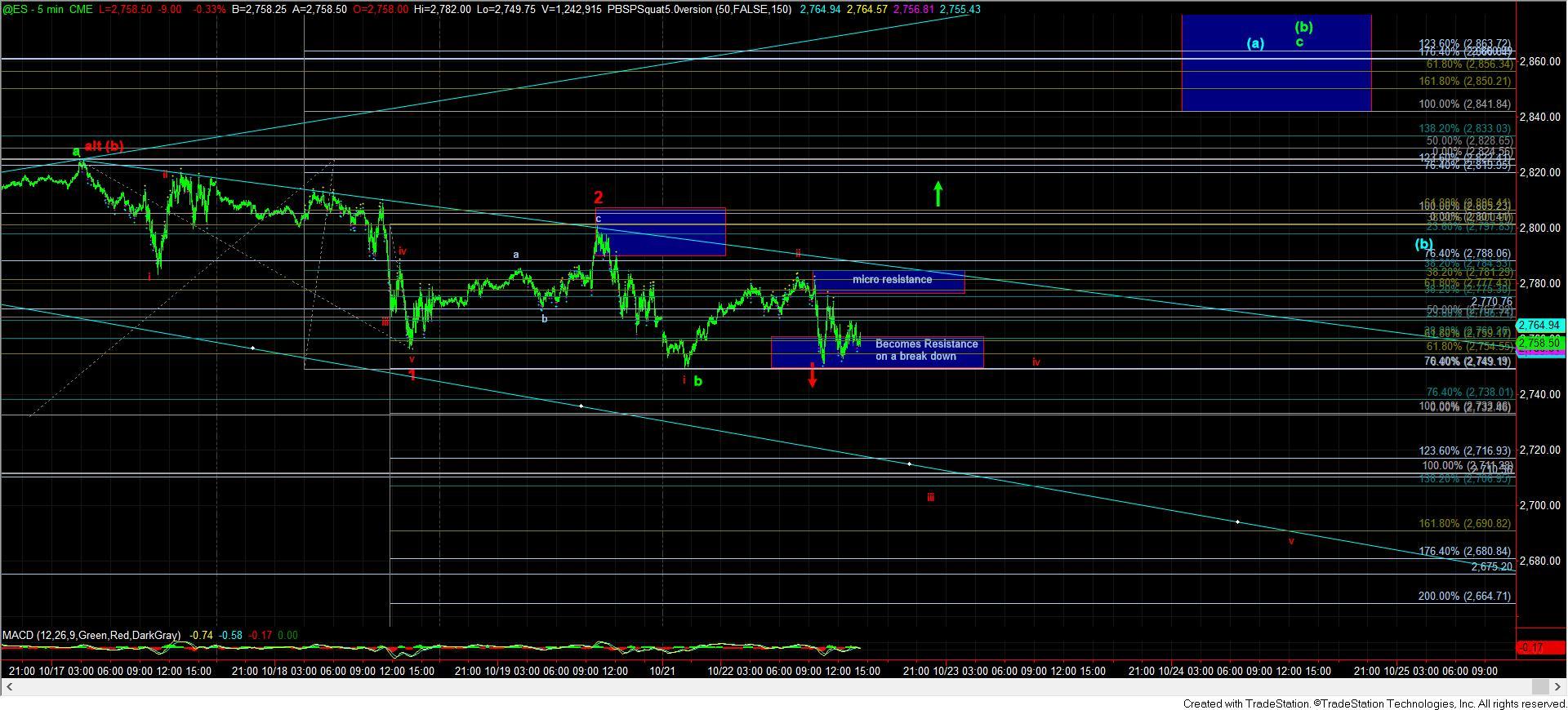 5minES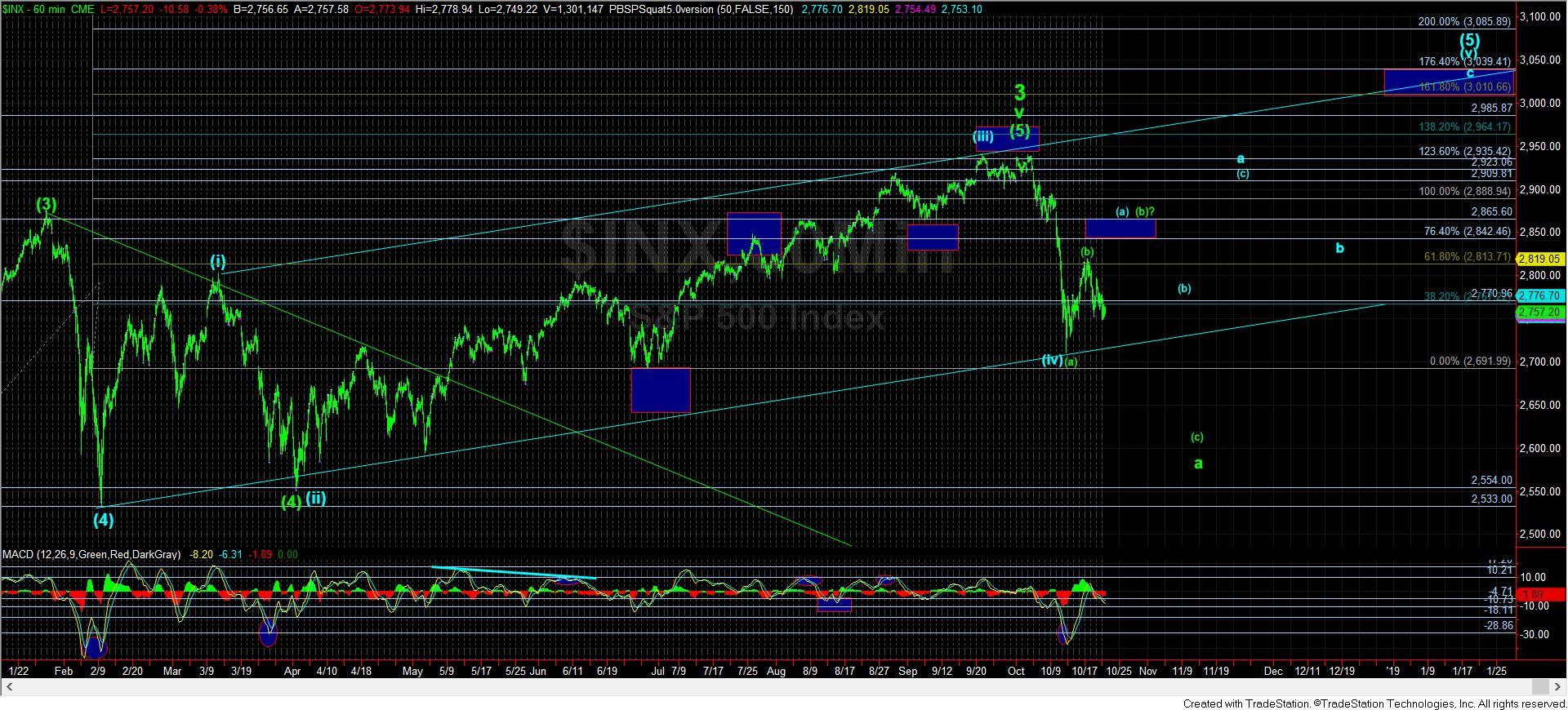 60minSPX
1SPXdaily