Can We Get That Lower Low?
Trading for the dreaded lower low is not always easy. But, thus far, the market is signaling it wants to provide that to us this time.
To be brutally honest, I really have no clean way to consider the bottom as being in for the [c] wave we have been tracking. Moreover, the market has turned down from the resistance I highlighted yesterday, after providing us with the standard overlap we see with waves 4 and 1 in an ending diagonal.
Therefore, the decline we are experiencing today is being counted as the a-wave of wave 5. Remember, all waves within a diagonal are going to be 3-wave structures, which is why they are much harder to trade. But, as long as we remain below the high structure today, pressure will remain to the downside with the ideal target presented below on the 5-minute ES chart within the 3145-3170ES region.
The one fly in the ointment is the positive divergence clearly evident on the 60-minute chart. It is hard for me to short the market when I see that set up on the MACD. But, the structure really calls for another drop before this [a][b][c] structure off the all-time high completes. And, believe me, this has been a tough structure to track. In other words, I don't think we were able to throw that jello terribly far.
But should we see the next decline, then I think it is reasonable to expect a b-wave bounce that could take us until the election. While I really do not care what the outcome of the election is for trading purposes, it seems to be setting up as an interesting catalyst for a possible c-wave down in wave [ii]. So, for now, that is my general plan in my primary count presented in green.
The only question left on the micro chart is if this 5th wave down in the [c] wave can complete tomorrow or will it push out until early next week. I would imagine that will all be based upon how long the b-wave bounce takes. But, in conclusion, as long as we remain below today's high in the ES, I am looking for that lower low. A move through today's high and follow through over 3330ES would change that expectation.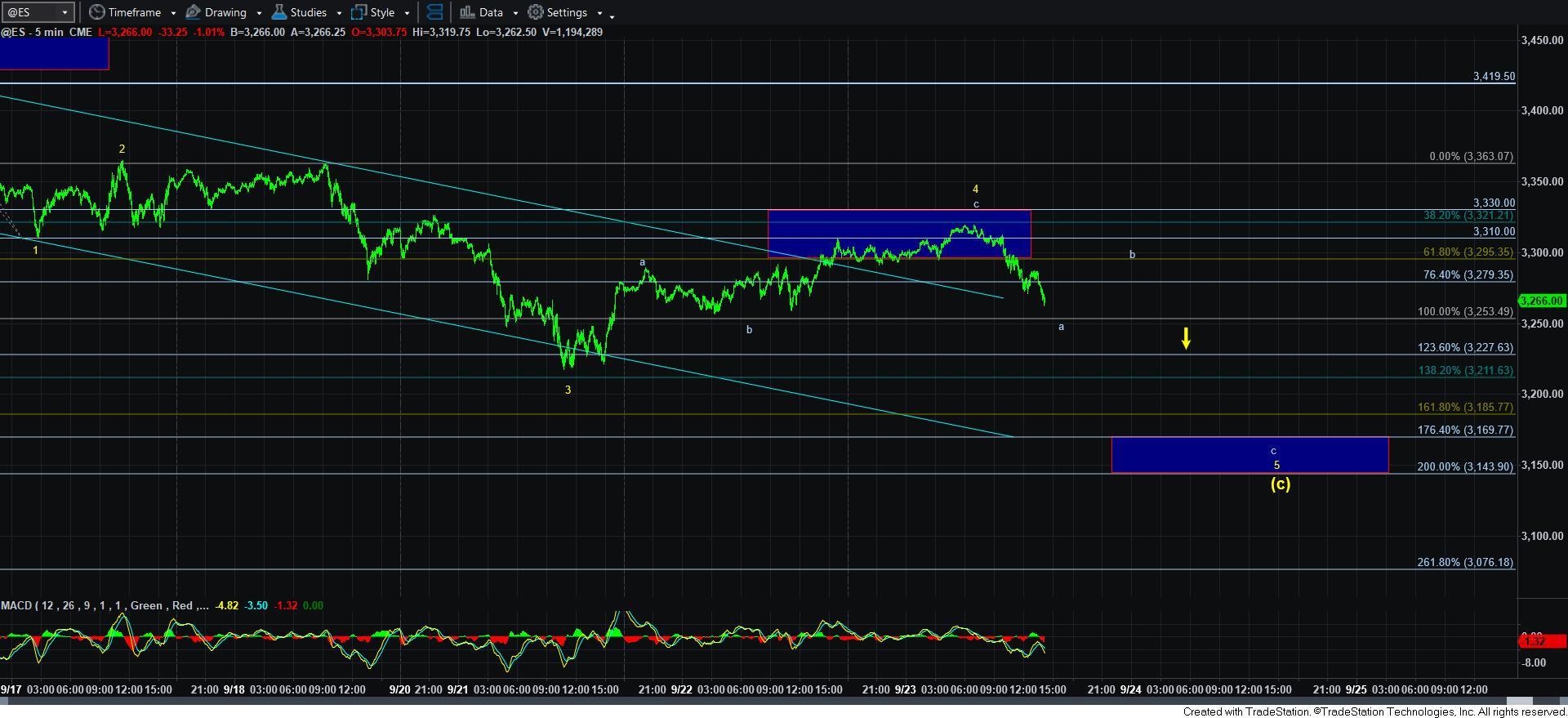 5minES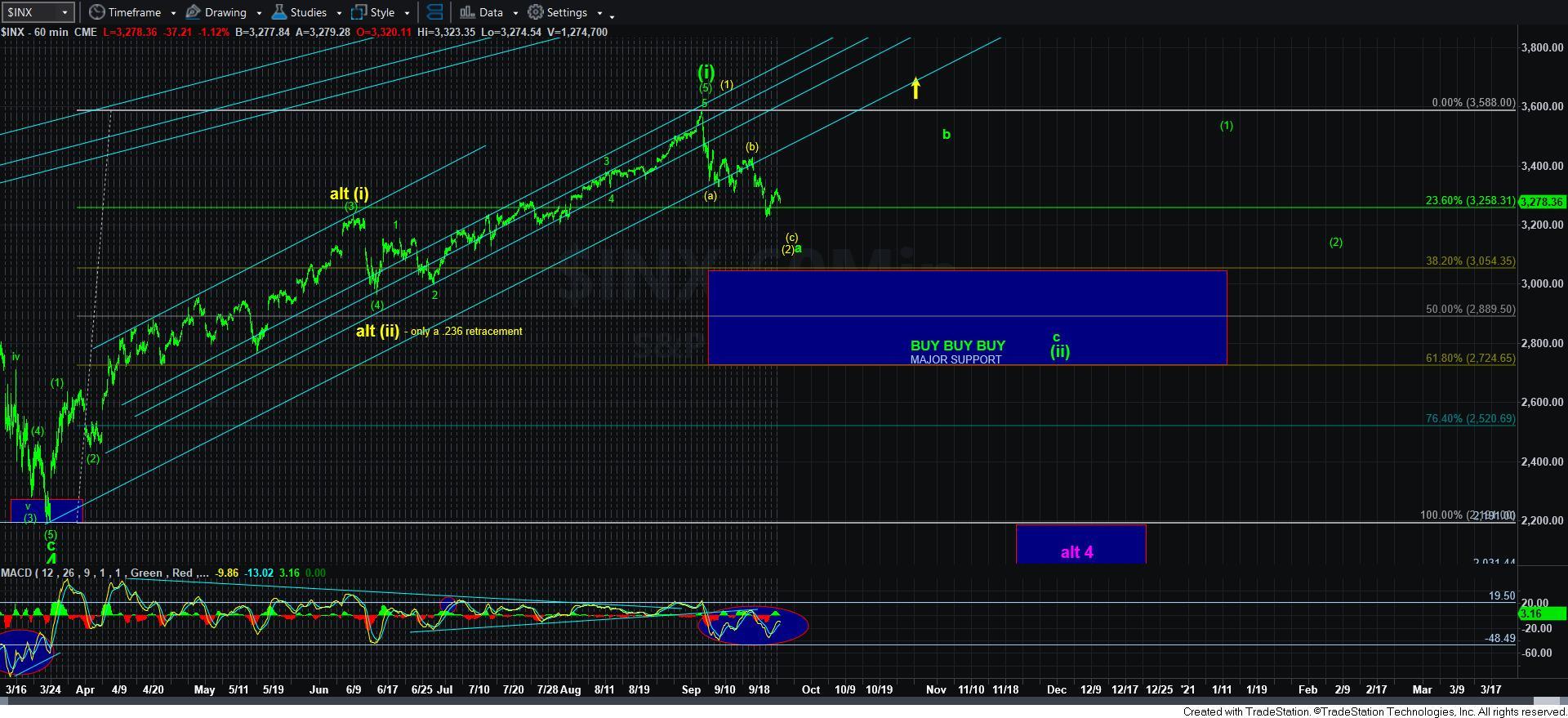 60minSPX