Can We Get A Higher High?
Last night, I said I wanted to see the 2093ES level broken as support to begin to look down. While I would really like the high to have been made already, some of the micro counts suggest that a higher high can still be made, especially in the IWM. If that should occur in the ES, it will make the blue count much more reasonable in my eyes. And, truthfully, even if a higher high is not made, the blue count is still a very reasonable pattern.
For now, the yellow count is still very much alive and well, as long as a higher high is not made. Furthermore, the next level I will need to see taken out to make it more likely to me is the 2076ES level.
Ultimately, the market is doing what I expected for this week. And should it continue to remain below the prior highs for the remainder of the week, it has me looking towards the beginning of April for a significant low to be struck, followed by a strong rally. And, as of today, I am still going to maintain an open mind as to whether the blue count keeps us at a high level consolidation or the yellow count takes us lower. We still do not have enough information to discern between the two. But, I am not yet ready to be looking long in a big way just yet.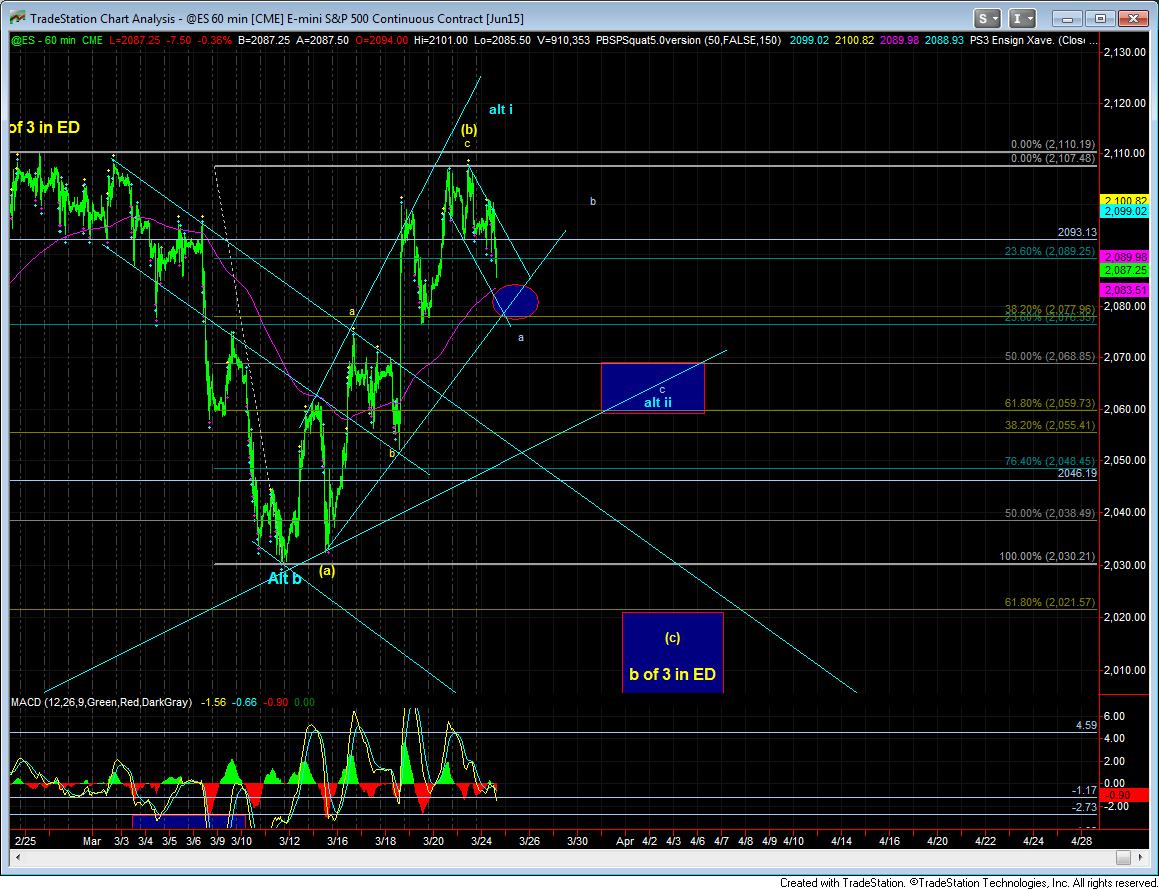 BaseCase - 60minES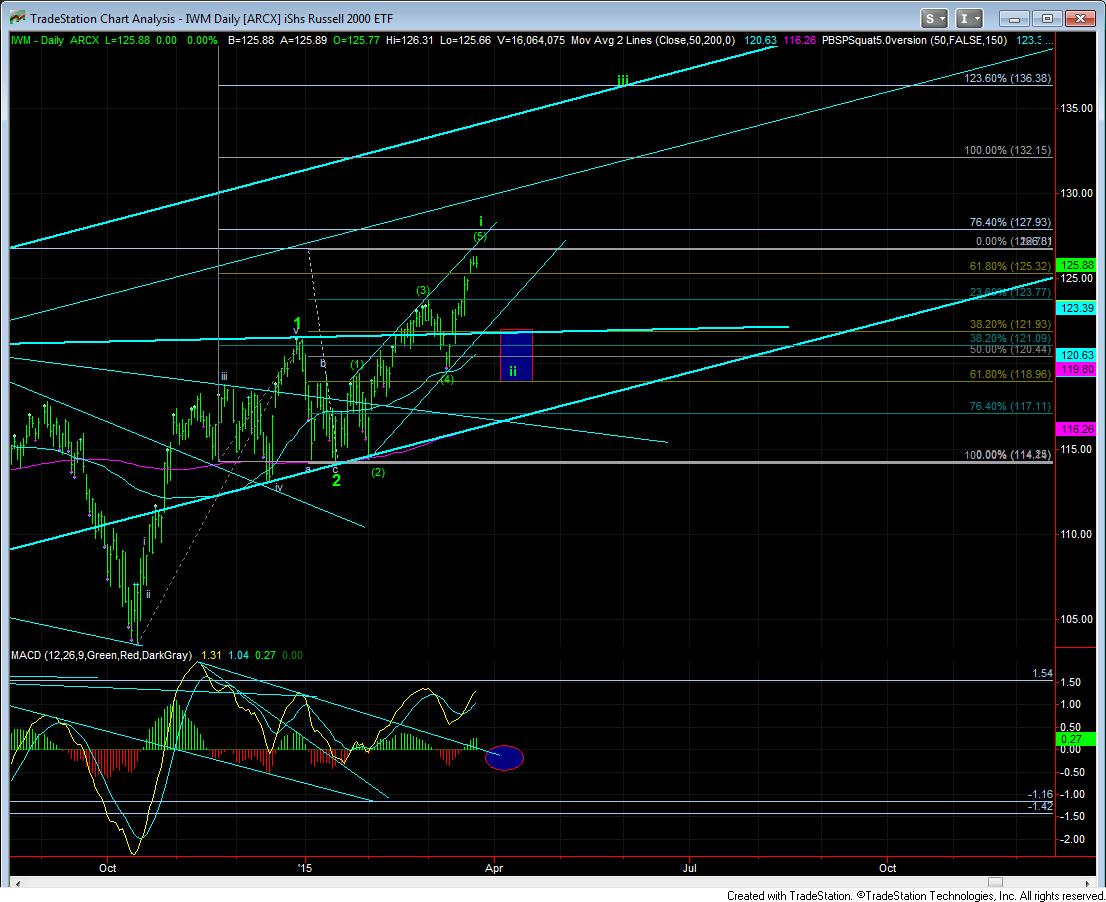 BaseCase - IWM