Can We Finally Gain Escape Velocity?
For six weeks we have been consolidating just under the all-time highs, with several failed attempts at breaking out.
This morning, I noted that the market was running out of time and room to attempt a break out again. So, today, the market has pushed the upside envelope yet again, and it seems we may develop enough of a push to next attack the 2300-2310SPX region, which corresponds to our next major Fibonacci extension, and the trend channel overhead.
But, with as many failed attempts as we have seen over the last few weeks, I want to see this rally continue into tomorrow without breaking back below 2271SPX. As long as we remain over 2271SPX, we should be heading up towards the 2300-2306SPX region, minimally. However, a break back below that support can open the door to the yellow count in a 4th wave flat, which may not even break below 2235SPX, which is the .764 extension, and the level of the 4th wave of one lesser degree.
No matter which path this market takes, the greater probabilities still suggest that we will see much higher levels in 2017. So, please maintain an appropriate focus.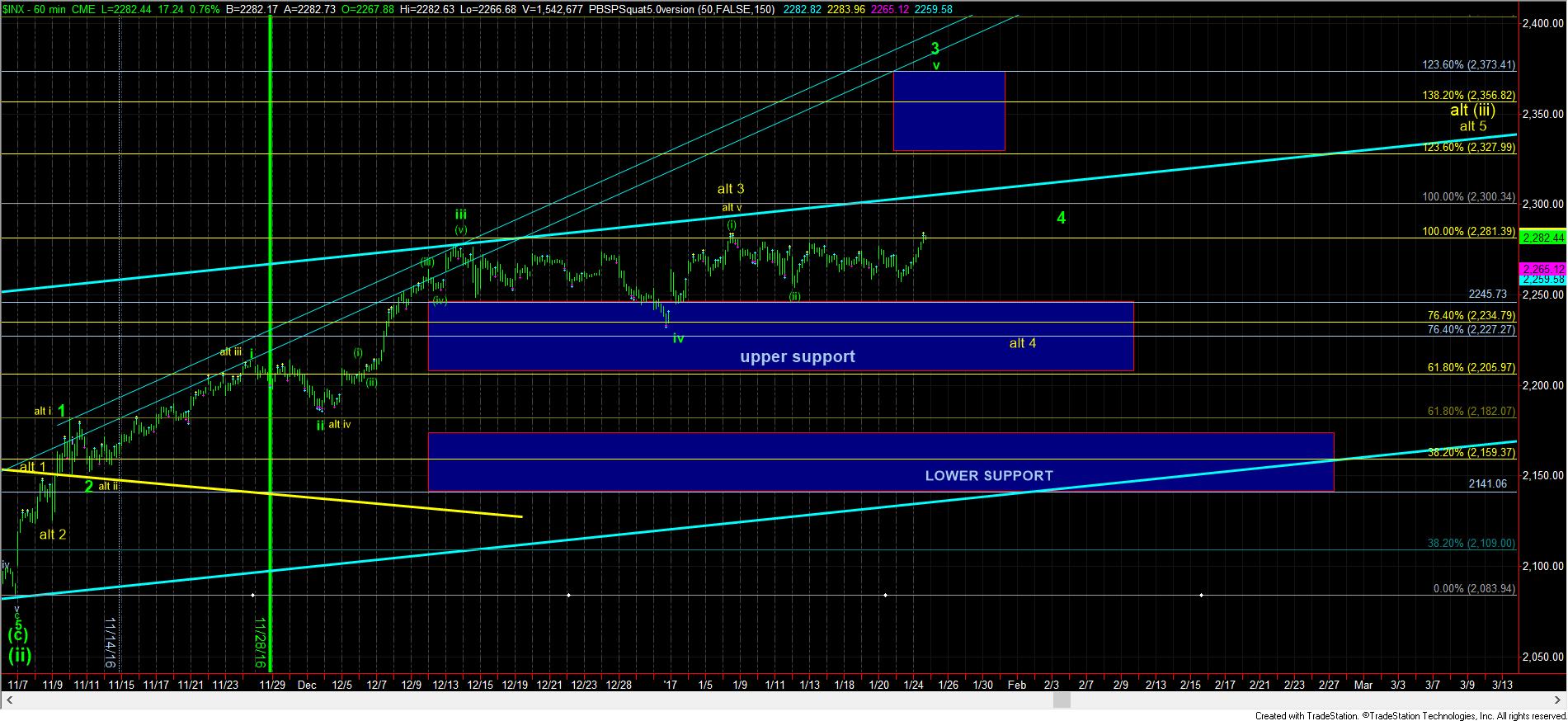 1turnchart