With the rally today, my primary count is that this is a (b) wave high. Is it a (b) wave of a bigger a-wave of 2, or is it a (b) wave of the dark green ii is still up in the air.
But, the action in the ES suggests caution to anyone who is looking to the short side, especially if we see a higher high. As you can see on the 5 minute SPX chart, a higher high would count best as a 5 wave move off Friday's low. However, in the ES, this pullback can already be a wave (ii) in the next break out set up. So, any higher highs made in the SPX/ES is a strong warning to the bears.
Meanwhile, the ideal structure still suggests this is a (b) wave high, with a drop into tomorrow towards our 2175-2182SPX support zone. Again, I still cannot know if that will only be the completion of an a-wave of a bigger wave 2, or if it will complete the more aggressively bullish wave ii in green.
But, as I noted over the weekend, any strong take out of last week's high is the initial signal that the next melt-up phase has begun.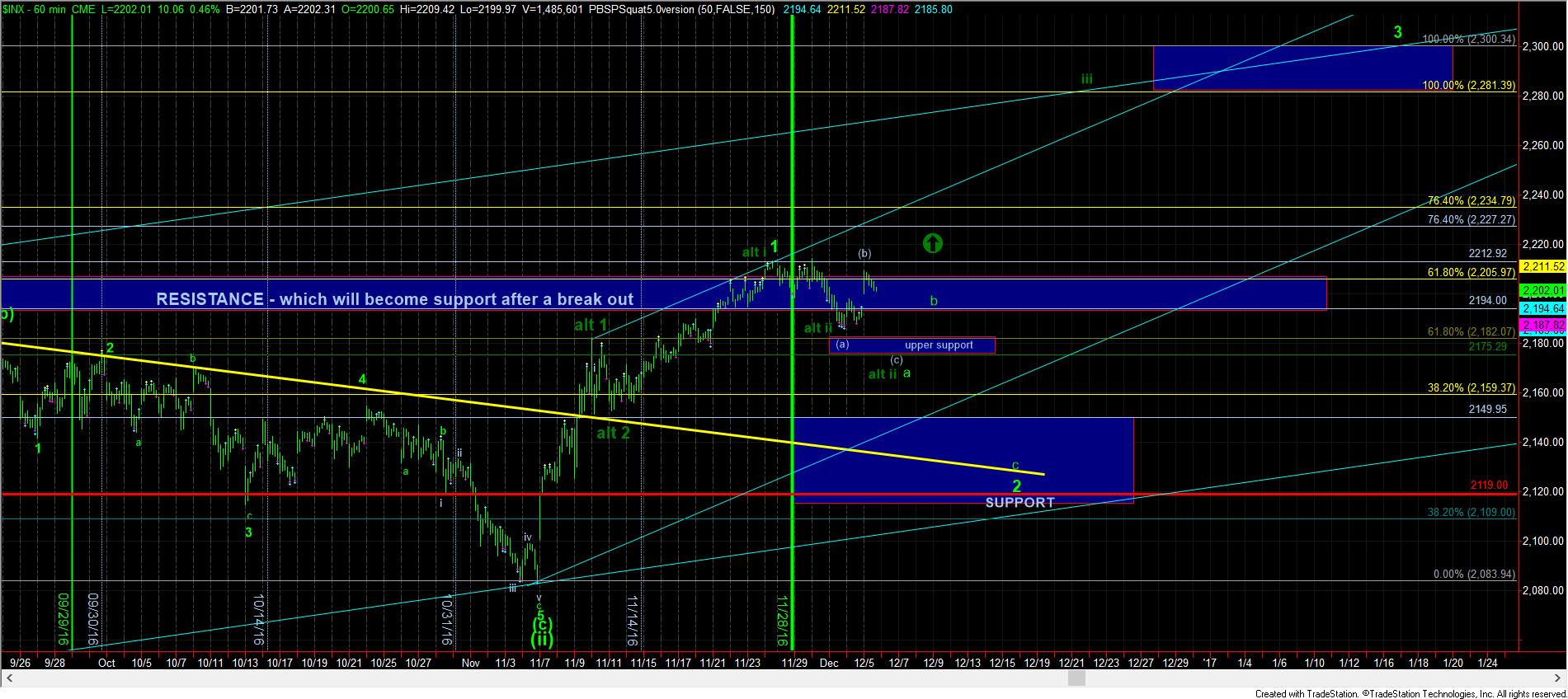 1turnchart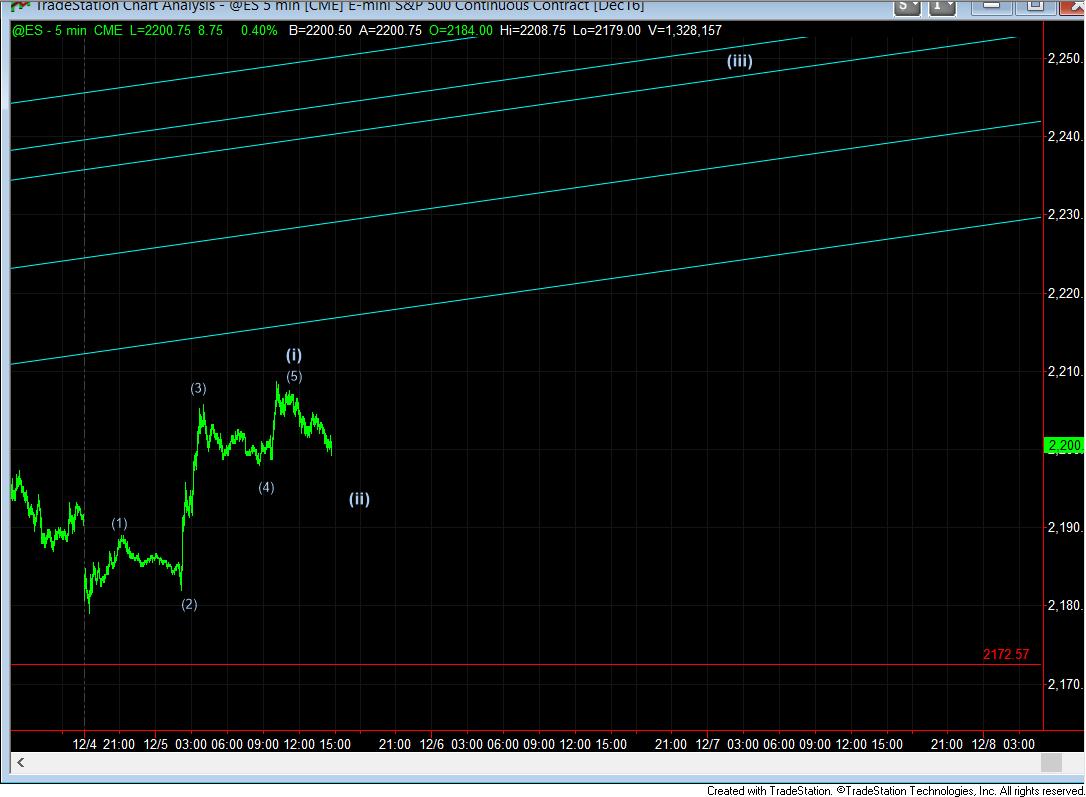 3minES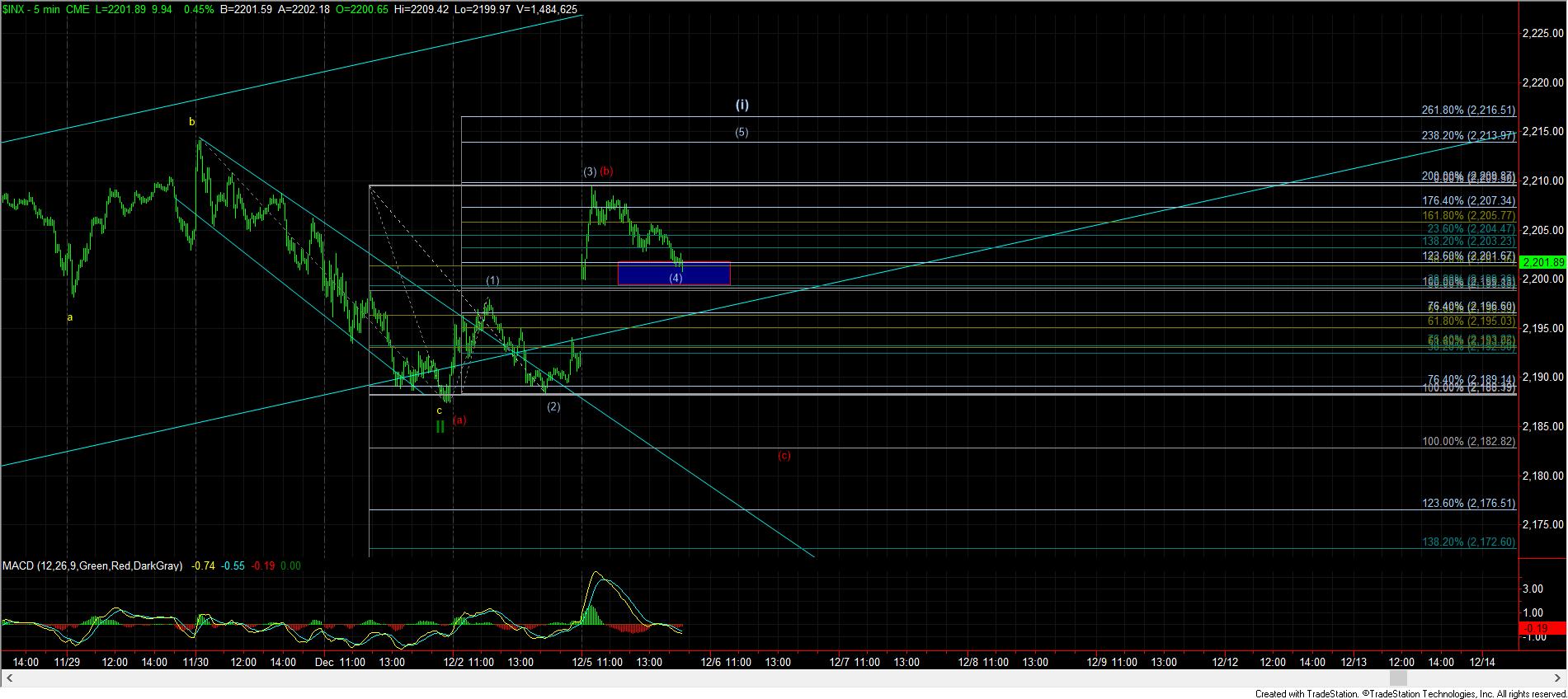 5minSPX