Over the weekend, I noted that my primary expectation for this week was to see a pullback to the 2080-2092ES region. The 2080ES level is truly the ideal target since it is the .382 retrace of wave (3) and the prior 4th wave of one lesser degree.
Today, we came up 4 points shy of that target. And, the market then gave us what can be considered a 5 wave move off that low. This leaves me with the potential that wave (i) of (5) may have already begun. So, I will be looking for a strong move through the 2100ES level to signal that we are in the 3rd wave for wave (i) of (5), which will likely retest the prior all-time highs in the 2120ES region. That will likely set us up for a wave (ii) into the weekend or early next week, and we will then be on our way to the 2150 target for wave (5), with an expected topping time around the 13th of the month.
However, failure to take out 2100ES can still have us targeting the 2080ES level for wave (4). And, should we take out 2080ES, and follow through below 2075ES, then I will likely move into the ending diagonal camp, with the recent highs being wave i of that ending diagonal. That would mean the 13th of the month could represent the low for wave ii. This count I have noted in yellow. But, again, my favored perspective at this time is to still see wave (5) take us into the 13th of the month. And, if that does happen, it does place a significant amount of confidence in the impulsive pattern I have noted on the timing chart.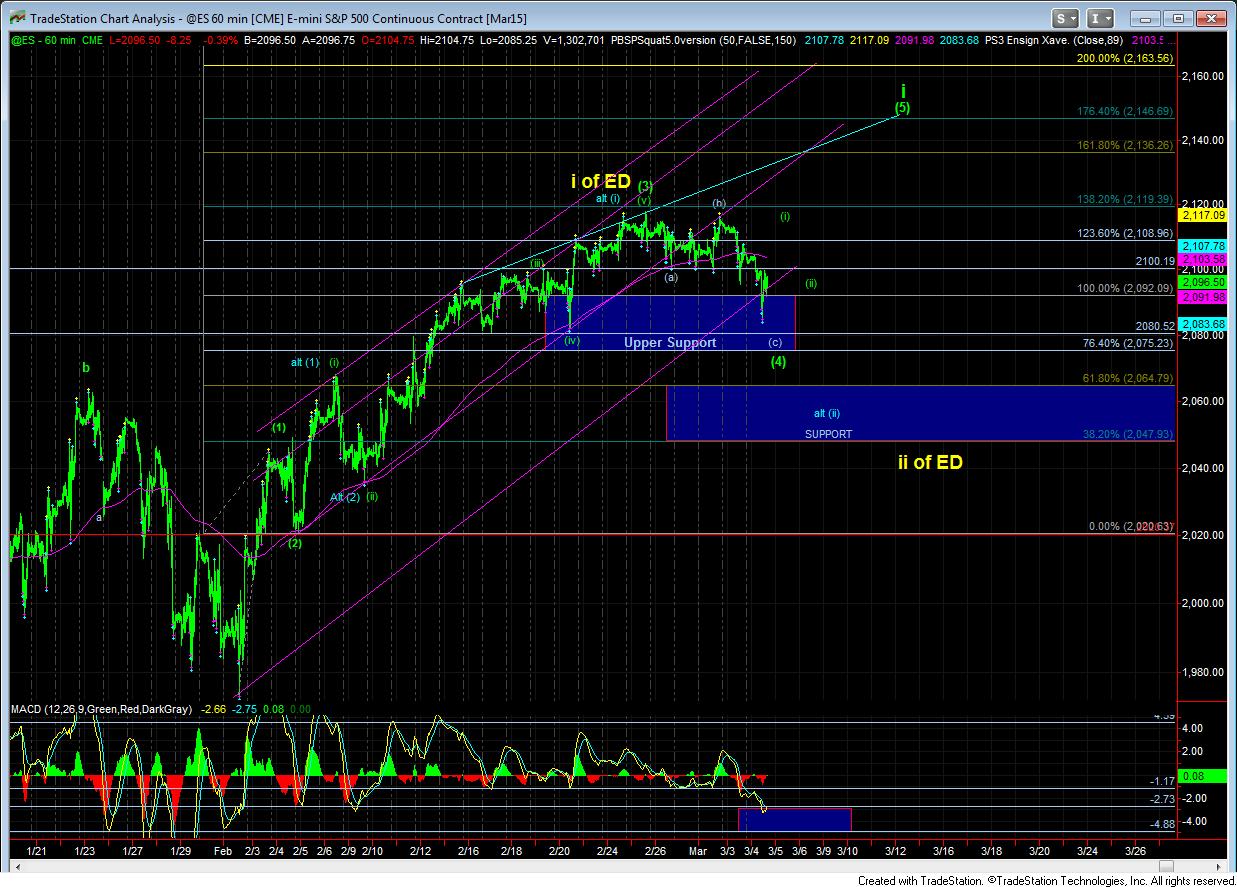 BaseCase - 60minES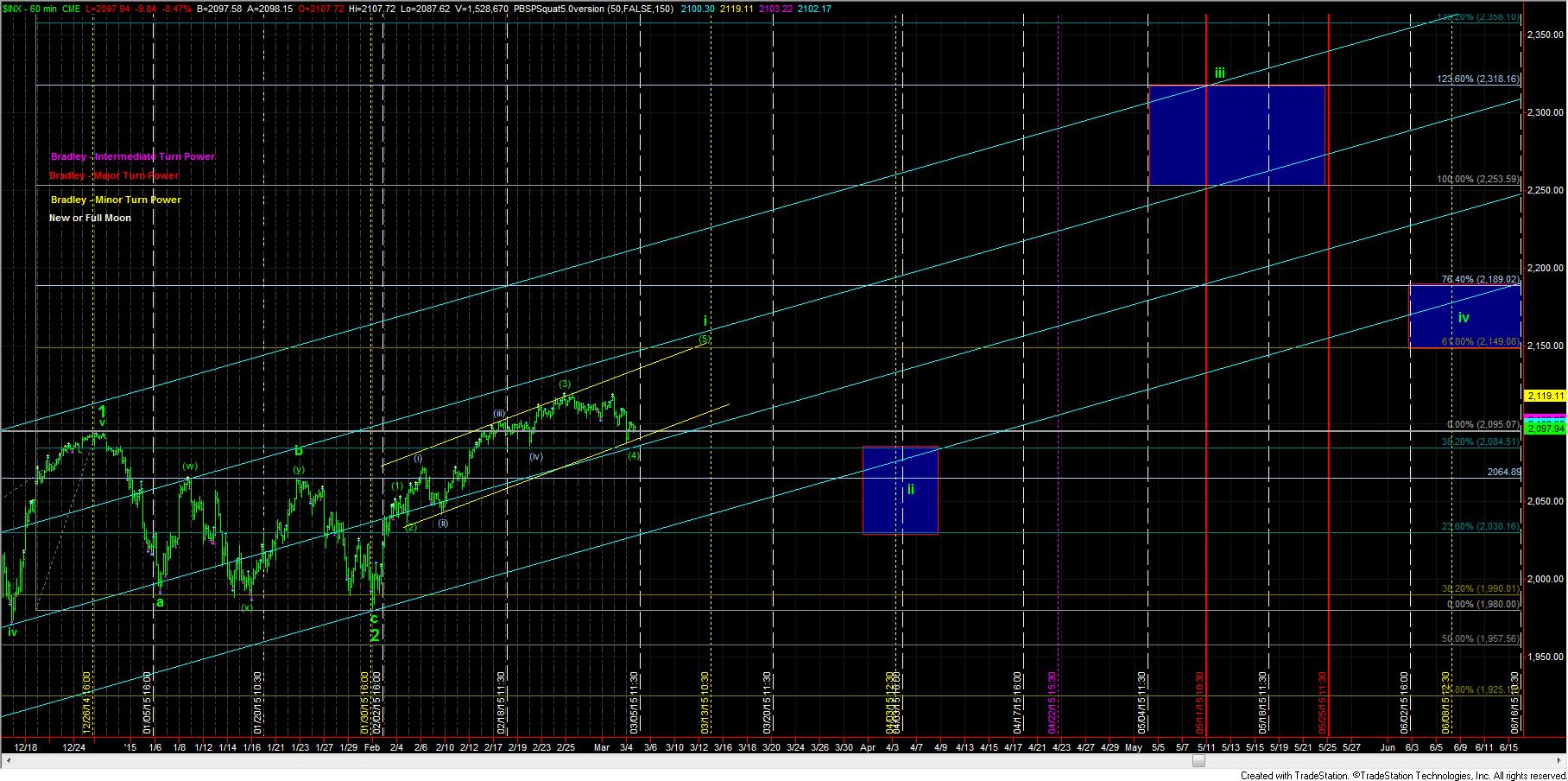 BaseCase - TurnChart