Can This Downside Follow Through?
With the market reaching extremes on the rally off the lows struck on the last day of 2017, it was inevitable that we would retrace back down to the support I have noted on my 5-minute chart. Today, we got a retracement to the top of that support box.
Normally, I would view the 5-minute chart as presented in the yellow count, which would see further weakness into tomorrow. The standard patterns usually see a deep drop in the MACD for the a-wave of a corrective decline, followed by a c-wave displaying a positive divergence in the MACD on a lower low price. But, this market has been so strong that I am unable to rely upon standard pullbacks fulfilling deeper levels when we have already hit the minimum target for this pullback, which was struck this morning.
Even though we were looking for this particular pullback, I noted before that this is not likely the start of a bigger pullback, at least not until we see a break below support. For now, this best counts as a wave (iv) off the December 29th low, which would still see a 5th wave to a higher high. Assuming the market bottomed today in the wave (iv), I have slightly modified the target box above to present a "standard" target for this wave (v).
But, I would be remiss in at least presenting the potential for the more protracted 4th wave, which is what we would normally see based upon the technicals, and I have presented that in yellow.
I also want to highlight the XLF chart again this evening, since it now has almost reached the 2.00 target. The more ideal structure would also call for a iv-v still remaining, as today seemed more likely an extension in iii. Lastly, it would take a break down below 28.55, with follow through below 28.23 to signal that wave 4 to the lower blue box is in progress.
While this market has certainly presented us with a rally which I would consider as a statistical outlier, I would still not be aggressively shorting it until we see some break in support. Remember, this is a bull market which will likely last several more years, and will likely take us well over 3000 before we are done.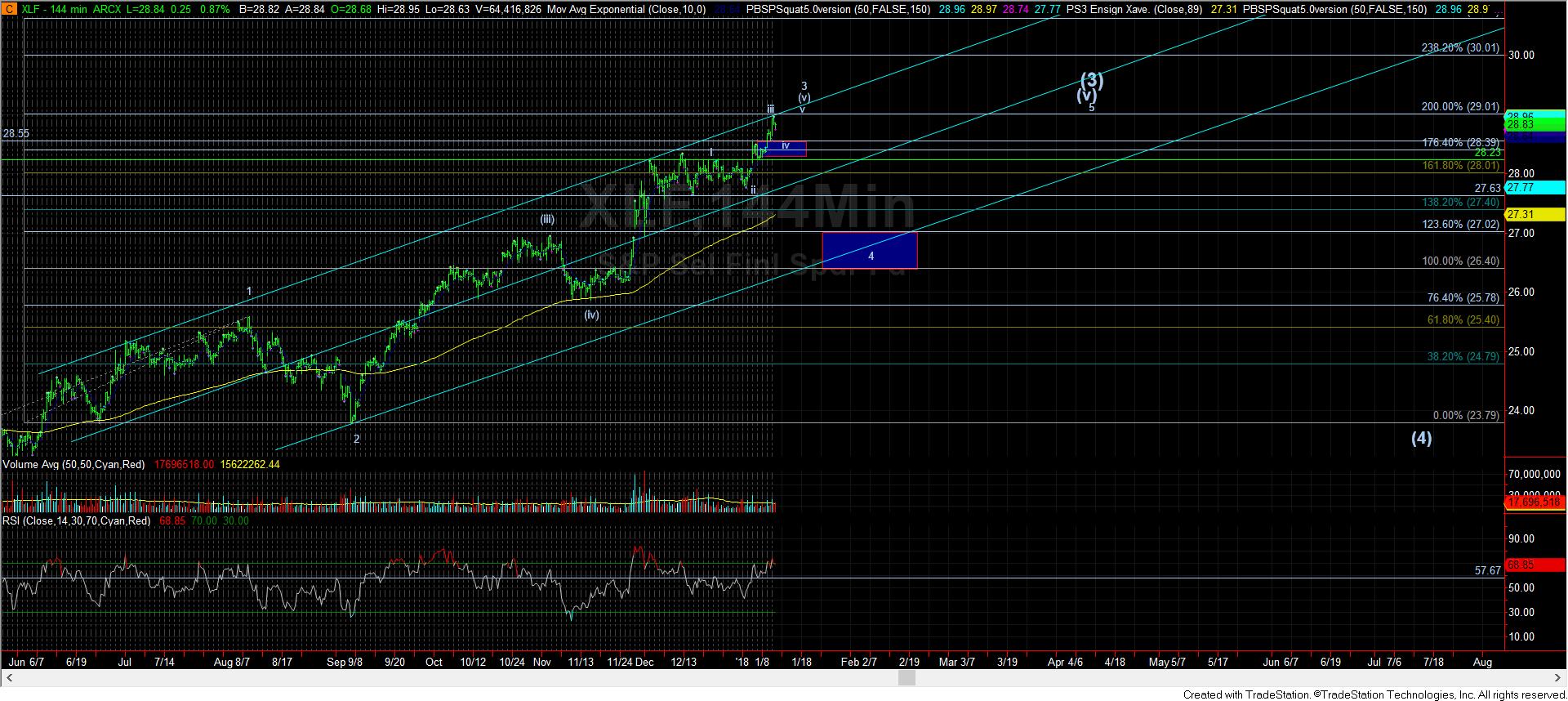 XLF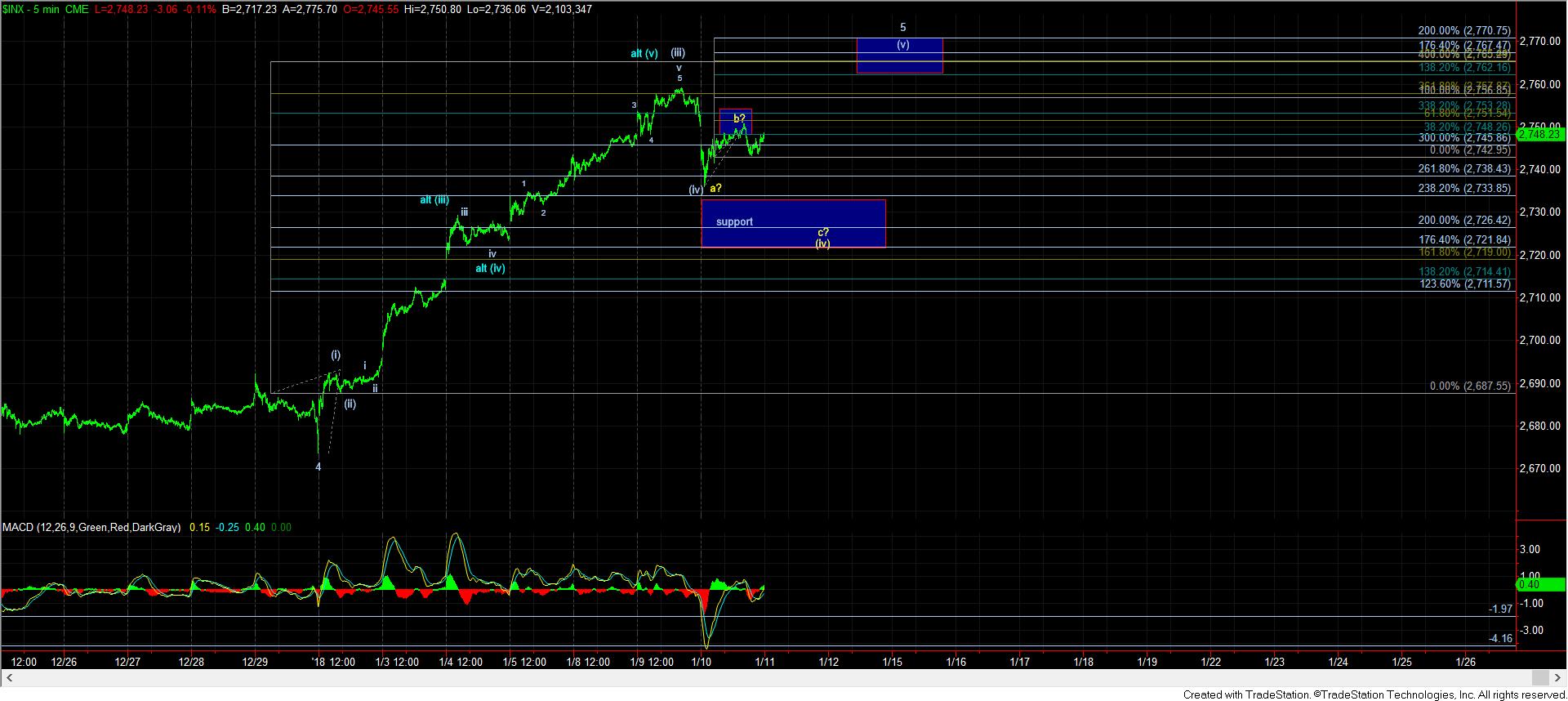 5minSPX