Can The Bulls Thread The Needle?
As I posted this morning, as well as in the room, in order for the bulls to be able to take us directly to the 4200-4300SPX region, they will have to thread the needle. And, as I outlined during the last several days, they still need to provide us with a 5th wave higher towards 3660SPX to complete wave 1 of [3] of [iii], followed by a corrective wave 2 pullback, followed by a break back out over the high of wave 1.
What this really means is that the bulls have to thread that needle EXACTLY as I have outlined that set up, whereas the bears have multiple ways to still take us lower for more of a pullback.
For this reason, I still prefer more of a pullback to be seen in the SPX, especially since the bears have many paths to that pullback potential. At the end of the day, nothing has really changed in my overall perspective I reiterated in my live video this morning, or the update I provided immediately thereafter.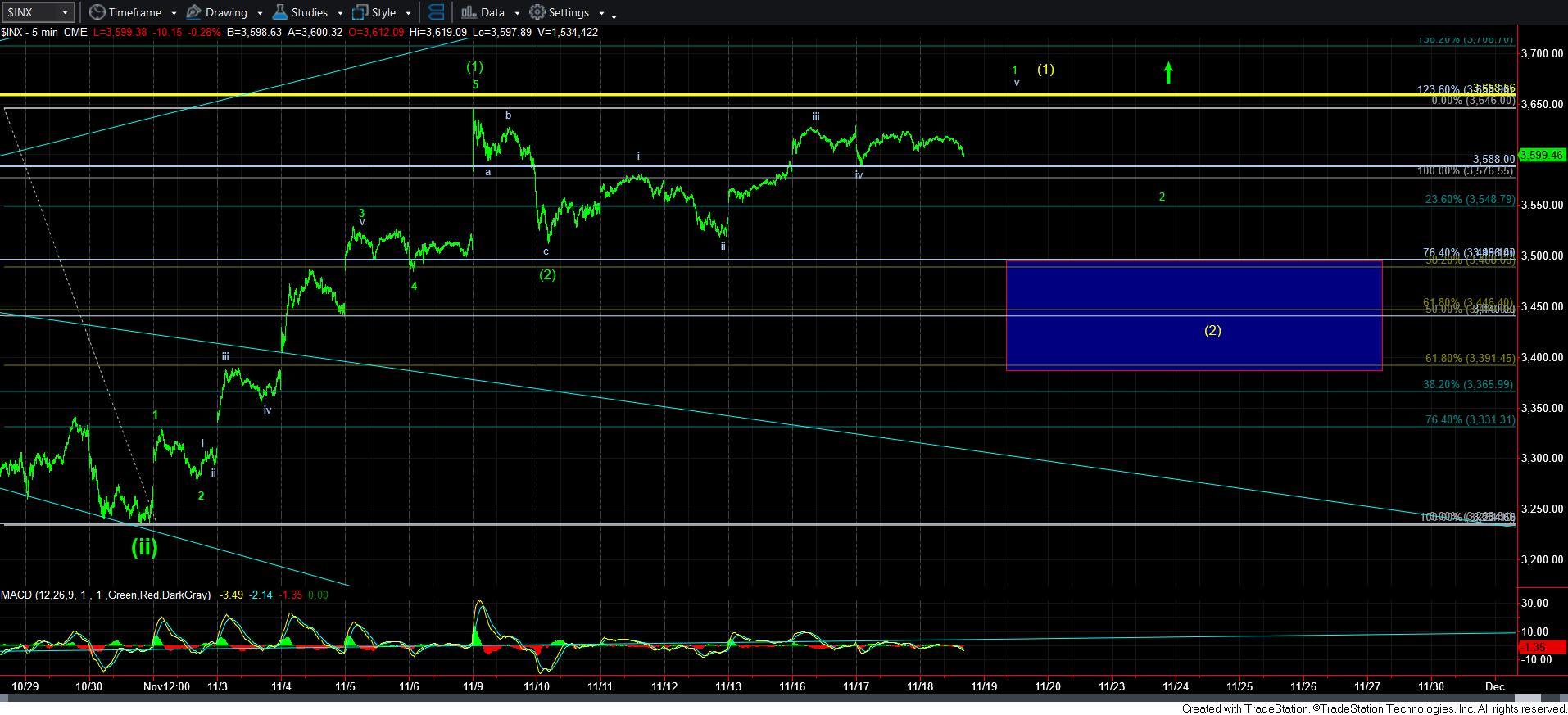 5minSPX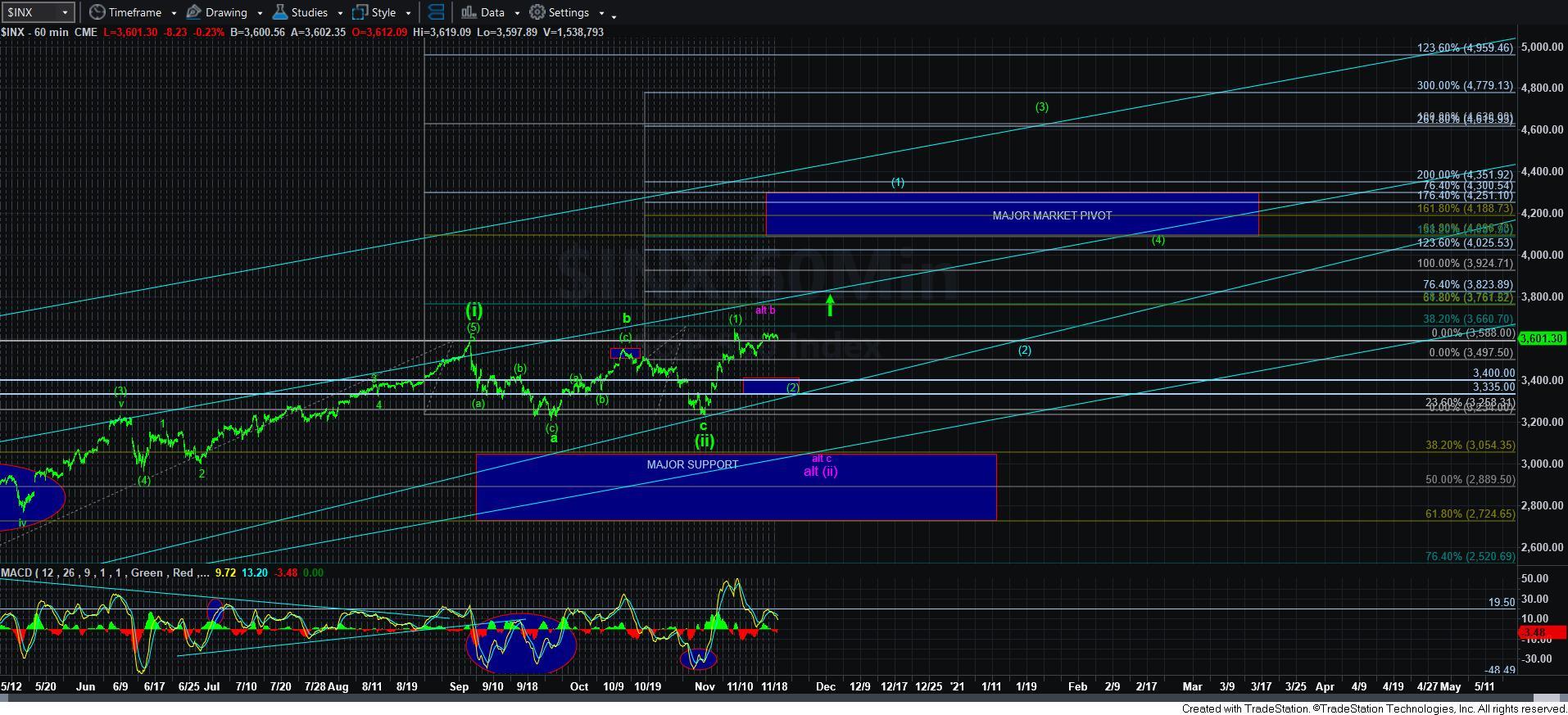 60minSPX