Can The Bulls Put [2] Behind Us?
If you have been reading my analysis, it comes as no surprise to you that I have been having "issues" accepting the wave [2] as currently presented in green on the 60-minute SPX chart. Proportionately, it just seems to small to provide us with the appropriate base from which we can run to the 4600SPX region for wave [3] of the same degree.
However, the market has been doing everything it needs to do in order to put this issue to bed. As we saw yesterday in our micro count, we topped in wave iii of [iii] of 3 of [3] at the 1.00 extension of waves [i] and [ii], and then pulled back in a seemingly corrective fashion and hold the .618 extension for wave iv of [iii]. Therefore, as long as the market does not break back below yesterday's low, I am going to be looking up to the target on the ES chart for wave v of [iii], which is in the 3811-3825ES region, with my preference for the upper end of that range - - with potential to even see stronger extensions higher.
However, if the market is unable to hold over yesterday's low, then the yellow count begins to increase in probability.
So, while the market has been grinding away for some time, at least it has provided us with very nice parameters to follow in order to know when we have begun the rally to our next target of 3922+, on our way to 4200/4300 next. It's just a matter of time before the market allows us to seal the wave [2] position, whether it has already been struck, or whether we have to accept a very small wave [2] as it is currently being presented.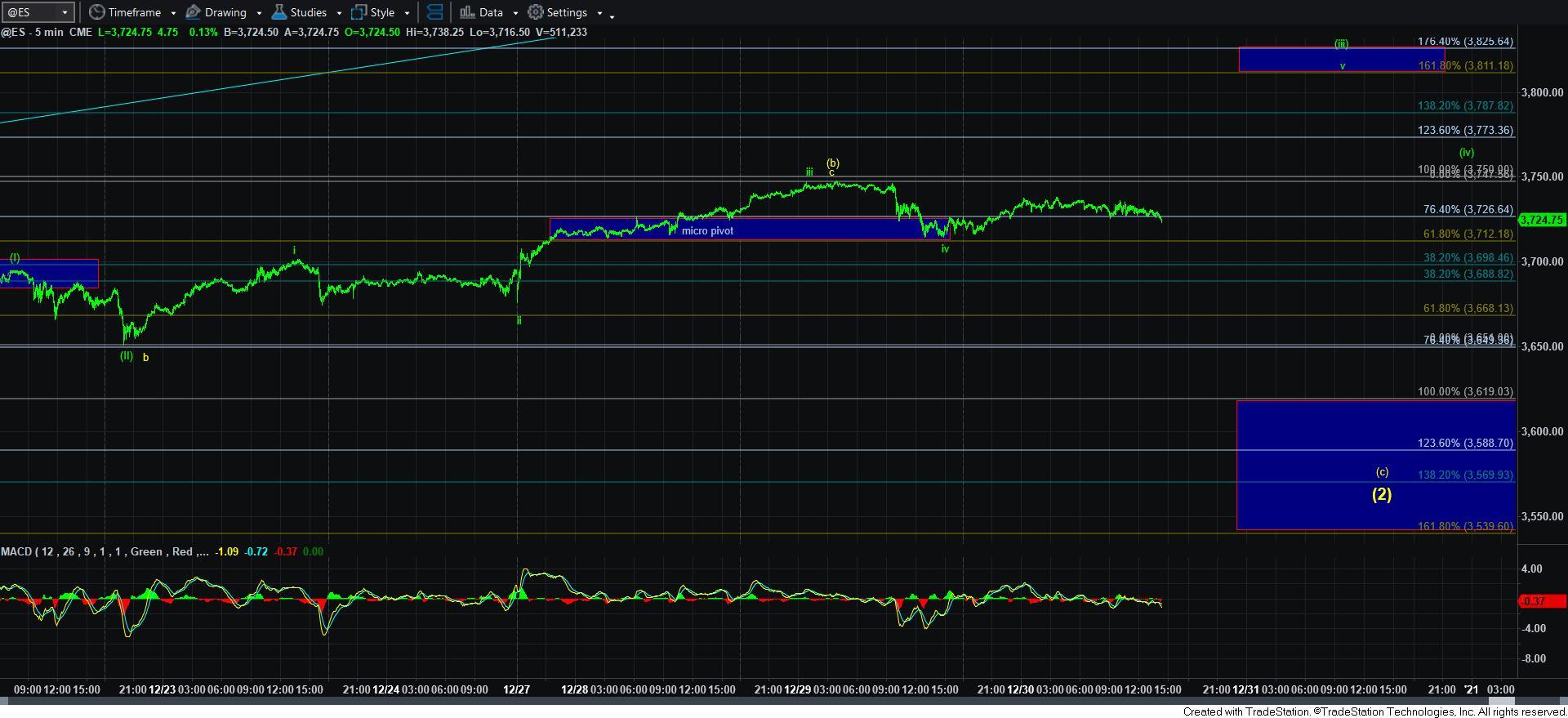 5minES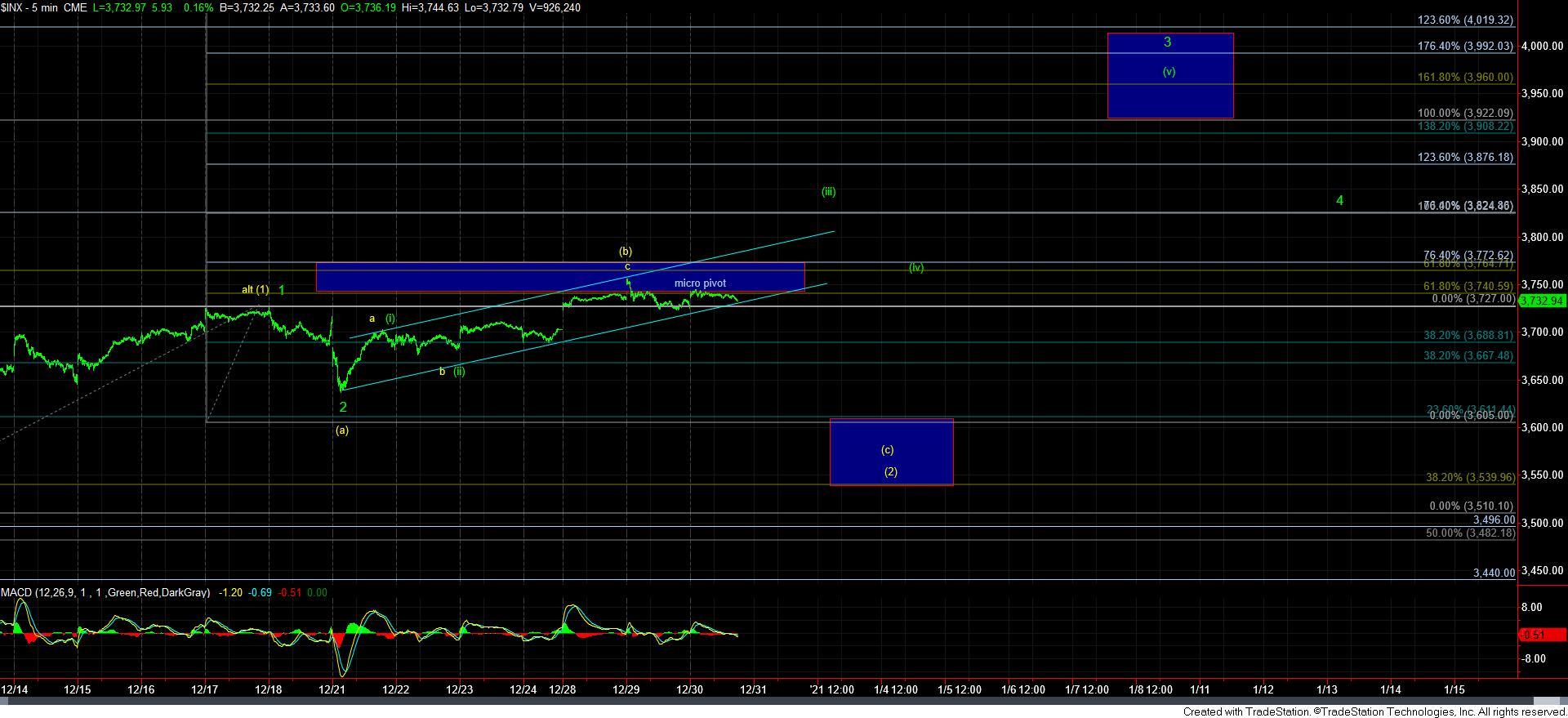 5minSPX
60minSPX