Can The Bears Hold Them Down
With the completion of a 5 wave move this morning, we saw a very small wave 2 retrace, which I initially only thought may be a 4th wave. But, when it broke 2055SPX support, it presented much more as a shallow wave 2, with the market continuing to follow through to the downside below 2049SPX.
This means that as long as we remain below the resistance noted on the 5 minute chart, the market should be continuing down into the 2020's to complete wave 3 off the top.
However, if the bears are unable to hold the market down into tomorrow, it still leaves the potential for a higher high in the yellow count, if the market is able to move back over the 2060SPX level, with follow through over 2078. That would have to be an impulsive structure, so anything corrective to the upside would not have me looking towards a higher high.
Again, please recognize that the market is still battling it out between the bulls and the bears, and it will still take some time and may even still present more whipsaw, especially if the bears are unable to hold the market down tonight. While it seems that the market still has much higher levels to be seen before this bull has run its course, it still has not tipped its hand as to how it wants to get there.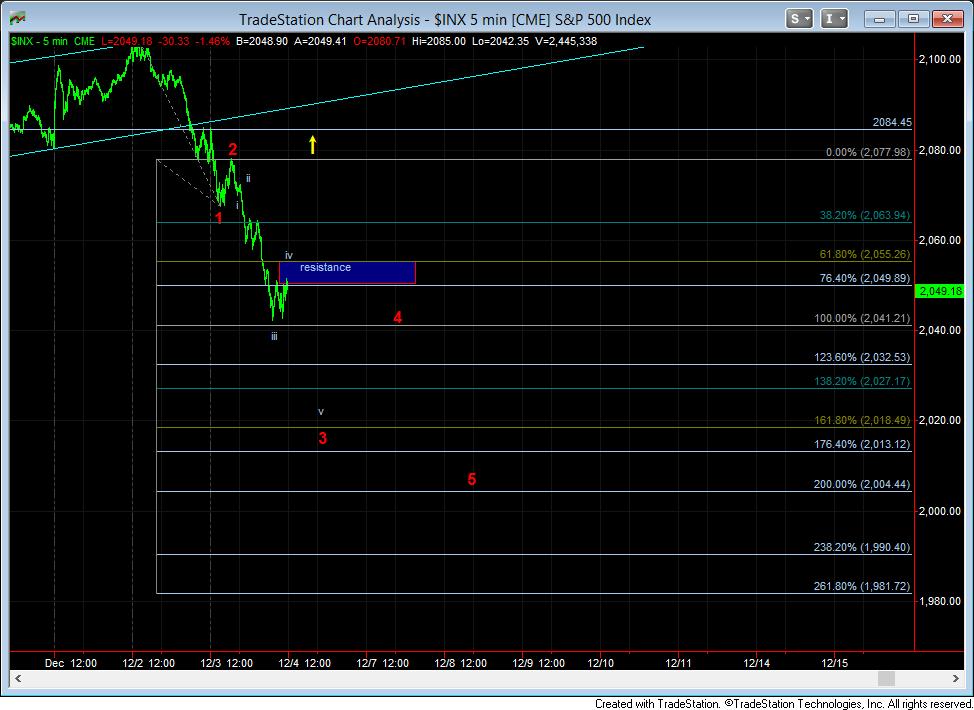 5minSPX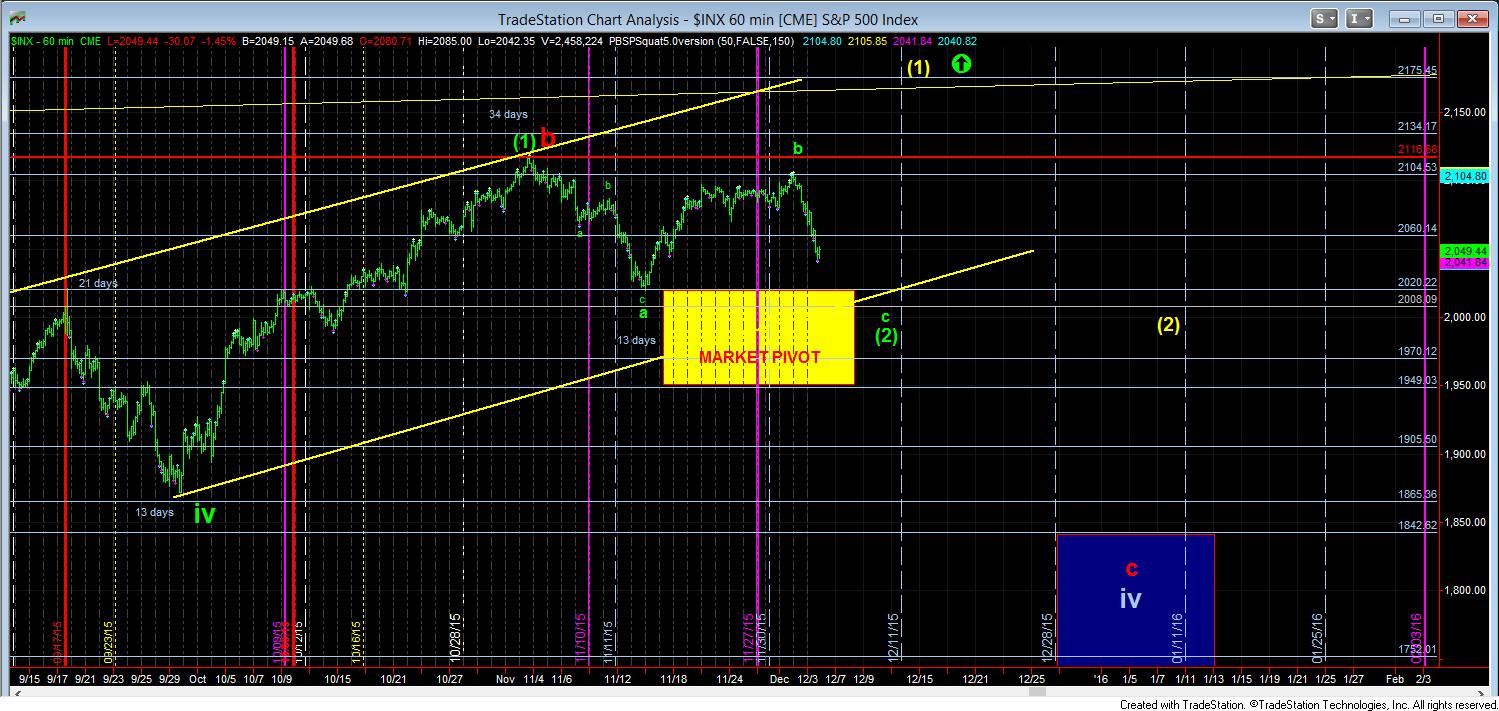 1turnchart