We came into this week expecting downside resolution, and it seems we have started with a bang.
Based upon our weekend analysis, we were looking for how the 1st wave down off the highs would take shape to tell us where our target for the c-wave down will most likely strike. For now, I still do not have a completed 5 waves down. But, as you can see from the attached 5 minute SPX chart, this is how I think we can see it complete over the next few days.
Should this 5 waves down complete as drawn out, then it becomes likely that the bigger downside move may not occur until next week, as wave 2 will likely take us several days, and can even be quite deep.
For now, I will be observing how the market reacts in this region, as I want to see a solid 5 wave structure off last week's high before I become much more convinced that the c-wave has begun. And, once we do see that structure in place, it does suggest that the 2090SPX region may be the target. But, once waves 1 and 2 are in place, we will have a much better idea.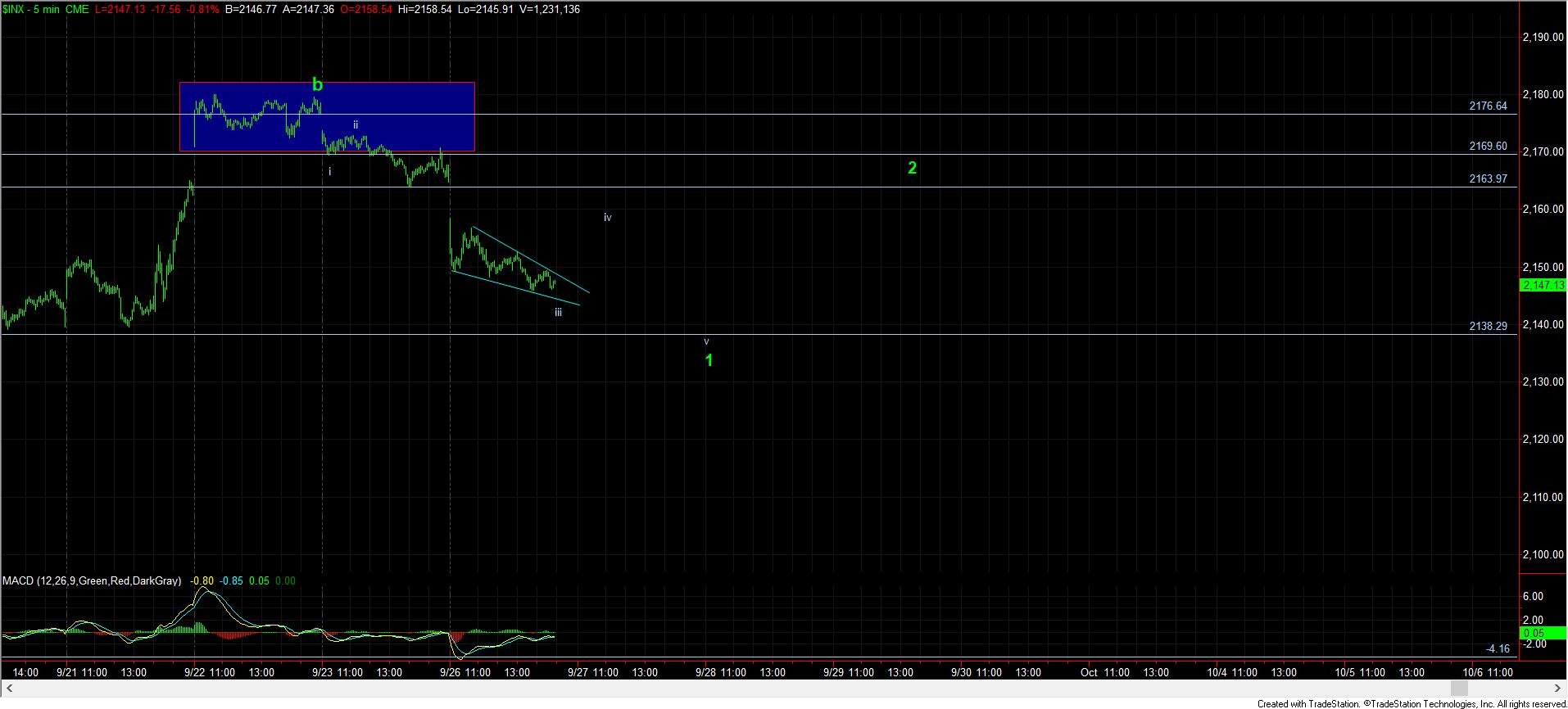 5minSPX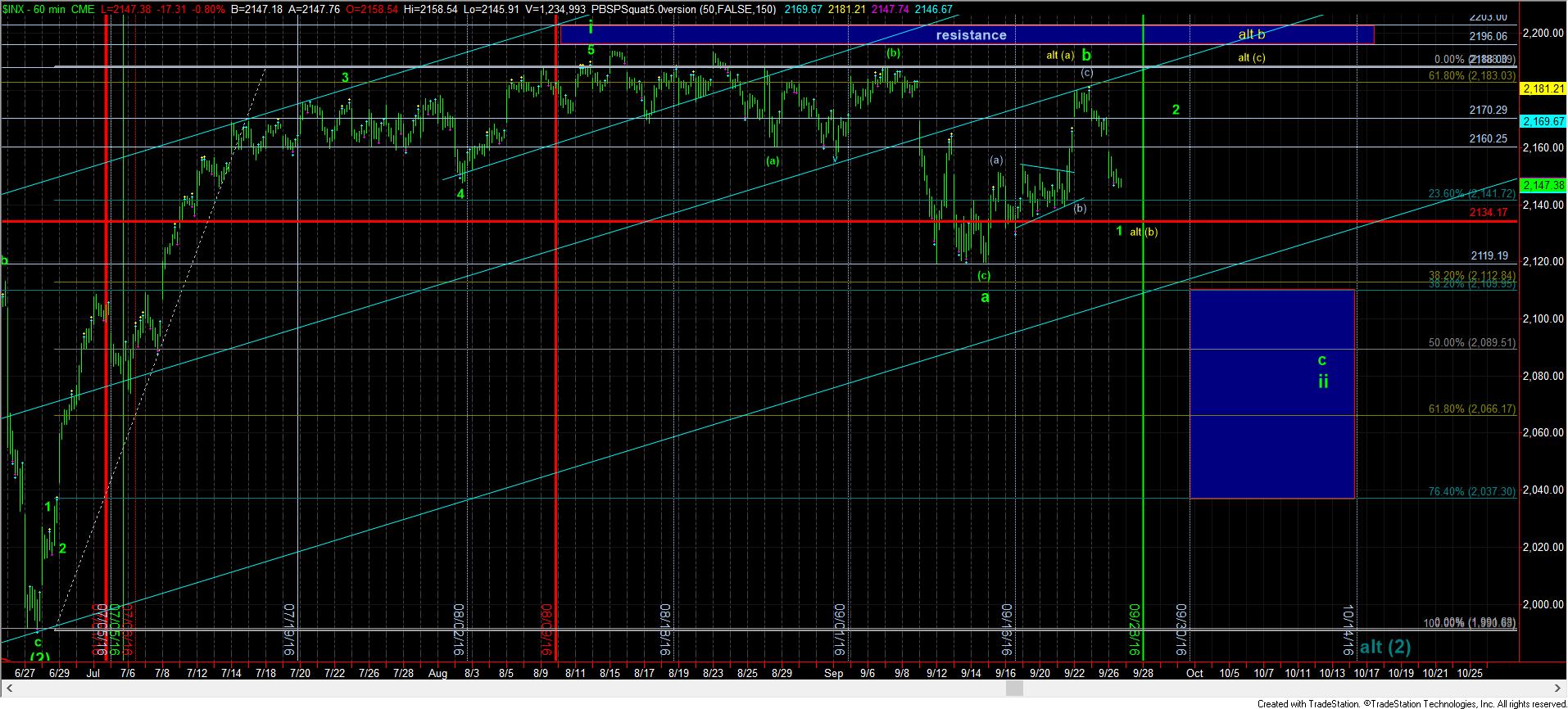 1turnchart