While the market did not provide us with those smaller squiggles higher, there is no doubt that we have been preparing for this type of action for weeks now, as I have been warning about the high risk at the highs. In fact, I have warned many times that the c-wave "should" be a strong decline, and can even feel crash-like. And, today certainly kicked it off in a meaningful way.
But, the issue I have with the top we have struck is that it "looks" and counts more like a 3 wave structure into that high in the SPX (but can be counted as 5 in ES), so it puts me on warning for the potential yellow count, as discussed below.
From a micro standpoint, there are a number of ways we can proceed from here. The MOST bearish would be if we hold over 2357SPX, and see a corrective rally, as presented by the purple waves 1-2. Personally, I would much rather see the market maintain below 2372ES (as attached on the 5 minute ES chart), and simply head lower in a direct fashion to make it feel much more crash-like, and scare many out of the market. But, since the market has been hiding its micro-intentions quite well of late, I am going to maintain an open mind to this end.
As I just noted, if the market can move directly below 2357SPX, then it would suggest we could be heading directly to the a=c target in the 2327SPX region. However, if we see that 1-2 set up, it easily opens the door to my more ideal target in the 2285SPX region.
This now brings me to one more item I must address. If the market should hold the 2357SPX region, and bounce in an impulsive fashion, I will begin to strongly consider the alternative count in yellow. You see, we must remember that the market is only setting us up for a rally to the 2500SPX region. And, should we see the market bottom in the 2357SPX region, we would have an a-b-c structure down to the .618 retracement of yellow wave 1, as presented in yellow. Again, this is only my alternative at this time, but I want to prepare you for this potential should it play out into next week.
Again, I want to remind everyone that the market is still quite likely in a bull trend, and all we are seeing is a drop in a larger degree corrective structure, which we have outlined months ago. Please make sure you remain focused on the forest rather than the leaves.
5minES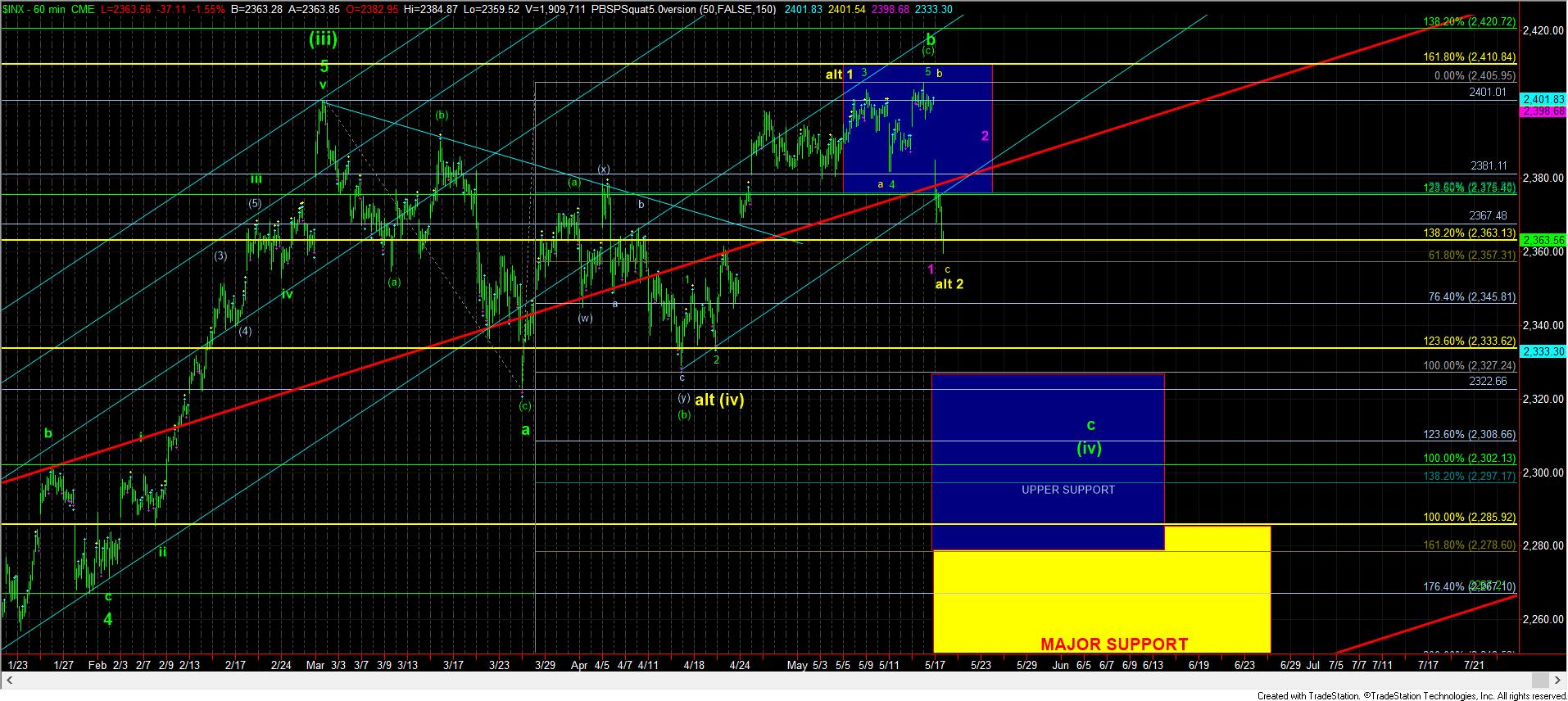 1turnchart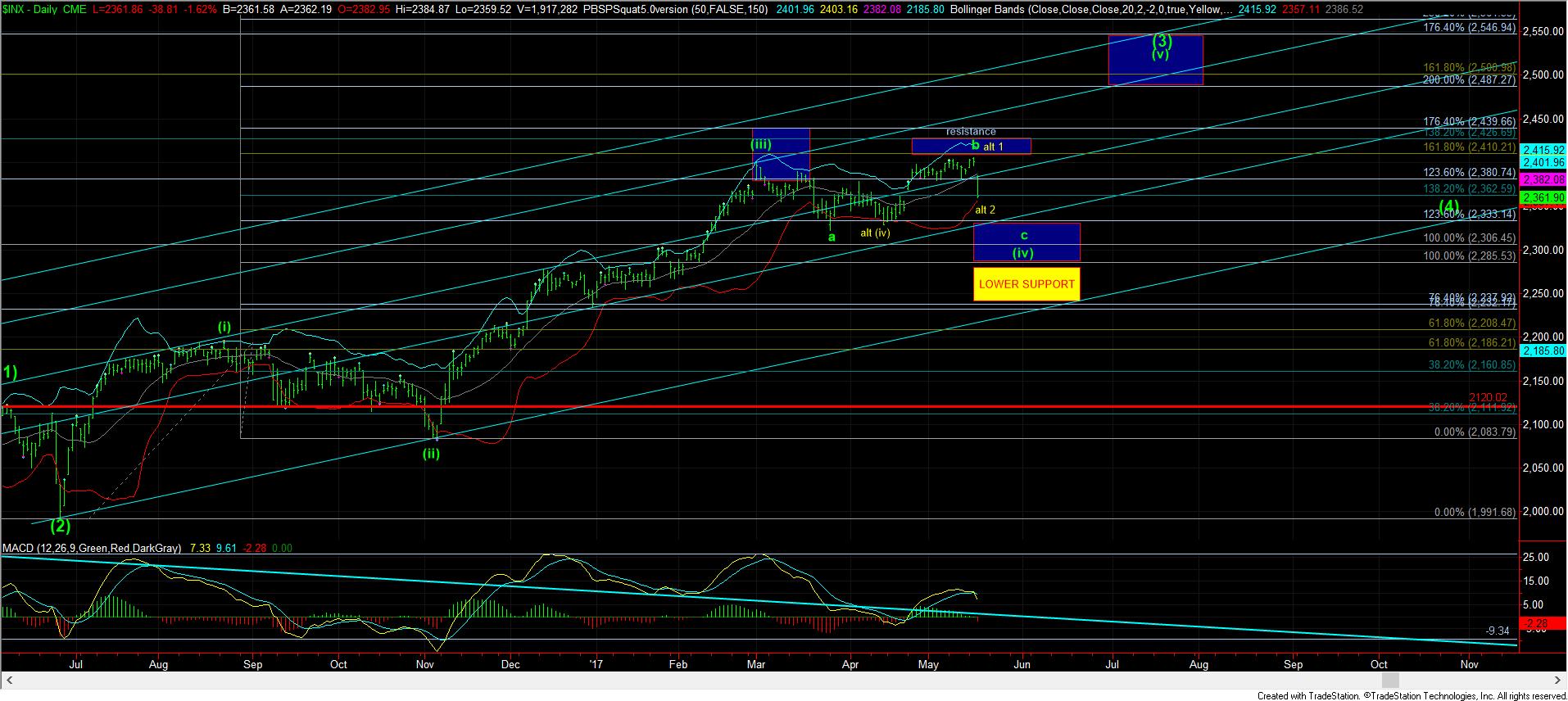 1SPXDaily