Since not everyone saw my video today, I wanted to send this update out to the entire membership so you can understand the crucial point we are now at.
I want to note the alternative I will be tracking and trading IF the market can break out strongly right here rather than roll over into a pullback to 2845SPX.
In this scenario, this takes me back to my original expectations from many months ago that the market may fulfill the targets we did not strike in green wave 3 which topped prematurely last year.
This would suggest the largest pullback we have seen during this entire run off the December lows was the (b) wave of the b-wave rally, and we are in wave 3 of that (c) wave, as outlined in yellow.
So, again, I think this is a crucial point here for the market. If we roll over here, then we are still tracking the micro count for the b-wave topping in this region. But if we accelerate here, and do see abreak out, then 2865SPX becomes support.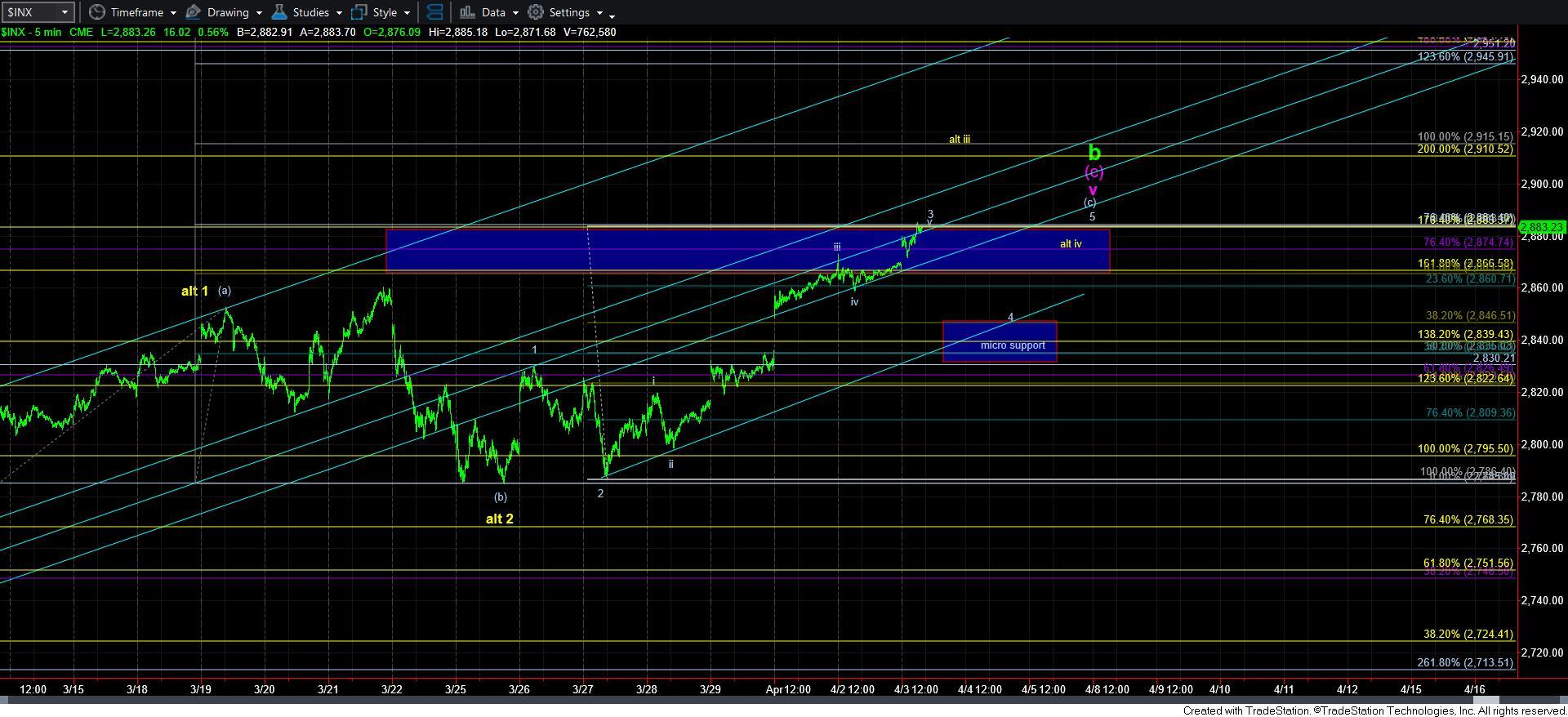 5minSPX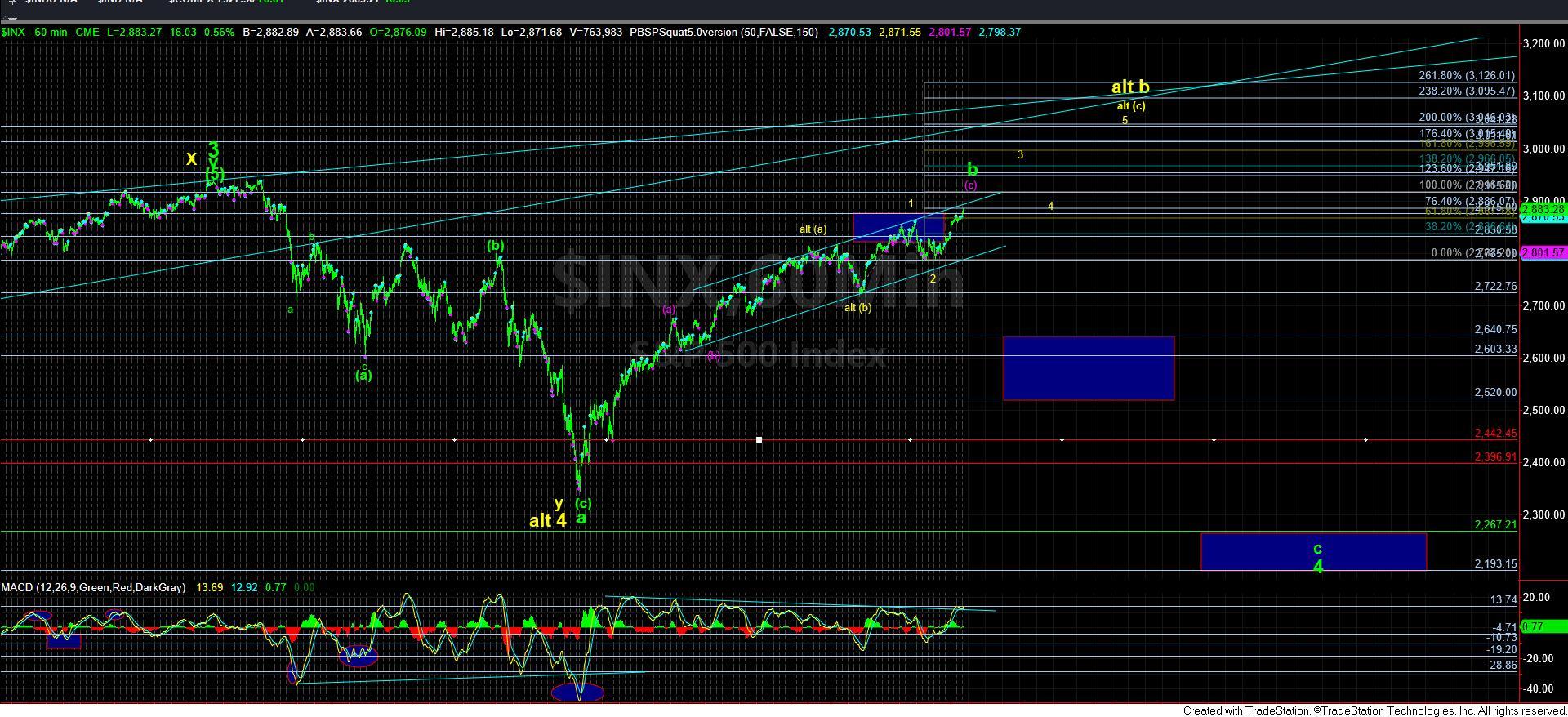 60minSPX