I really cannot say anything has changed from the analysis presented in my last update, other than the market still trying to squeeze higher. Overall, I still think it is reasonable to expect a pullback, as markets are not one-directional. There will likely be a pullback.
In the meantime, there are two levels to now look towards for smaller degree clues. First, we need to break back below 4393SPX to have an initial signal of the [b] wave pullback being in progress. And, second, if you remember from last week, we still need to see a sustained break-down below 4345SPX to confirm that the [b] wave is in progress.
Other than that, nothing has really changed in our perspective. I am still expecting the [a] wave to top out in the near term, to be followed by a [b] wave pullback. However, if the next decline is CLEARLY an impulsive 5-wave structure, then we will have to shift to all of wave 2 being in place, and that wave 3 has potentially begun to the downside. For now, I am still seeking a [b] wave pullback as my primary expectation.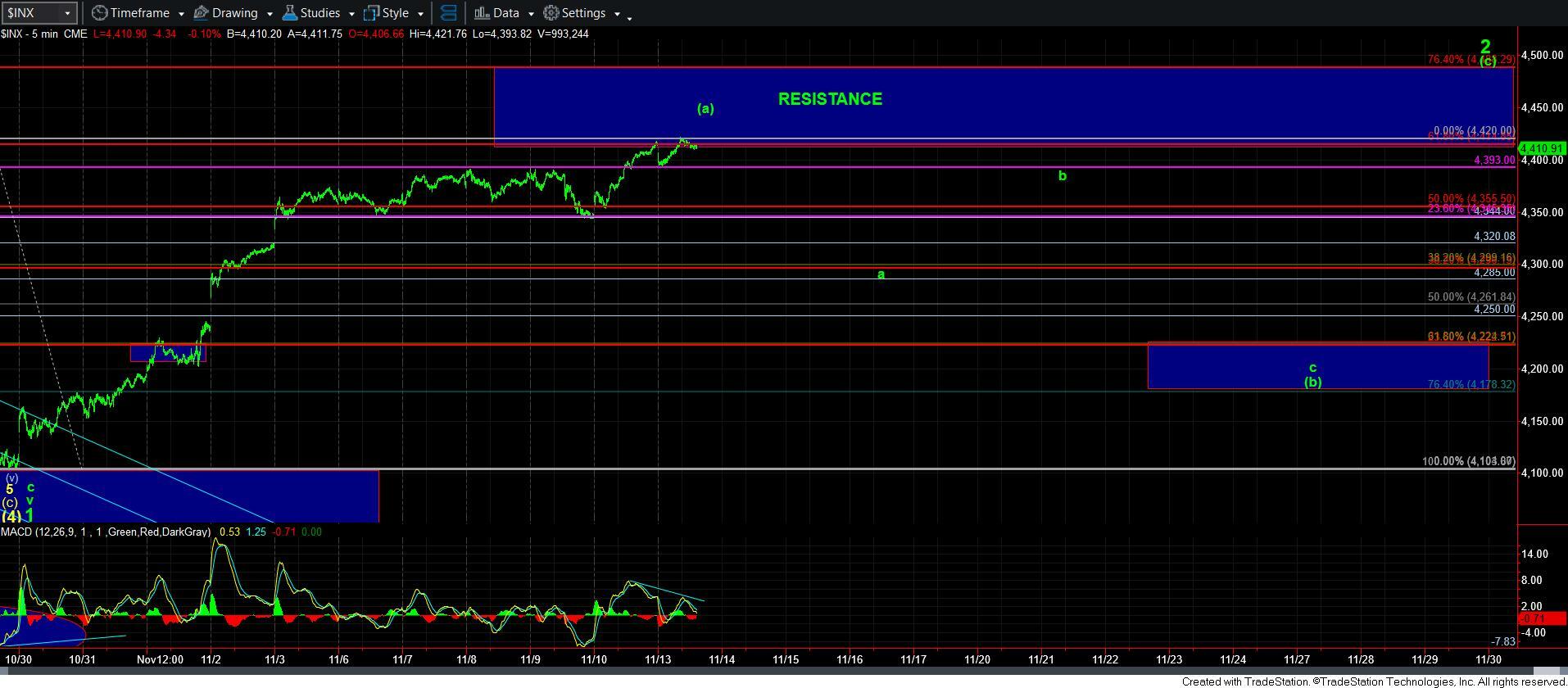 5minSPX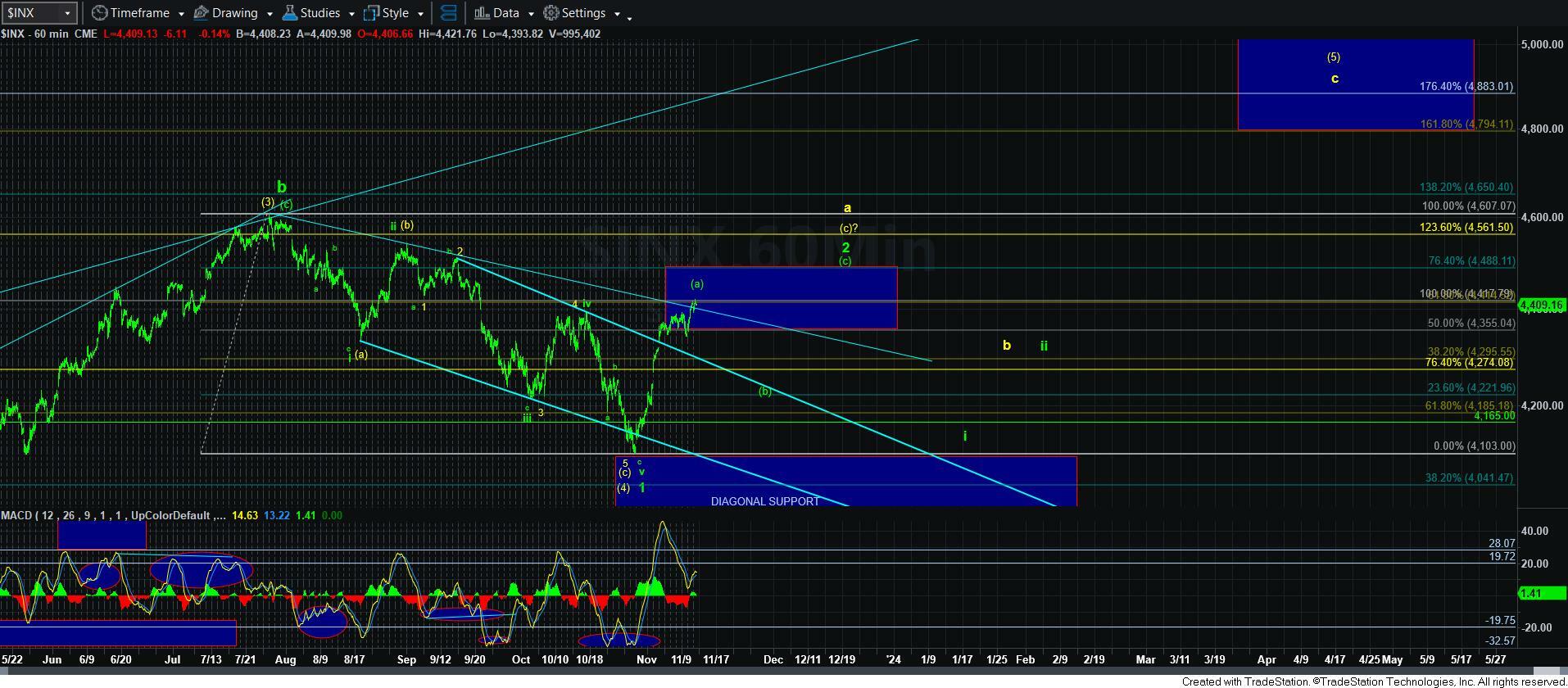 60minSPX