Bulls Trying To Take Control
With the market holding our micro pivot, we have now extended through the 1.00 extension I was tracking yesterday. This places the bulls in control for the time being.
Due to the structure of the rally today, the bullish count seems to be on a more aggressive stance, if the green count is truly going to play out. Most specifically, it would suggest that a [1][2]i-ii structure triggered today, which counts as us being in wave 3 of iii of [3], as you can see on the 5-minute ES chart.
This means that the pullback we are now seeing as I write this update should hold the 4658ES region, and then continue to rally on to the 4693ES region next. I have now moved our support box up, and as long as continue to hold this box on the current pullback, as well as a wave 4 pullback (assuming we rally to 4693ES in wave 3), then the bulls can remain solidly in control.
However, I will warn you that a break down of support at this point in time will bring back the potential for the triangle. This is how we use our Fibonacci Pinball structure to make sure that the bulls remain in control all the way through the current rally progression. And, should they falter, then we will have to again revisit the potential for the purple count.
Lastly, while I am still keeping the yellow count on the 60-minute chart, I want to again stress that the probability of that potential is relatively low and we will revisit it only if we break the 4530SPX region.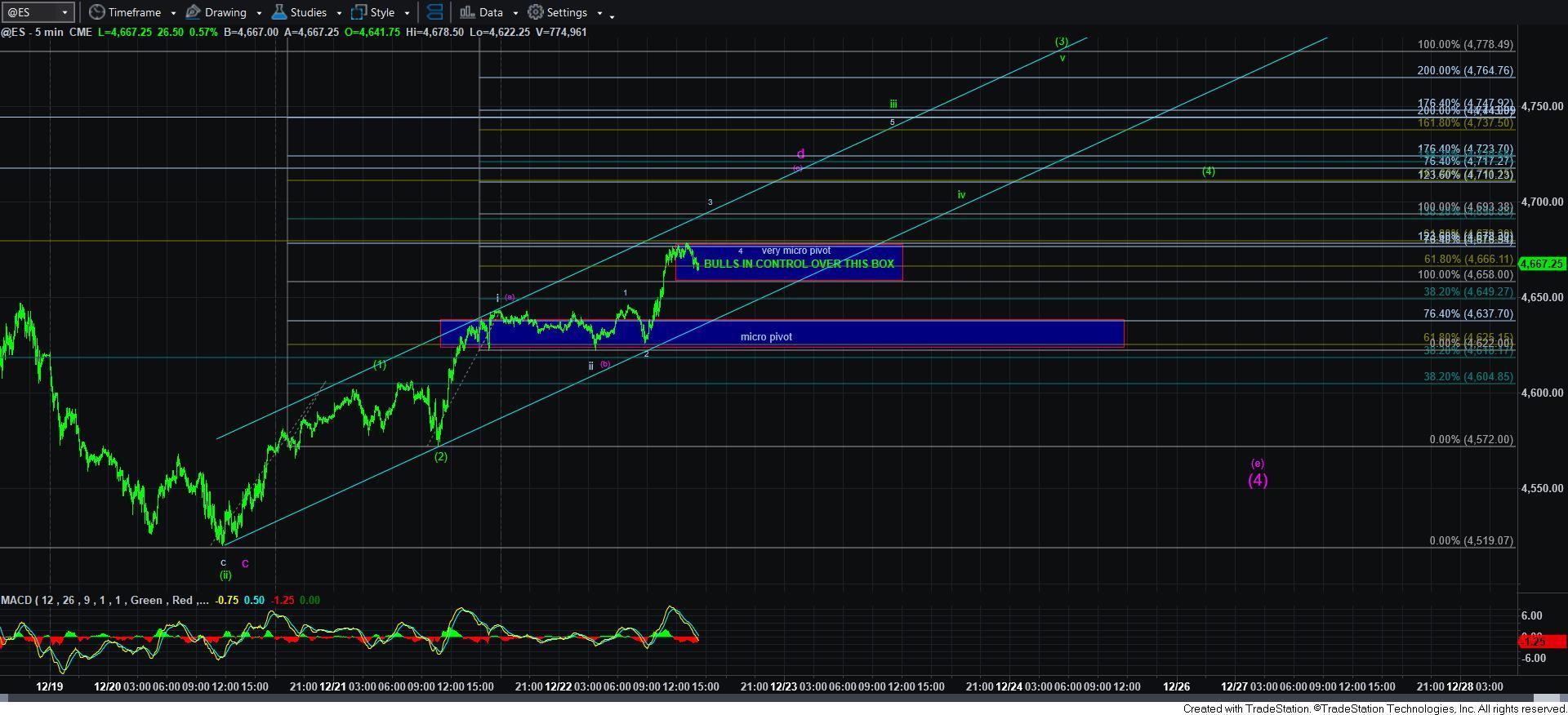 5minES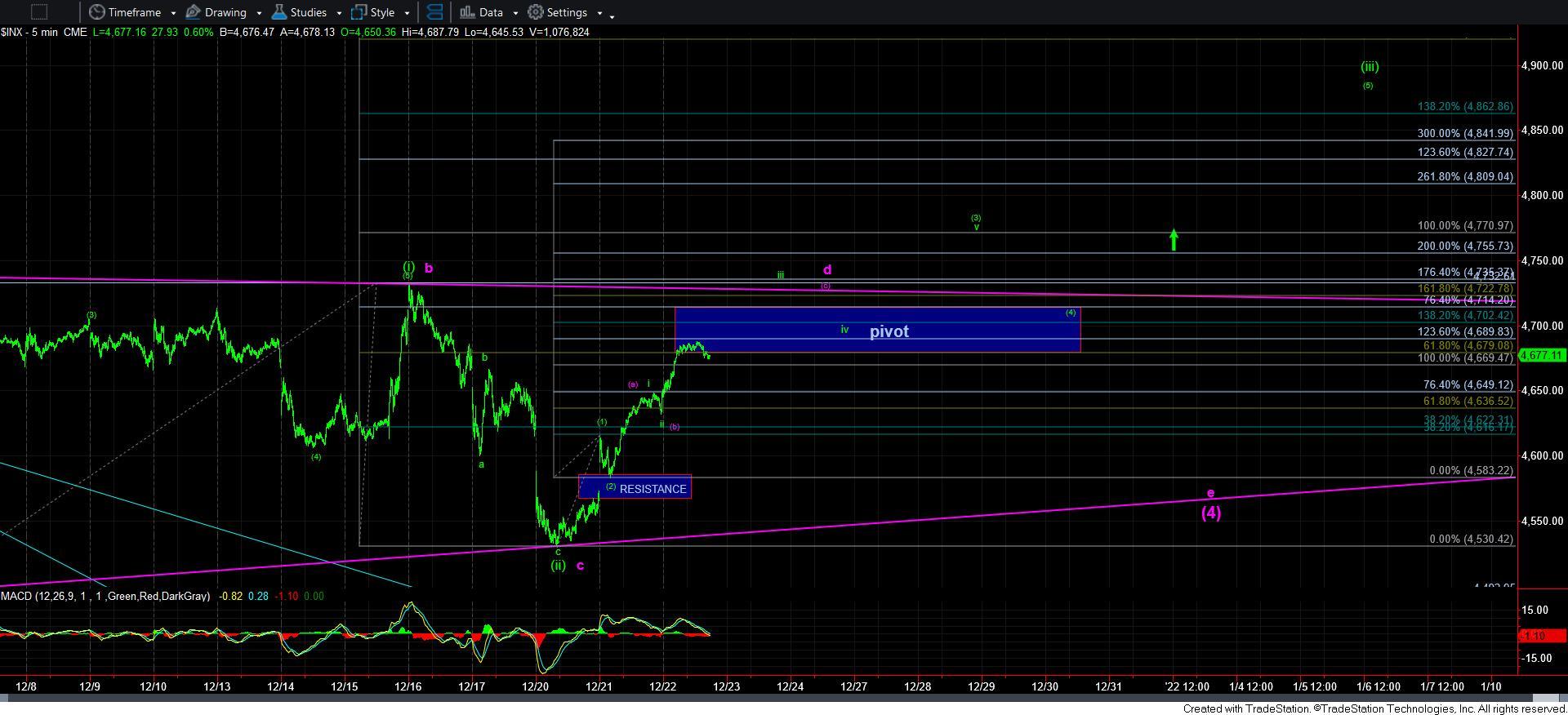 5minSPX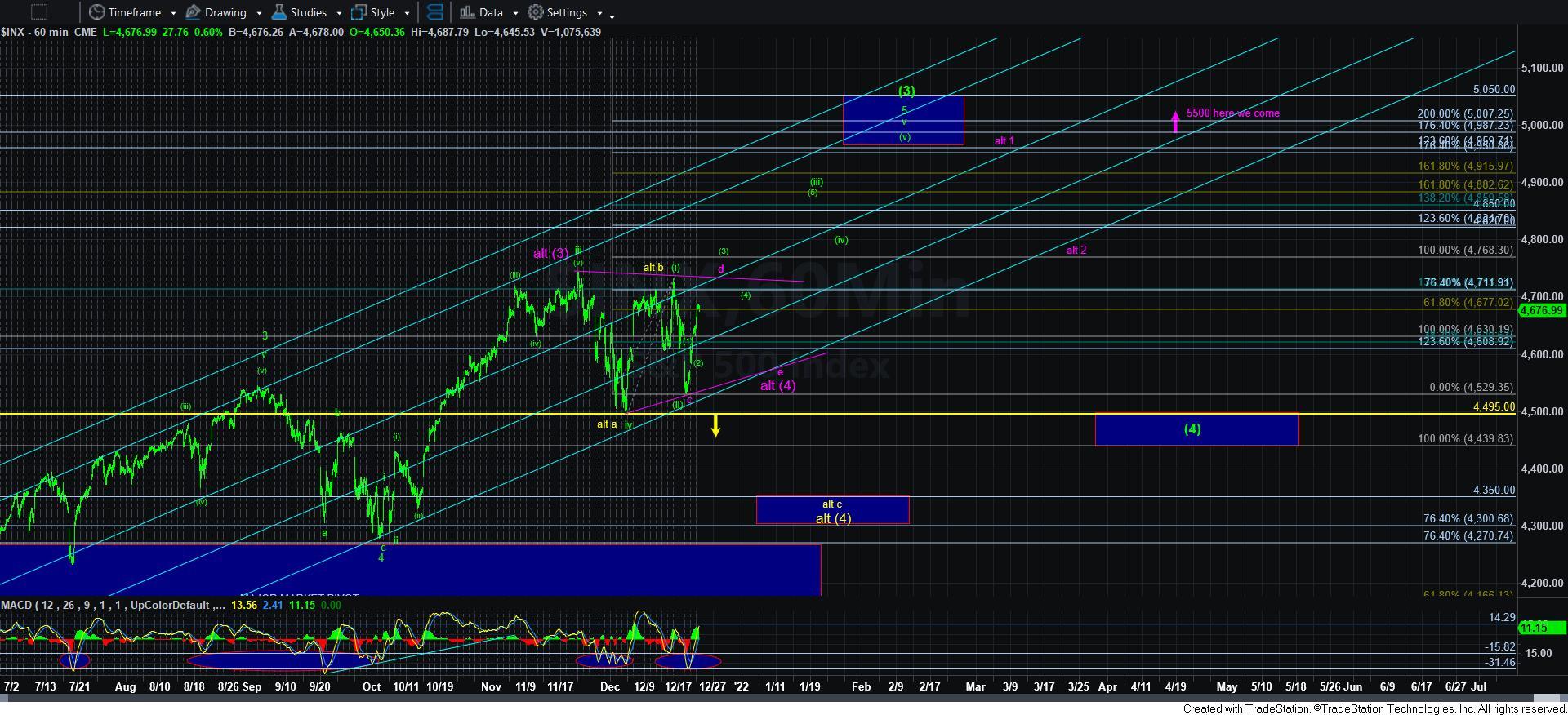 60minSPX