Bulls Still Stretching - Market Analysis for Nov 3rd, 2021
I do not think you need me to tell you that we are very stretched to the upside. Does that mean that I should change my expectation? Well, no.
If we are indeed heading to the 4900+ region (which now seems more likely to be the 5160SPX region), then we need a 2nd wave pullback to set up that type of rally. The current structure does not have the probable path that is going to take us up that high in direct fashion.
For now, micro support is at 4620SPX. Below that, and a bigger pullback can finally begin. But, we will need to break below 4515SPX to tell us it is a wave ii pullback rather than this being a very extended wave [iii], and that being a wave [iv], with a [v] to still come before i tops out. Either way, a corrective pullback towards 4500SPX is going to be a buying opportunity, as our support box is between 4400-4500SPX still.
When the market did not provide us the ideal structure off the 4270SPX low, it requires me to allow the a full 5-wave rally to complete before I am willing to turn aggressively bullish again during the ensuing corrective wave ii pullback. And, that is what I am still looking for before I am willing to begin to pound the table. Until such time, I am going to remain patient and simply ride the long positions I own. While I still have some money I want to deploy on a wave ii pullback, I personally recognize I am going to have to maintain patience no matter how much the price action pushes us to feel bullish.
We have been through these before. And, everyone simply assumes the market will just continue higher unabated. But, that is not how markets work. Sure, is there some possibility that we head much higher from here directly? Absolutely. Is it a high probability? Absolutely not. In times like these, patience usually provides for wonderful opportunities.
So, I am left with following our standards, which require a i-ii set up before we are able to confidently look towards 4900+. Until such time, experience has taught me it pays to be patient before turning aggressively bullish. Of course, I can always be wrong, which is why I still remain significantly invested during a bull market. But, again, patience often rewards us with appropriate opportunities. I see no reason to assume this time will be different.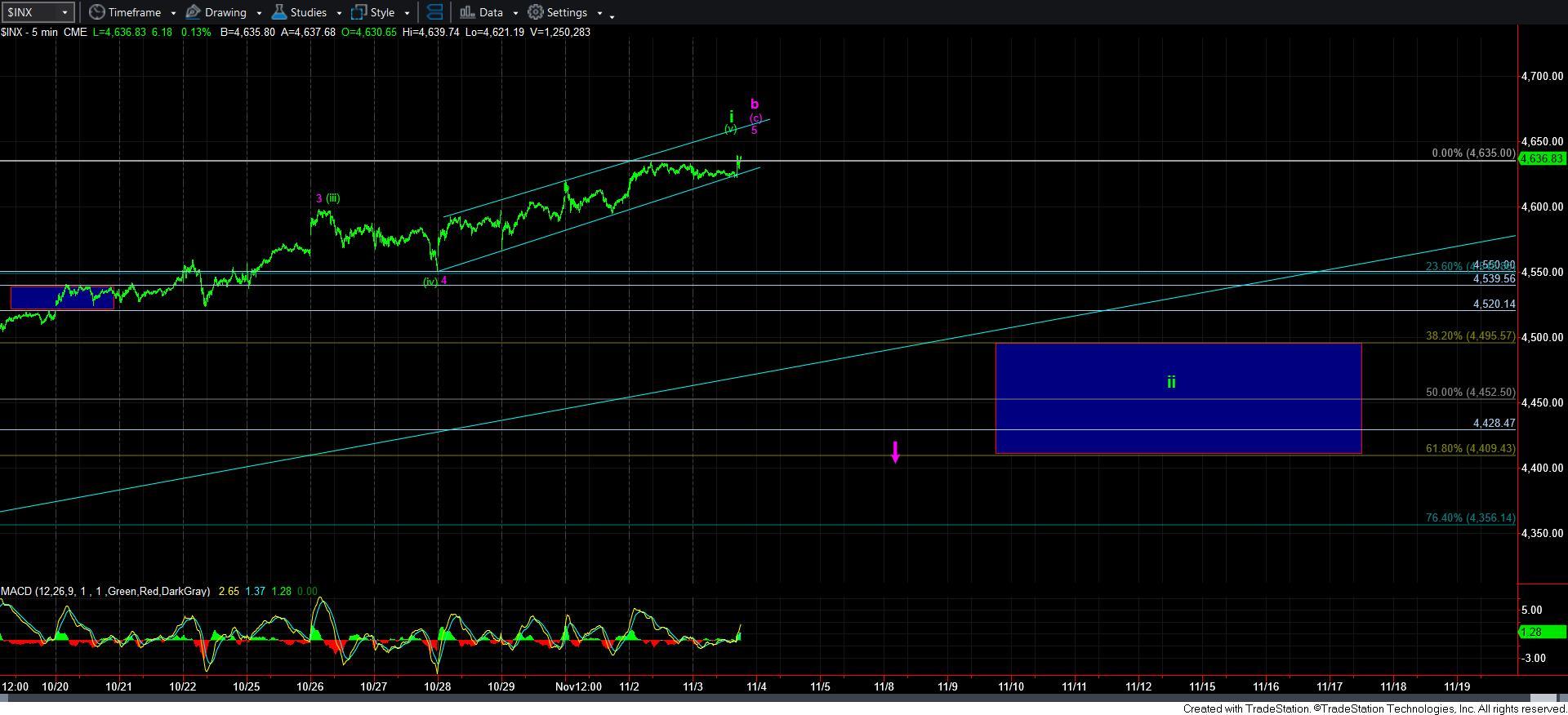 5minSPX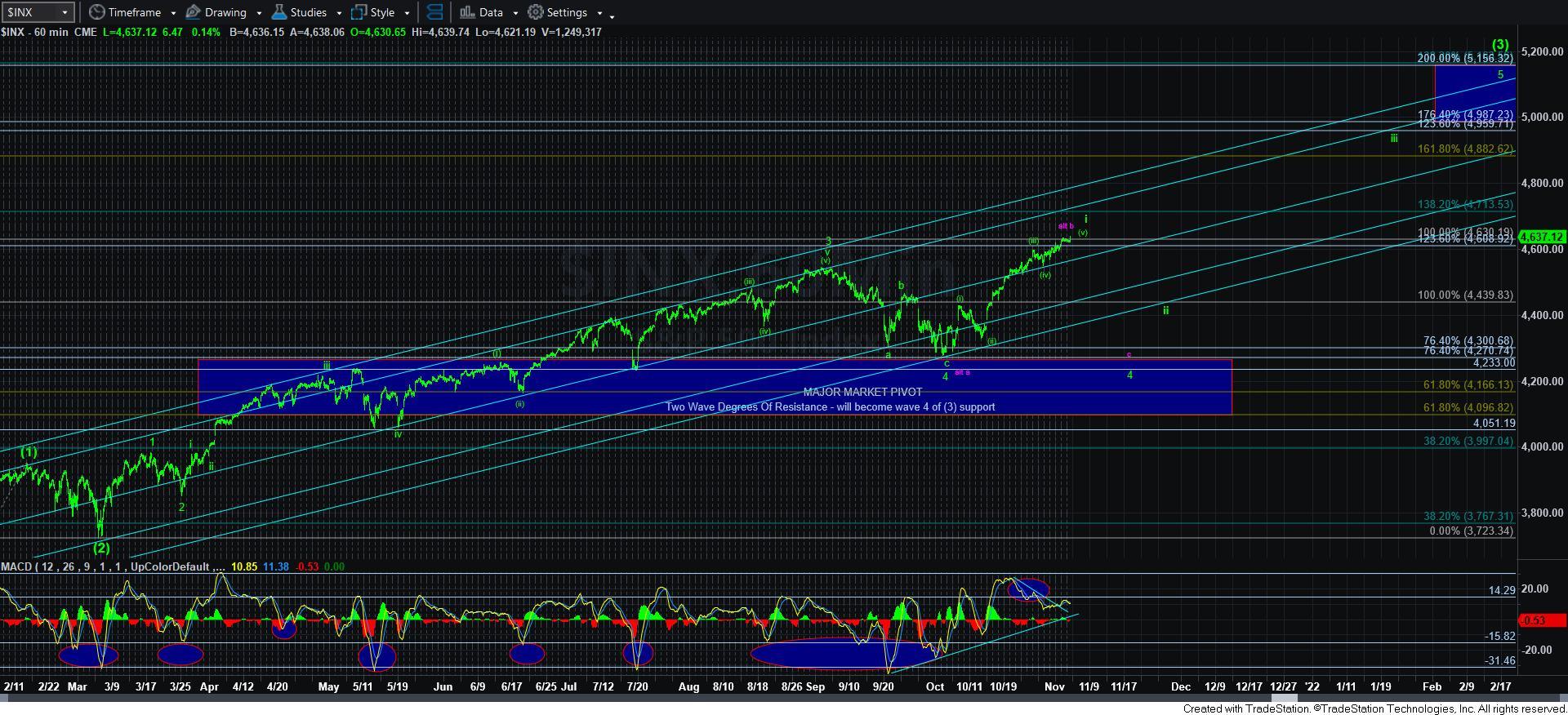 60minSPX