Bulls Should Be Tested Soon
With the market now extending towards the all-time high, the rubber is about to meet the road. You see, in both counts I am tracking, the market will likely retest the 3812ES region in the coming days.
To summarize the count again, we are now approaching the 1.618 extension off the Sunday night low. This region will either provide us with a [b] wave top, as presented in green, or we are only completing the wave iii of wave 1 of wave [3]. But, what both counts have in common is that both strongly suggest that we see a pullback in the coming days.
In the green count, the next drop in the market should be an impulsive 5-wave structure which breaks below the 1.00 extension in the 3812ES region, and follows through below our micro support, which then points us down towards the 3600 region.
However, in the yellow count, the market would pullback in a corrective manner and hold our support, and then rally in a 5th wave to complete 5-waves up off the Sunday night low. Should that occur, then we have to go on high alert for a potential break out in wave 3 of [3]. And, as noted yesterday, we would need to see a corrective wave 2 pullback, and then rally over the high of wave 1 to confirm that we are in wave 3 of [3], heading to 4200+.
So, as we head into next week, the market will tell us if there is one more drop to yet be seen before wave [2] has completed, or it will confirm that wave [2] has completed, and wave 3 is upon us. For now, I am maintaining the green wave [2] count until the market should prove otherwise, as I have explained in prior updates.
Lastly, to also remind you of what I said during yesterday's live video, should we see the market complete 5 waves, then my primary count will turn the yellow 1 into green 1 of [3], whereas my alternative count will turn into a larger wave [1], as shown on the 60-minute chart.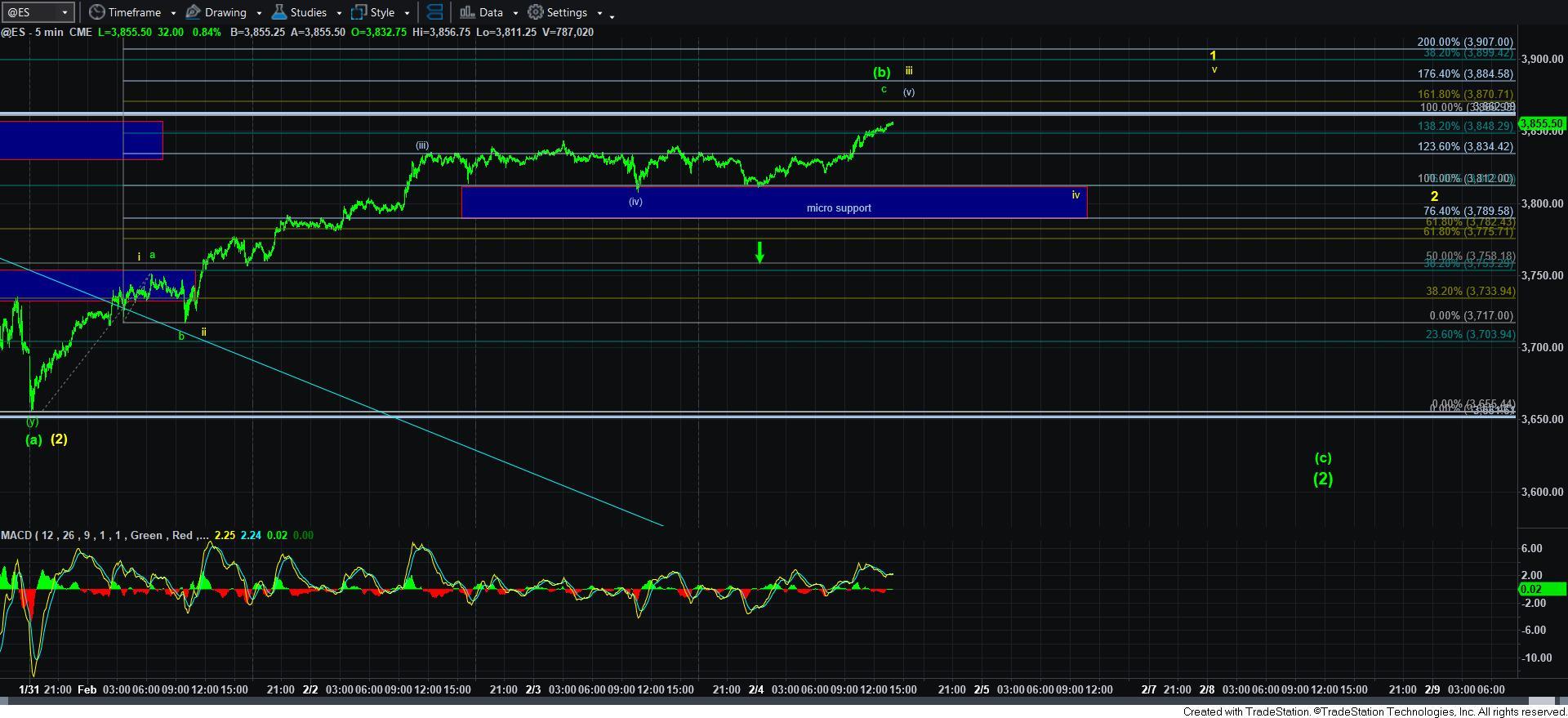 5minES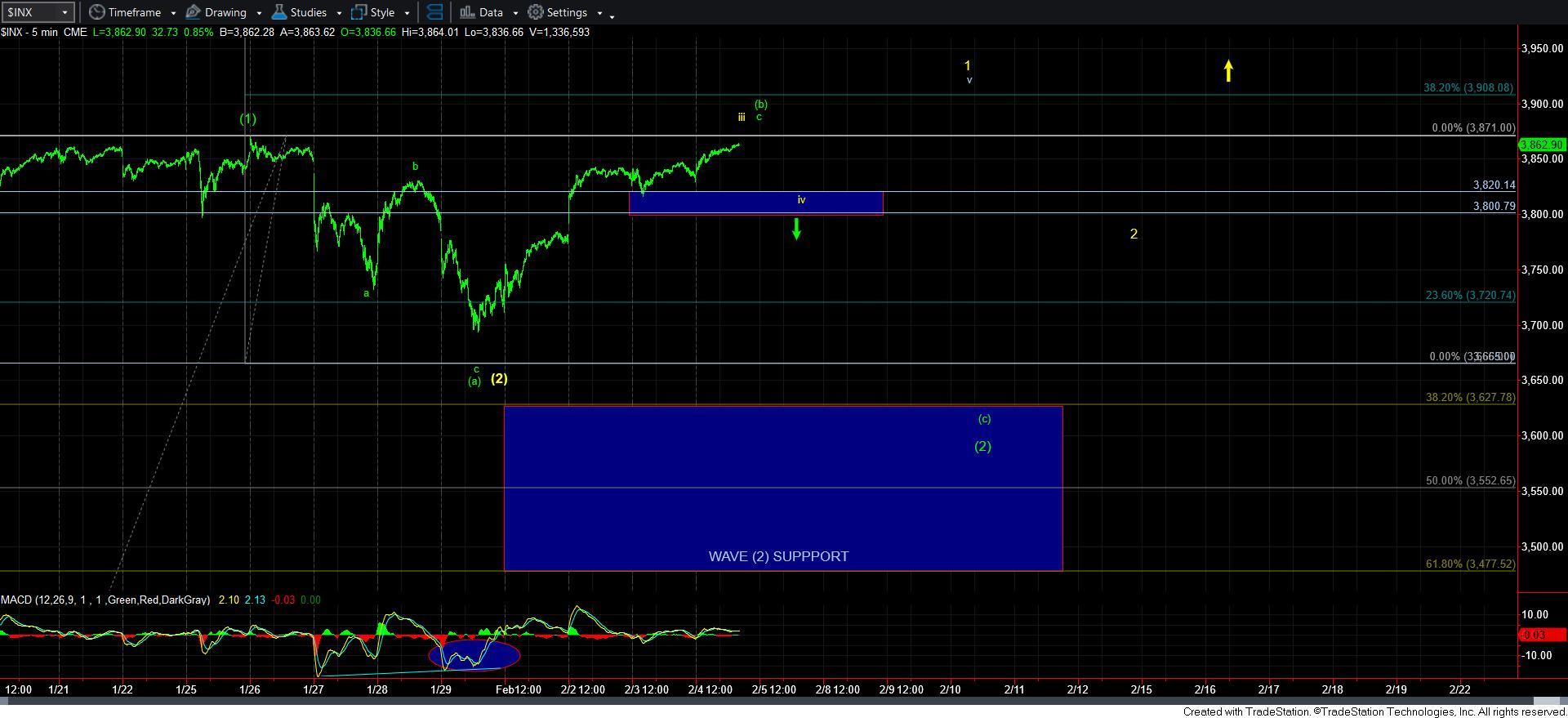 5minSPX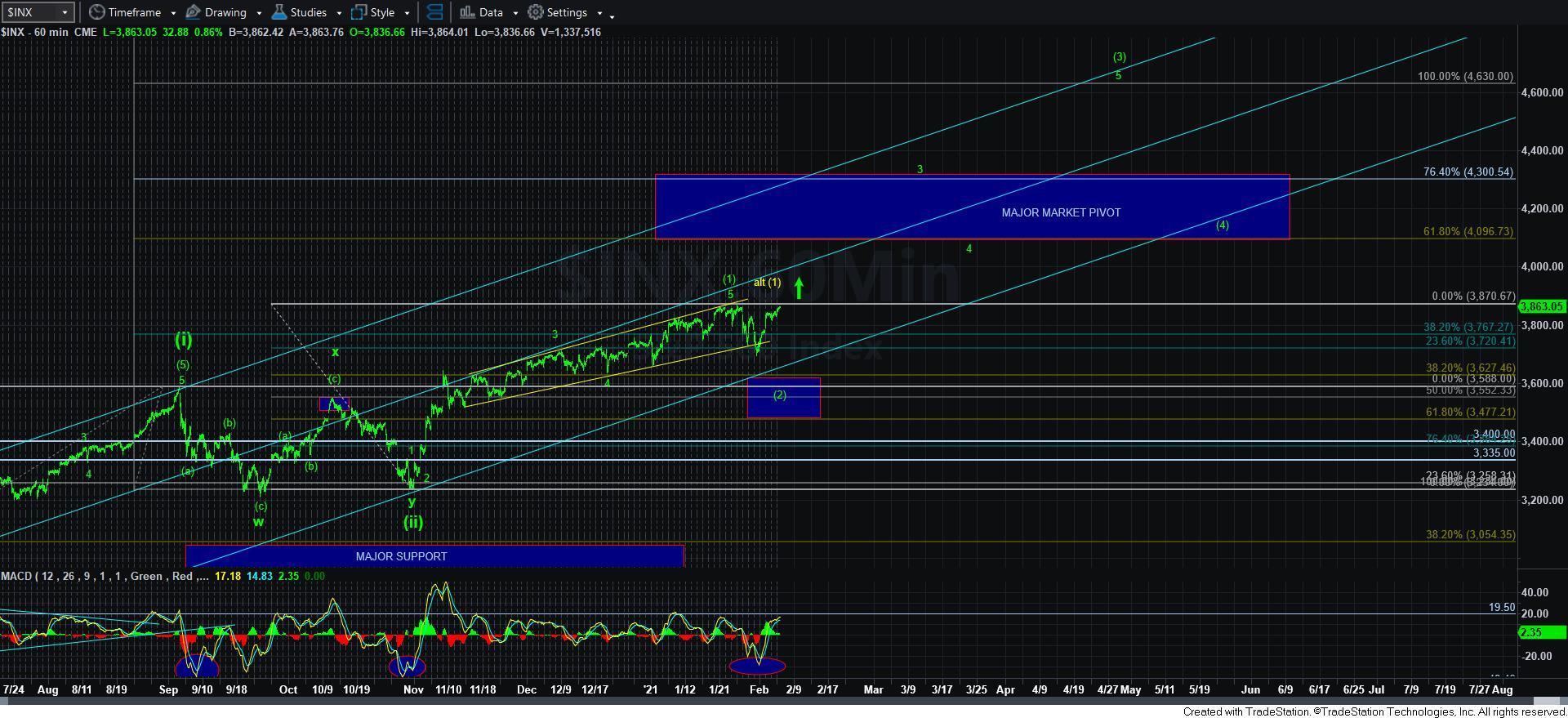 60minSPX