As I outlined last night, due to us moving through the resistance in the SPX/ES in what can be counted within an impulsive structure, the bulls have regained the upper hand sooner than I expected. So, I am not going to make this complex, as it is quite simple right now.
Today's pullback was quite corrective looking and has held the micro support, which keeps pressure to the upside. Specifically, if we continue to hold micro support, our next target is likely going to be in the 3870ES region for wave [v] of iii.
But, as I also noted last night, that can still be a [b] wave, as shown on the charts. And, 2020 taught us just how much of a new all-time high the market can make during a [b] wave. But, ultimately it will be about whether the market can complete 5-waves up over the coming days. Should we see a break down below micro support in impulsive fashion, then we have a signal that the [c] wave of wave [2] is likely in progress. But, until we actually break support, the bulls continue to maintain the upper hand.
And, should the market be able to complete 5 waves up to at least the 3885ES region, then I will make the yellow count my primary. For now, I am retaining the [b] wave count as my primary, until the market can complete 5 waves up. But, as discussed last night and in my live video this morning, even if the market can complete 5 waves up, I will still need to see a corrective wave 2 pullback, and then rally over the high of wave 1 to confirm that we are in the heart of wave 3.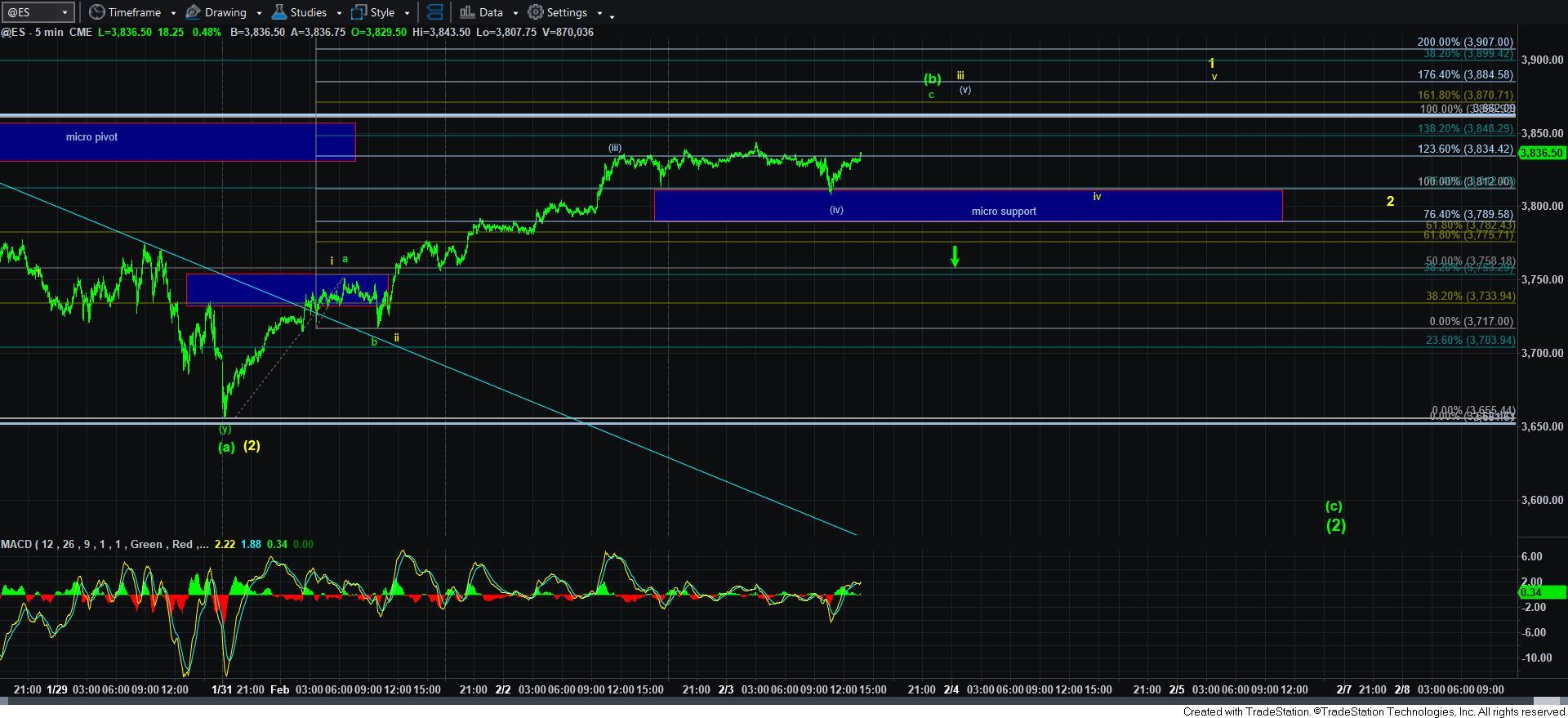 5minES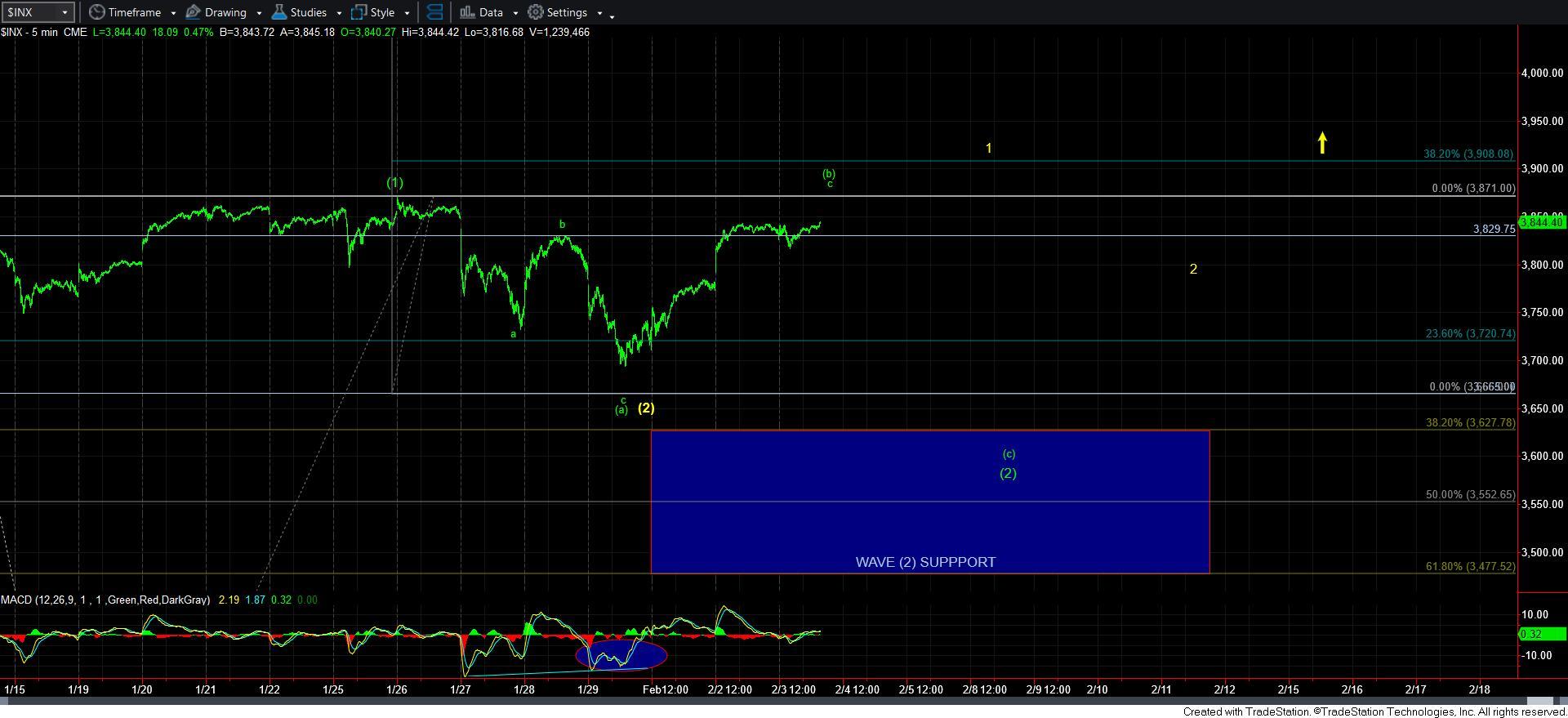 5minSPX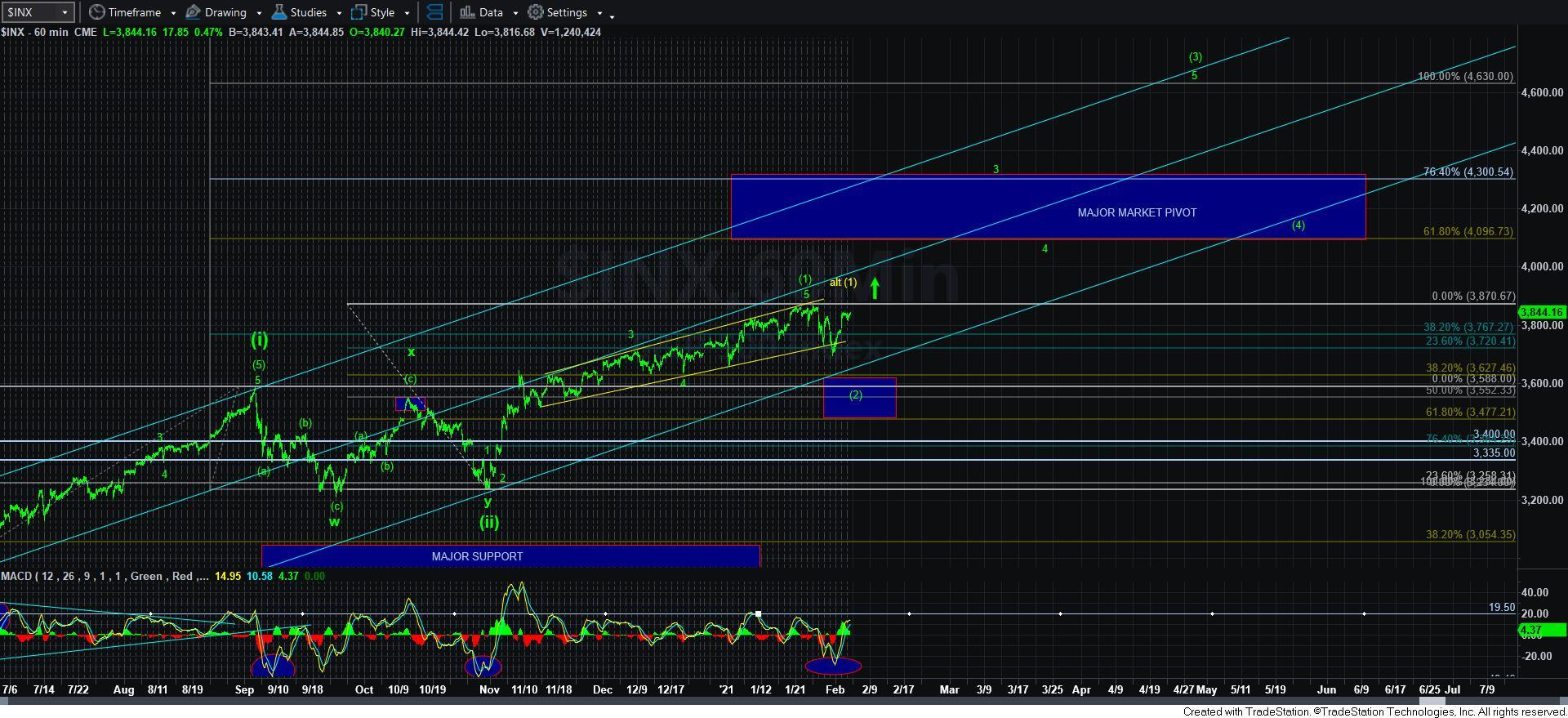 60minSPX