Bulls Next Test - Market Analysis for Mar 8th, 2016
On the last day of February, the market pulled back right into our wave 2 of iii target, and turned up hard to confirm an uptrend, which has its upper targets at the prior all time market highs. Yesterday, the market turned down again in wave (iv) within wave 3 of iii in the bullish count, and this is the next test for the bullish trend, as we discussed over the weekend.
As we also discussed over the weekend, once we strike the 1.00 extension, the market usually pulls back to the .618 extension, which is in the 1975/77SPX region. And, today, we have just about reached that target. While we may still see one more attempt at striking that Fib level, it is not necessary.
If this region holds support, then we should be heading up over 2020SPX to our next target box this week. However, if the market continues lower tomorrow, and breaks below 1968SPX, it opens the door to suggest that this rally was part of a larger b-wave structure, which still has potential to head higher, but makes trading this pattern much more tenuous.
So, the bulls are now facing their next test, and tomorrow will likely provide them with a passing or failing grade.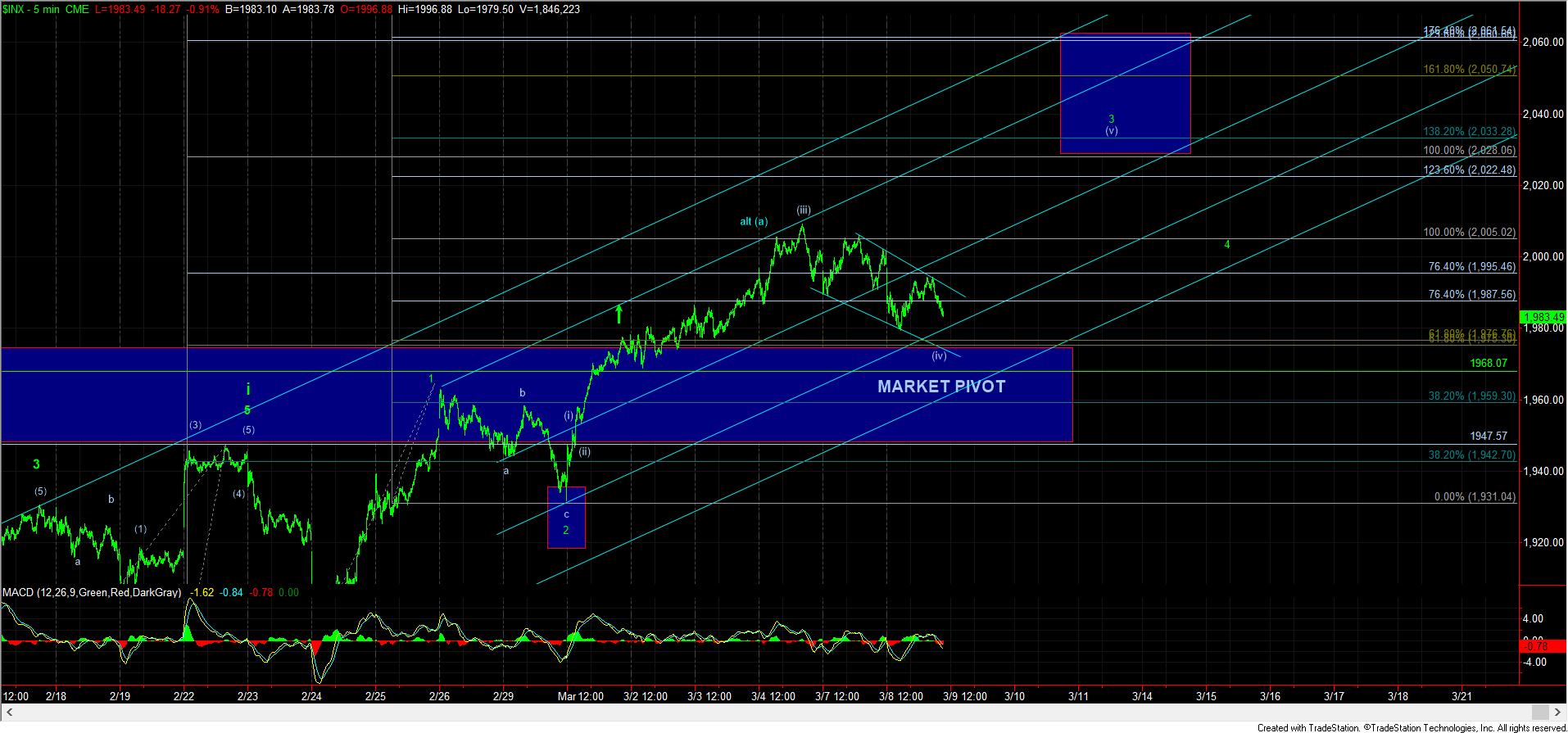 5minSPX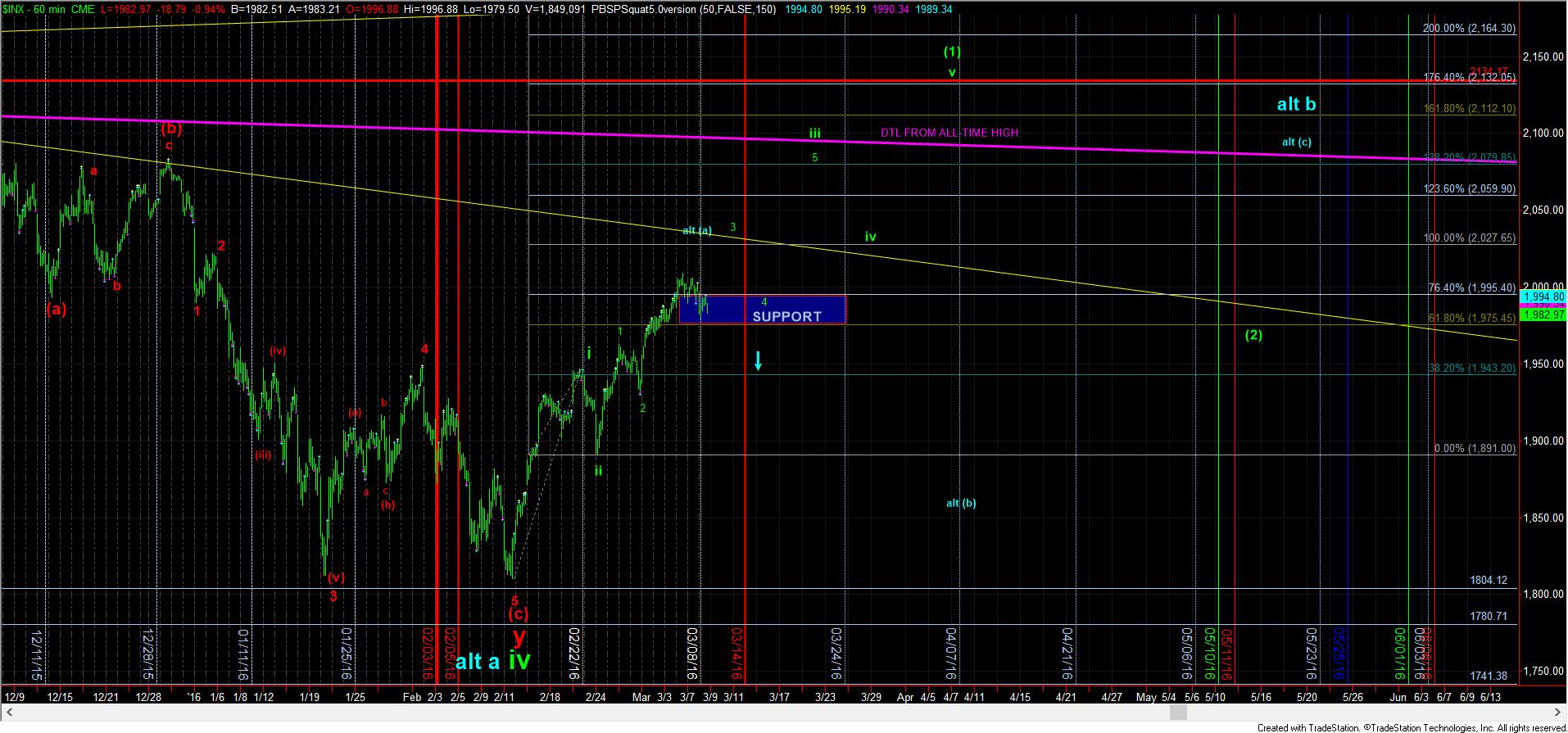 1turnchart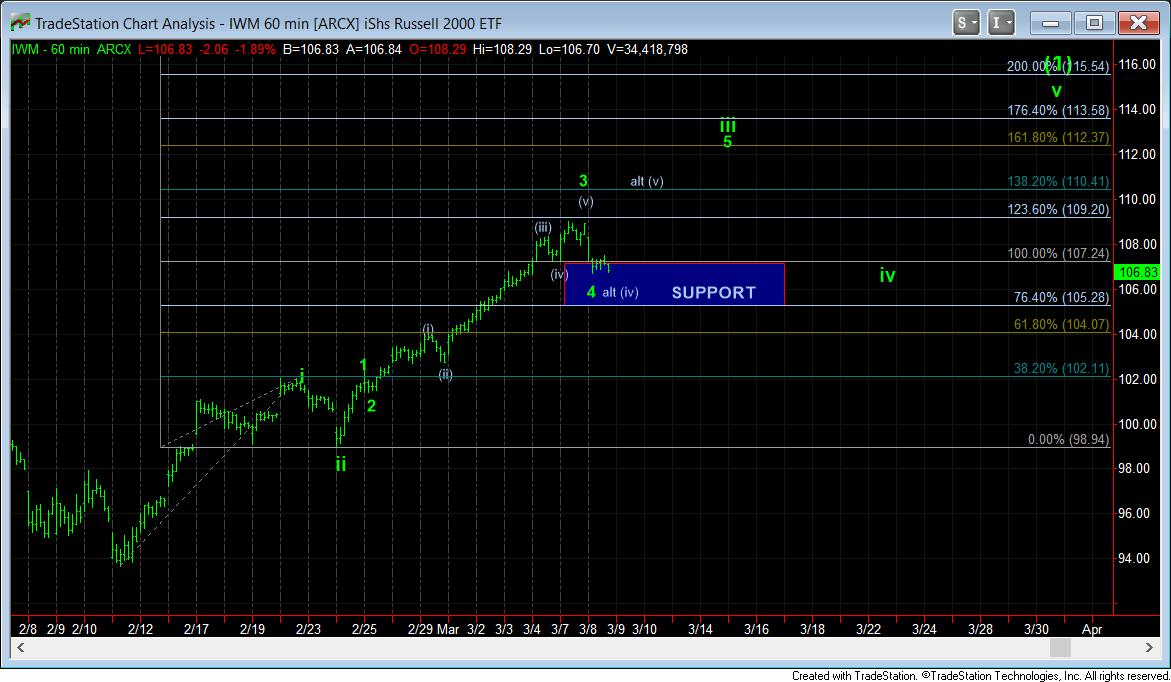 60minuteIWM