Bulls May Take Control – For Now
Yesterday afternoon, when I sent my update out around 3pm, I noted that the SPX still needed a lower low before it can set up a rally scenario. And, before the market closed, it gave us that lower low to complete the wave (ii) in the yellow count. Today, the market gapped up and consolidated to keep the pressure to the upside, with the potential to still rally up towards the 2140SPX region.
So, without any support breaking, and the market maintaining the micro-bullish count, I have to keep looking higher as there is nothing to suggest otherwise at this time. Support now is the 2080/84SPX level, and I will move it up to 2095 if we continue higher over 2104.
For the bears to take control, they will need to take us below the 2080SPX level, with follow through below 2065. But, as I warned against shorting yesterday's set up, I have to still note that the upside has opened nicely, if the bulls are able to take advantage of it.
From the bigger perspective, we will need to break out over 2117SPX for me to take off the green and red counts – as presented, and I will then place an "alternative" count with the green wave (2) below the 2020SPX low. That would only be validated with a strong move over 2175SPX, which would then have us targeting 2400+. But, I am getting way ahead of myself at this point in time, and that would only be my alternative count if we are able to take out 2117SPX. The primary would still be the yellow count. Yet, we still need to confirm that with a move through 2117SPX, which should happen this week if the bulls can follow through on this current micro set up.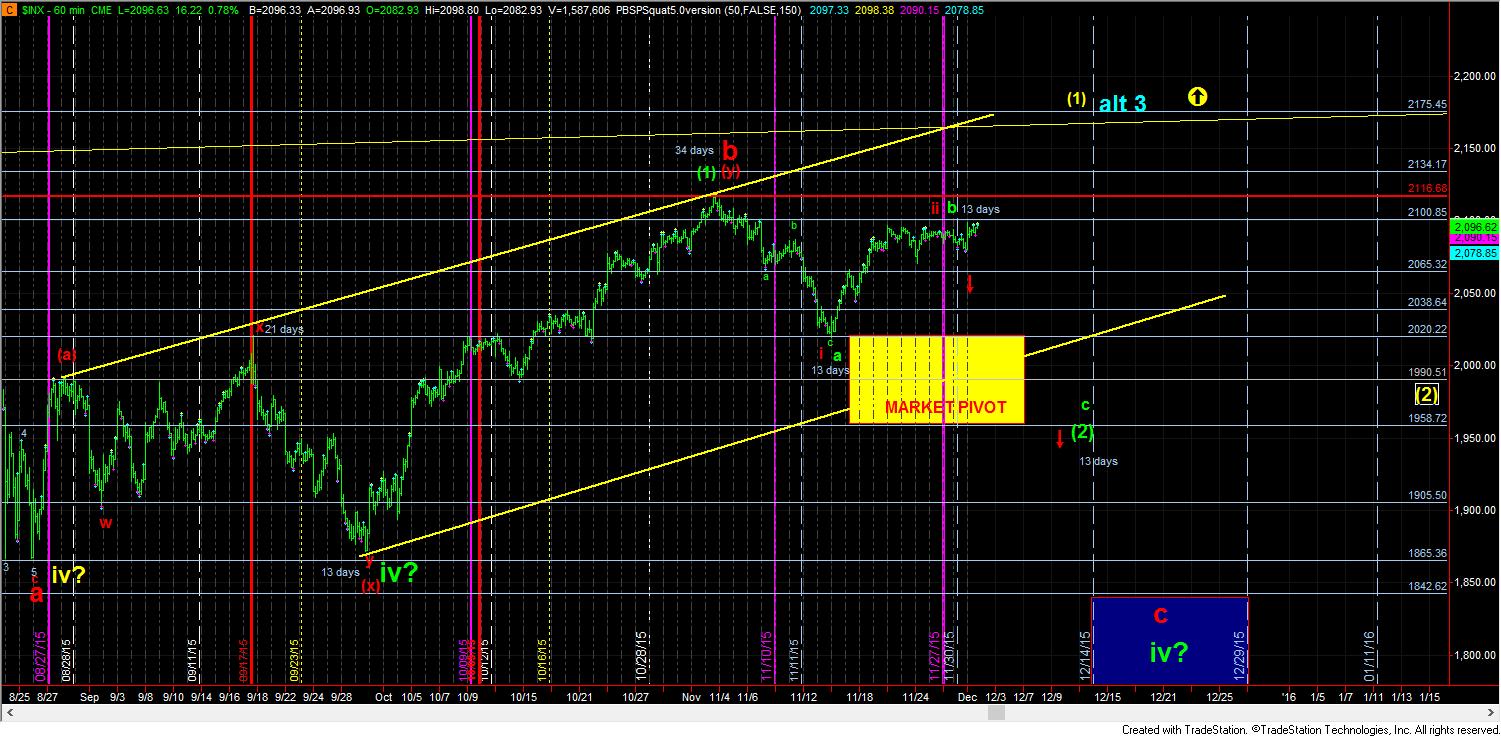 1turnchart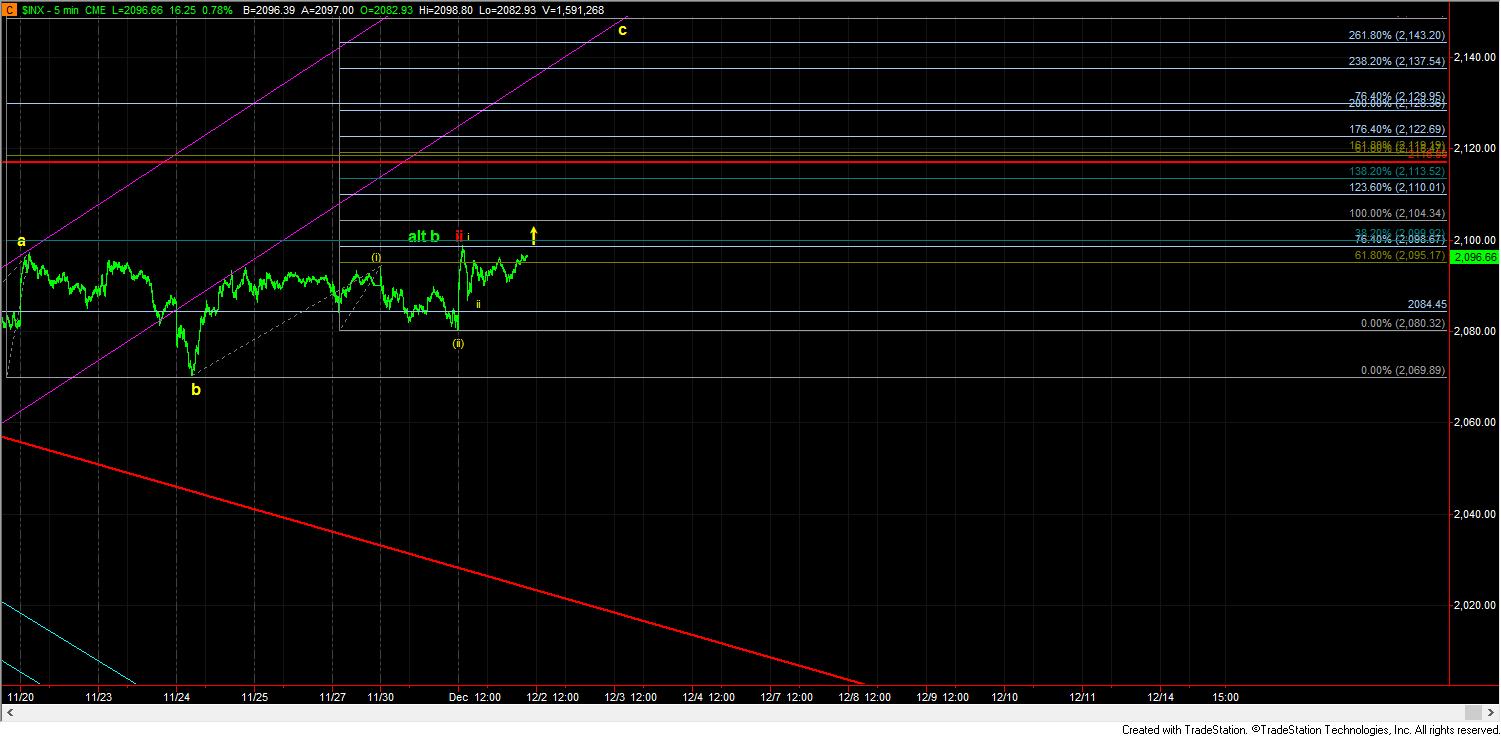 5minSPX