With the market turning down at our pivot yesterday, it is quite clear that the bulls have failed their initial test. But, the battle is not yet over.
While we made a marginally lower low today, it has reset the potential for wave iv. And, as per our weekend analysis, we really should hold the 4540/50SPX region if this indeed a wave iv pullback, as per the green count. In fact, Luke Miller's Bayesian analysis, which has been outstanding in 2021, calculates a 68% probability for the green count.
But, I do have to note that the structure of this decline is an absolute overlapping mess in the ES, whereas it would turn out to be a complex correction in SPX as well.
Moreover, in the SPX, we have a .382 retracement of wave iii of 5 of [3] in the 4570SPX region, which is generally where we bottomed today. But, the structure does leave the door open to one more lower low. We will need a clearly impulsive move through 4615SPX to suggest that wave iv has finally completed, and wave v has begun.
Another point I want to add is that whereas the prior structure I was tracking had potential to rally to 4960SPX, I am going to have to wait to see how waves [i] and [ii] take shape before I can tell you if we will target the bottom or the top of the wave [3] box on the 60-minute SPX chart.
For now, I am still looking higher to complete wave 5 of [3] since I do not have a clearly completed structure, and our ideal targets still reside overhead. However, if the market should break down below 4540SPX, then I have to begin stronger considerations for the yellow count, which still would provide us with a b-wave corrective rally before the c-wave takes us down to our lower target in the 4300-4400SPX region. But, for now, I am still looking higher for all the reasons I have been recently citing.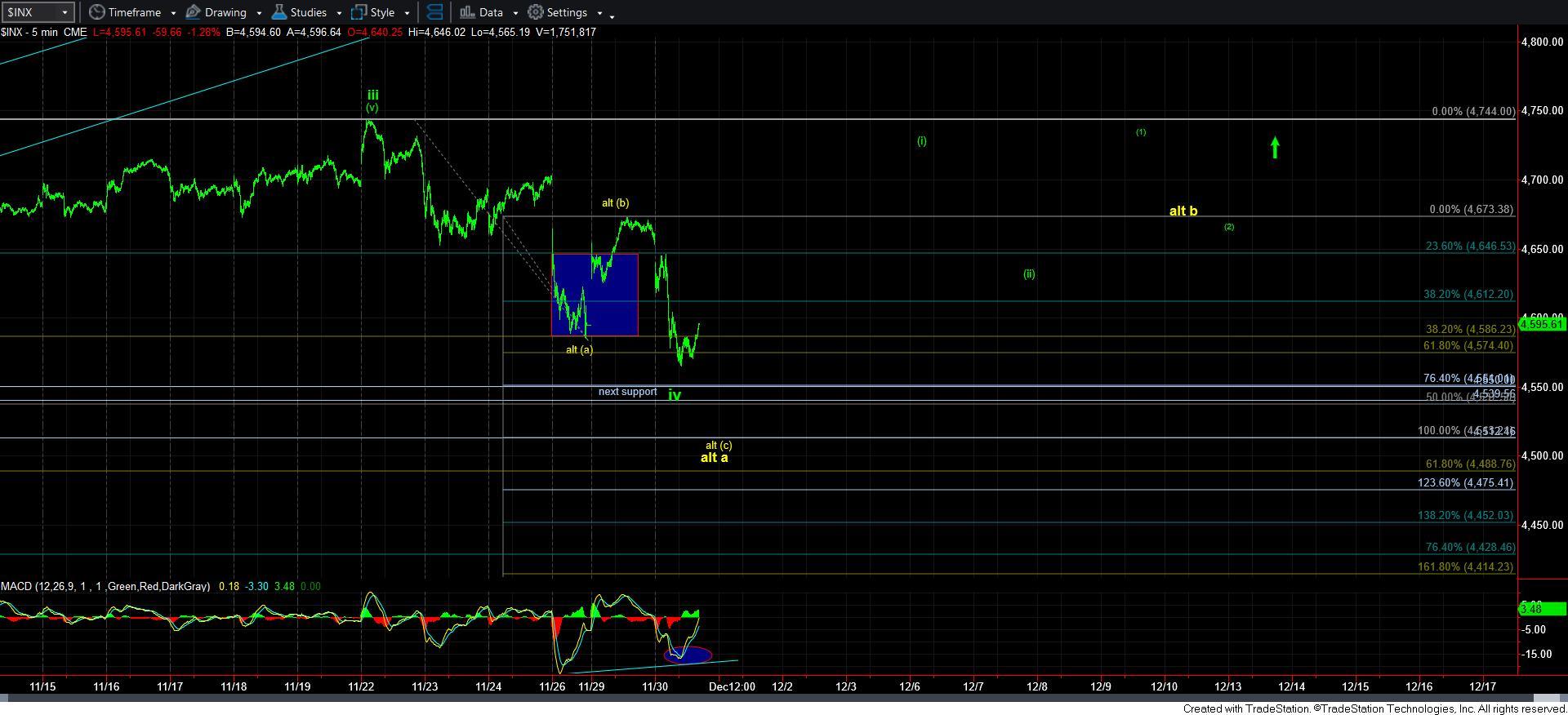 5minSPX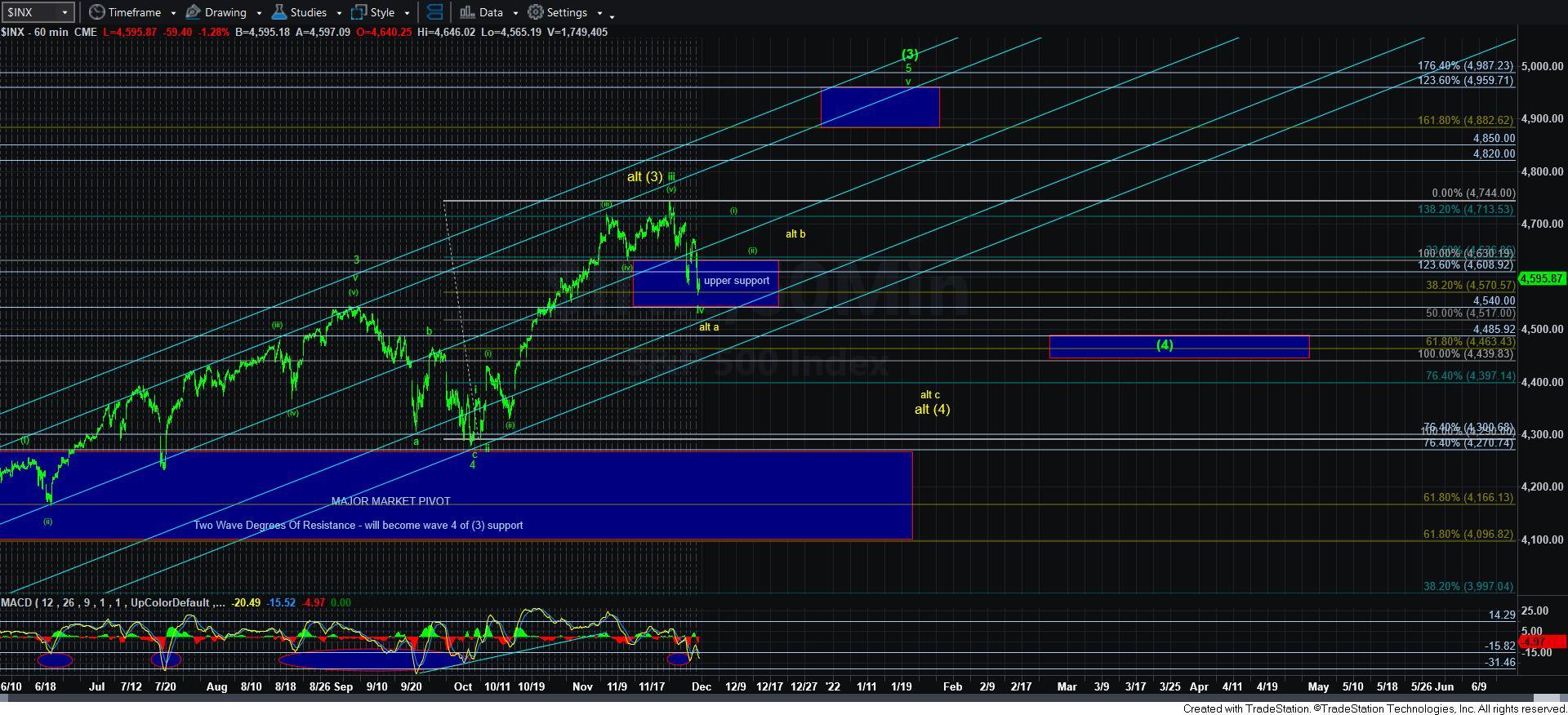 60minSPX