Bulls Chances Seem To Be Getting Better
Over the weekend, I noted that the bullish potential was relying upon a very narrow window. And, with today's higher high, that window has opened a bit more.
In my weekend update, I noted that if we head back down to the Friday low and even break it, then I would have to move into the red count. Well, with the higher high today, we can still head down to that same lower target, but be able to still retain a bullish potential. You see, today's higher high can be considered a 5th wave of a leading diagonal, which I have labeled in blue as waves [i]?-[ii]?.
So, while I had two paths higher in the coming weeks for the SPX, we only had one potential bullish path out of the two. And, as of today, we now have two potential bullish paths on the chart.
Currently, the SPX is hitting its head on a downtrend line which was created off the August high. Moreover, we still have resistance overhead between 3822-3830SPX. We will need to break out through that next resistance region to make it a much greater likelihood that we are already on our way to the 3900+ region. And, once we get to the 3900+ region, then the 3822-30SPX region will become our upper support region. The only question now is how much of a pullback we will see until we take out 3830SPX? To be honest, if the market wanted to head directly there in immediate fashion, it has a reasonable structure to do so. But, without much of a wave 2 in place, it is a bit of a question.
To make this simple, I still think we are heading to 3900+ in the coming weeks. The structure of that rally will give us a much better idea if the bulls can still point us to new all-time highs with a greater probability. But, with today's action, the bulls now have two paths which can potentially take us higher in green wave [1] on the 60-minute chart.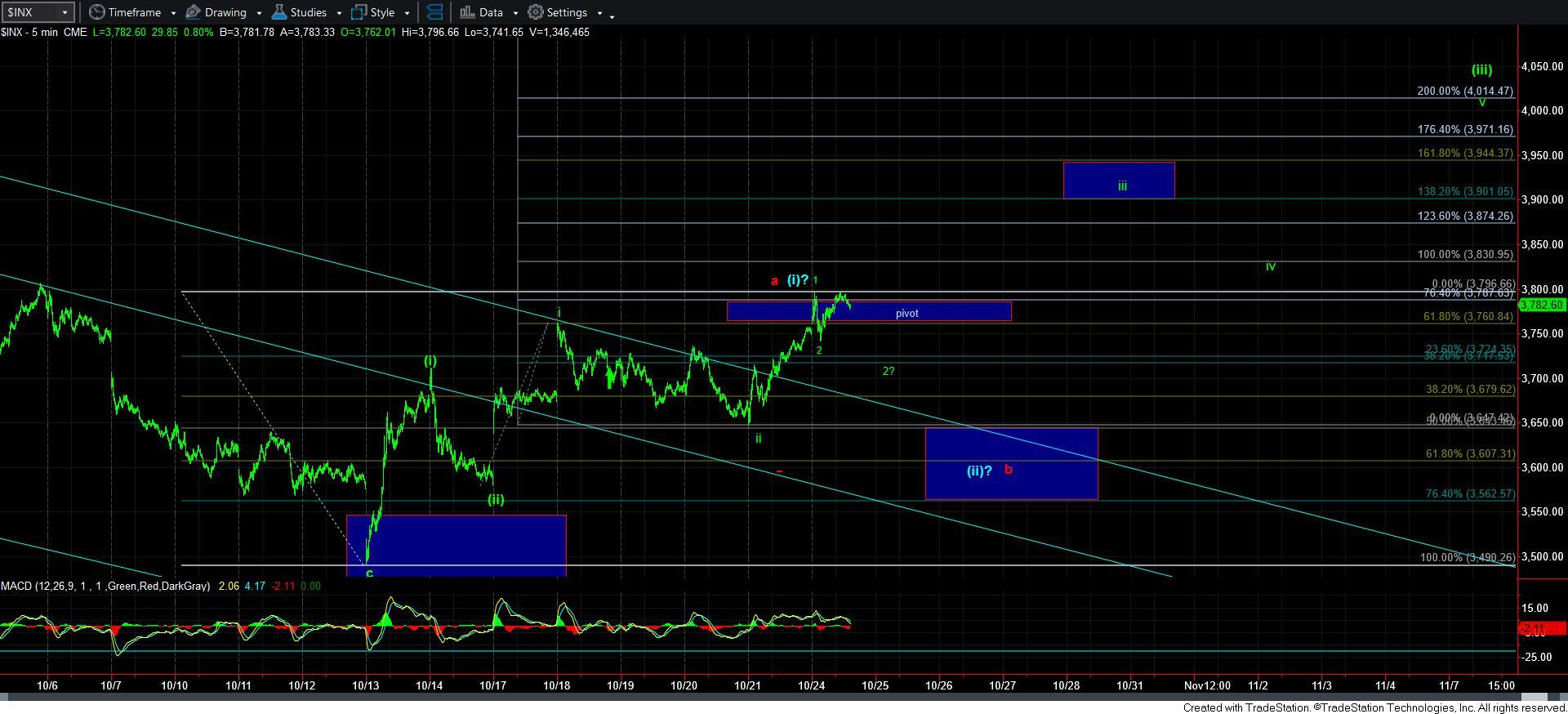 5minSPX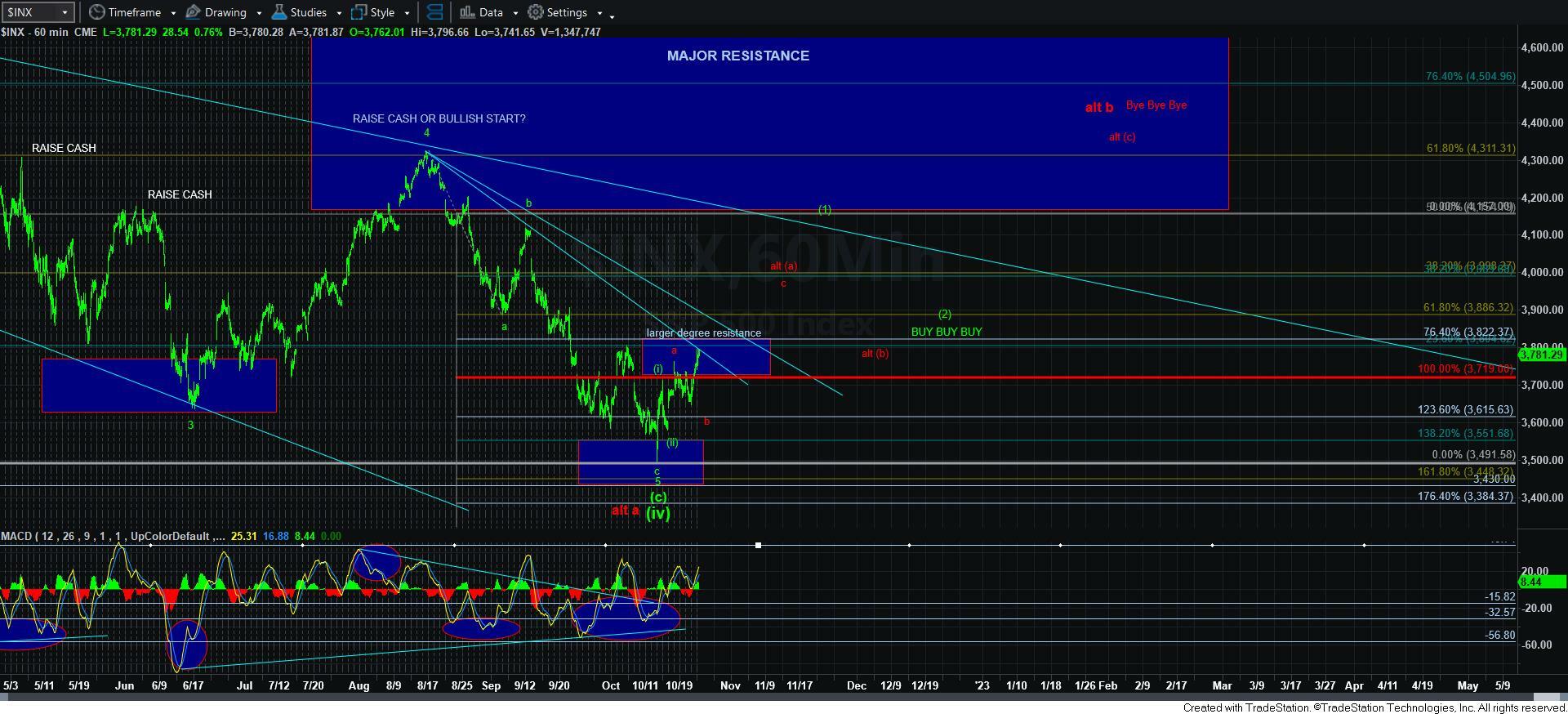 60minSPX