Bulls Are Walking Through The Door
The market had to provide us downside follow through early this week for us to begin to thinking bearishly. But, as we have seen, the bears have been unable to hold it down, and the bulls have opened the door – as noted last night – and are now trying to walk on through it.
The 2067SPX level was the initial resistance that had to be broached, and, today, the bulls have done so. But, before they did, I put out a pivot on the 5 minute chart in a Wave Alert today, which is going to provide us with our next test for the bulls.
With the break out over 2067SPX, once the market clears the 2082SPX level, it should be on its way to the 1.00 extension at 2093SPX. That should be the minimal target for a wave iii of 3. At that point, all long stops should be set just below 2075SPX. At no point should we see a sustained break of 2075SPX, or else the purple count will make its appearance in a strong fashion. Remember, the purple count rests upon a very unlikely pattern structure, but it is one I have to respect if the bulls cannot hold an impulsive rally.
My alternative bullish count has us just topping in a yellow wave 1 under 2082, but through it, and we have to maintain the current accelerated count. The current count will have me targeting the 2142 region, but, ideally, I want to see us getting strong extensions and taking us to the next major Fibonacci extension at 2175SPX.
At that point, we can view us having completed yellow wave (1), which will provide us with a wave (2) pullback going into 2016. However, if the market is able to hold support after striking 2175, and continue through it, then it means we are in the green count and on our way to complete wave V of primary wave 3 into early 2016, with a target around 2328. That would mean the rest of 2016 will be spent in primary wave 4, taking us back towards the 1800's. But, the bigger picture talk is a bit premature, as the bulls have to prove themselves now on the next pullback by holding 2075SPX.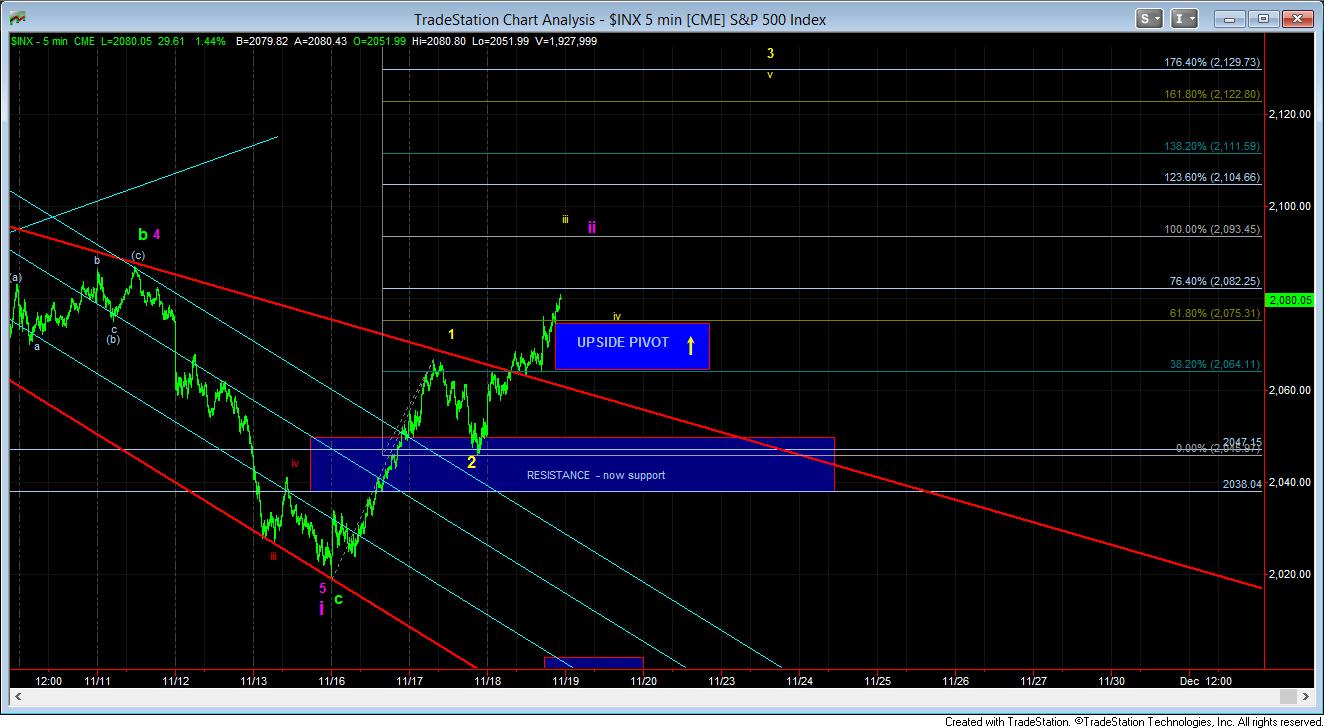 5minSPX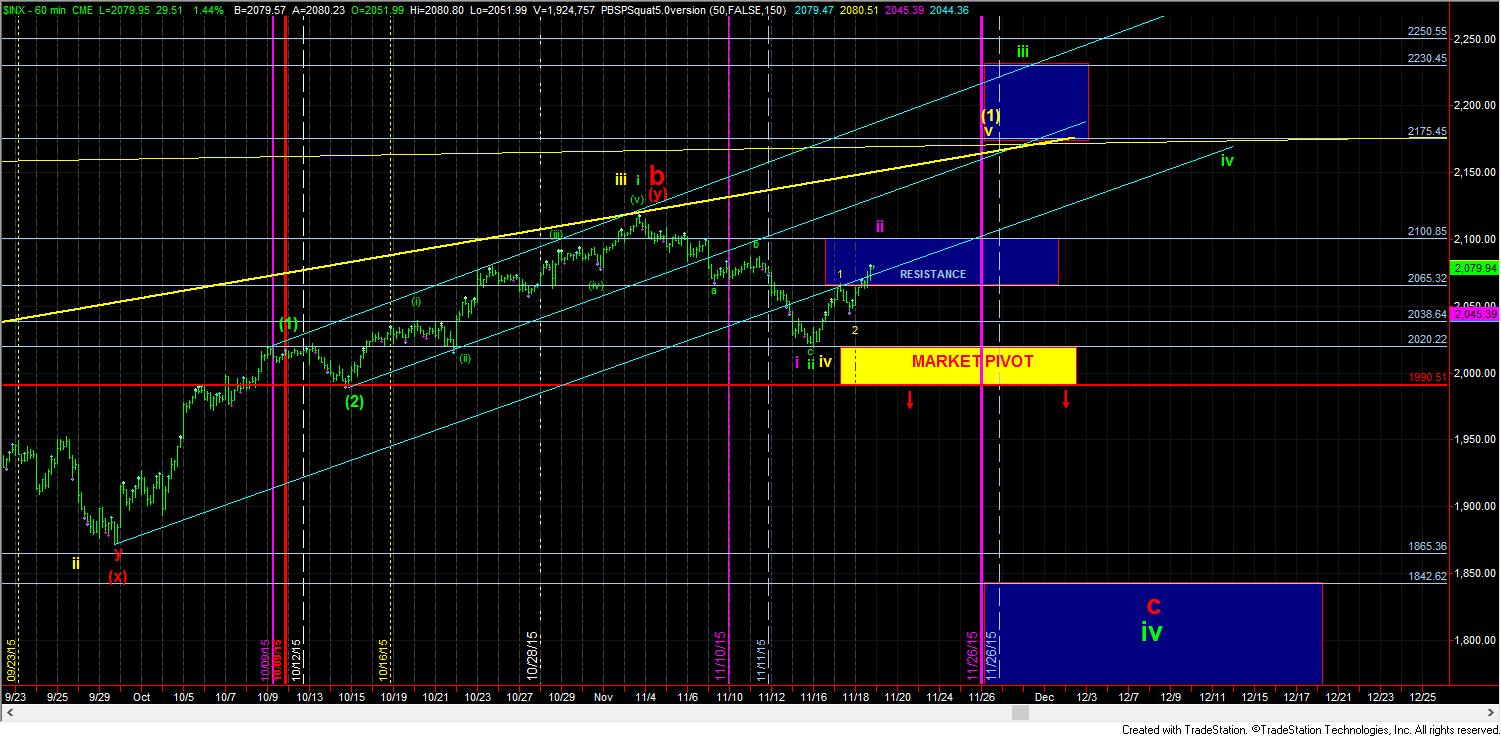 1turnchart