Bulls Are Still In Control
Yes, I know the market "feels" weak to some of you. Yes, I know the market is due for a big correction. Yes, I know many are so frustrated with the manner in which the market has rallied the last year and a half.
But, folks, this is a bull market, and this is what bull markets do. And, as a bull market, I am going to view the current pattern as a bullish consolidation/pullback rather than the start of a break down in a larger wave (iv). Of course, I can certainly be wrong. But, with a break out past the resistance I have been noting for months, I will side with the bulls, as they have clearly earned that respect.
Moreover, I don't think I have dealt with a b-wave rally that has developed in this manner, especially with some of the technicals I am seeing. Again, it is quite possible that I am wrong, and the market begins a c-wave down despite the break through resistance. But, in order for me to change even my short term perspective, we would need to see a break of upper support in the 2420/25 region.
So, as long as we remain over support, I am going to maintain an eye towards my next short term target between 2455-2465SPX for wave (v) of iii. And, if we were to break support, then there are actually several ways to view that break down, but the only difference between them would be how deep they pullback before we continue on to 2500SPX.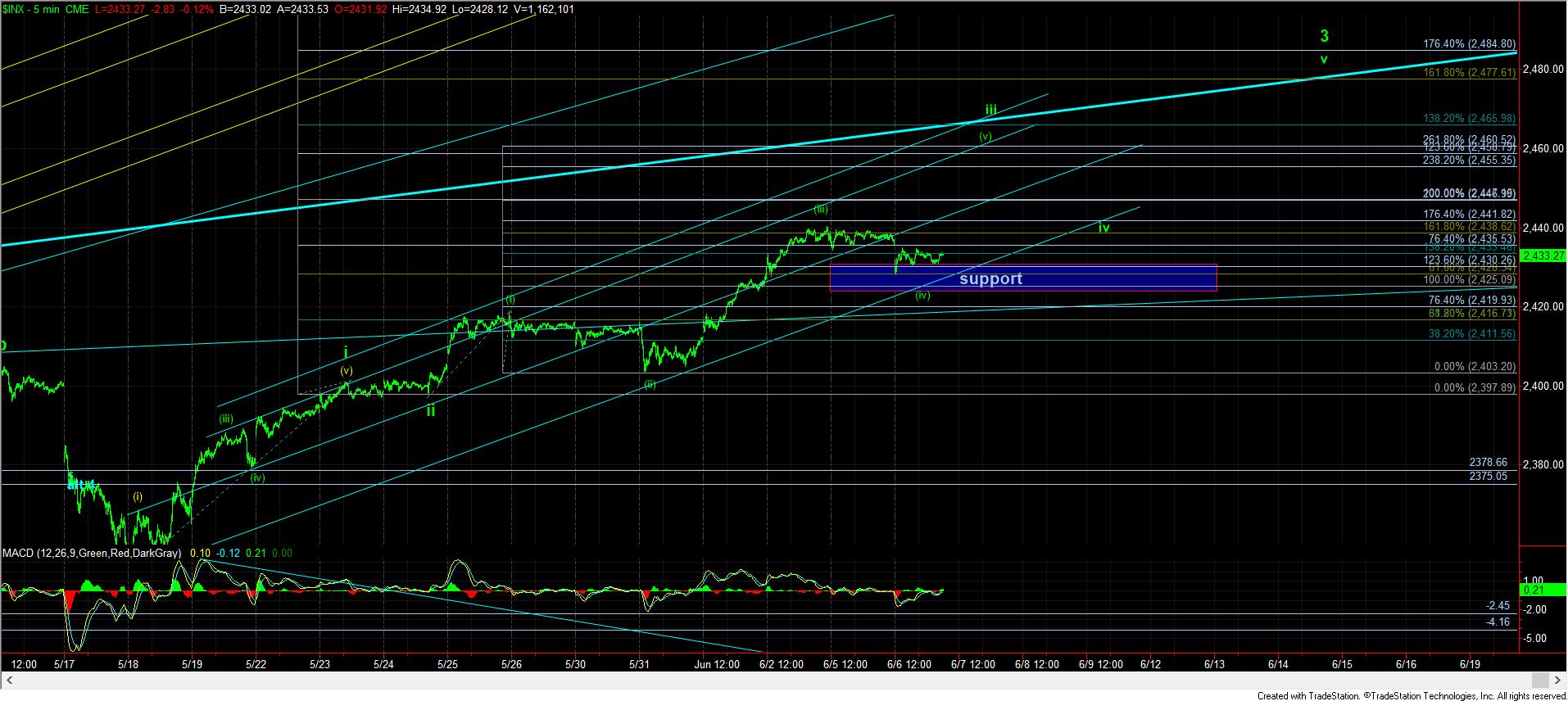 5minSPX
1turnchart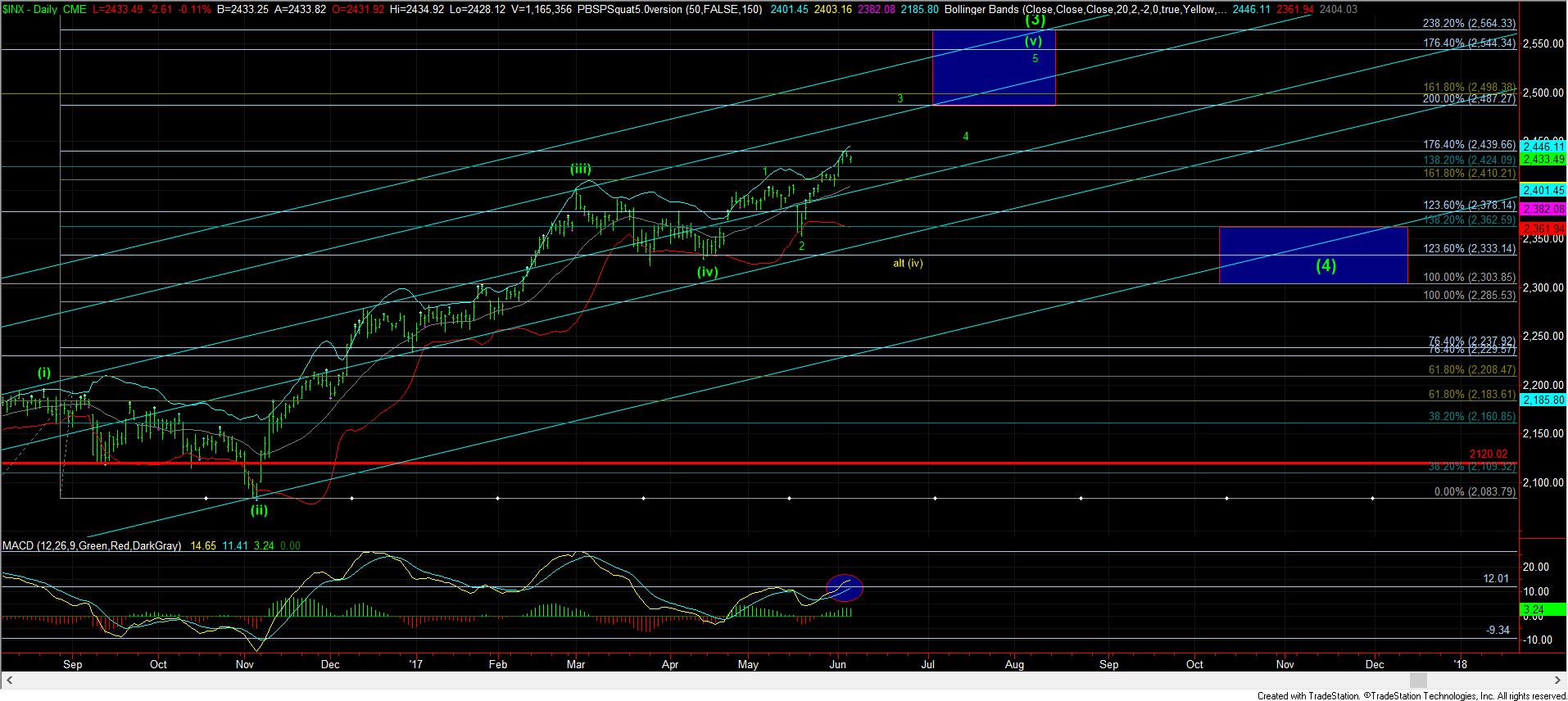 1SPXDaily