Bulls Are Still Holding On
As noted last night, the 2056ES level was the level I wanted to see hold to keep the pressure to the upside in what can still be a 5 wave move off last week's lows. That level represented the .764 extension, which is normally held in a wave iv of wave (3). Today, the market came down and held that level to the penny.
Therefore, the bullish potential count in blue remains alive and well. Furthermore, we have completed what looks to be a 5 wave move off that 2056ES low. So, as long as the market holds that level overnight, the next target is the 1.618 extension at 2082ES for wave (3).
As I said last night, as long as the market is able to prove to me it wants to complete a full 5 waves off last week's low, then I am willing to listen and adopt the blue i-ii count, which would mean the pullback I expect into the end of the month will likely be more shallow.
However, should the market fail to complete this 5 wave structure to 2094ES+, I will be looking for much lower lows into the end of the month for a much bigger b-wave in the 3rd wave of the ending diagonal.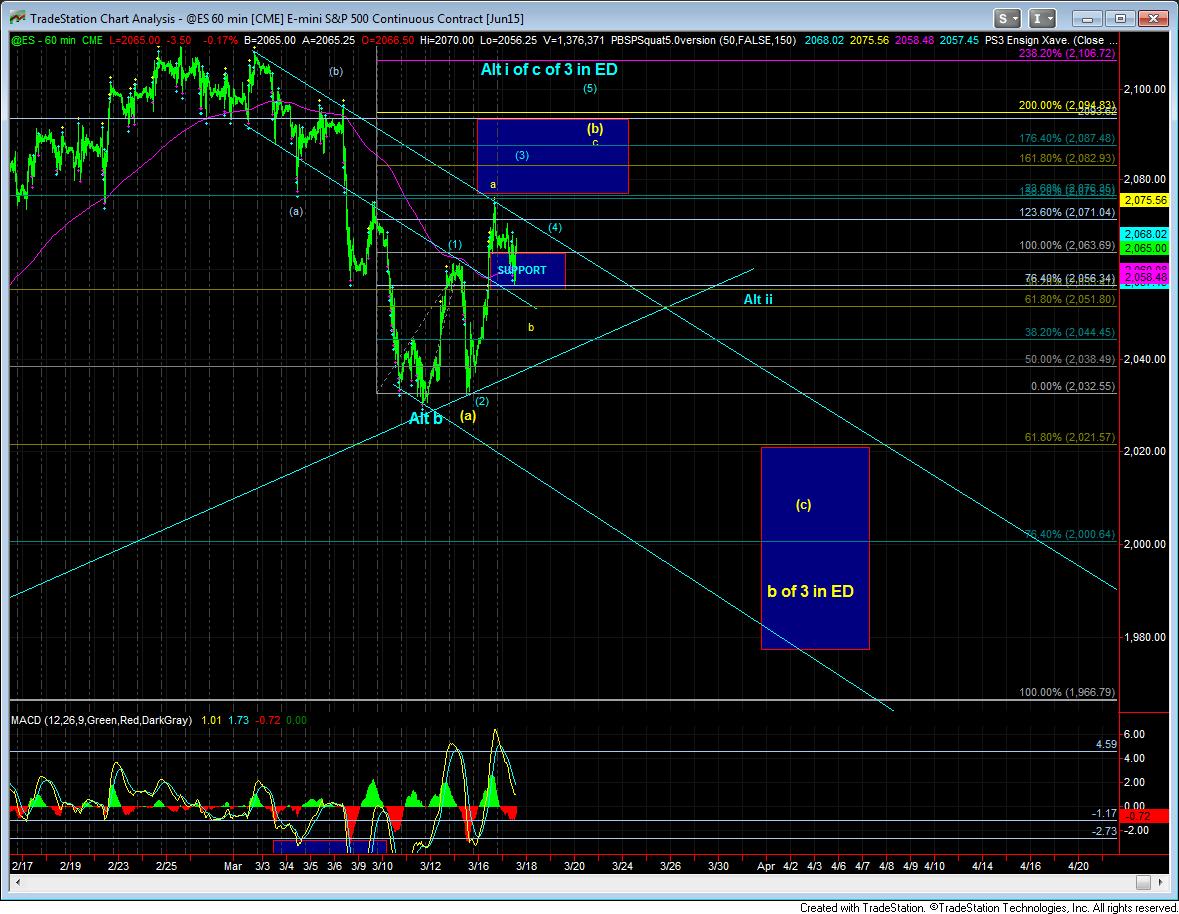 BaseCase - 60minES