Bullish Setup Triggered - Market Analysis for Mar 1st, 2016
With the market pulling back to the top of our wave 2 box, and then rallying hard off that today, it seems pretty likely we are now on our way to much higher levels in the SPX. The only question now is a matter of micro counts.
The bigger target that overlays the counts resides at 2060SPX. It seems we have a lot of confluence up in that region, and my expectation is that once we see a strong move through the 1975SPX region that we will be subdividing up towards that next bigger target.
As far as how we get there, my ideal preference is that we go straight towards the 2020 region for wave (iii) of 3, but that is going to take some strong extensions to get there. The minimal target for wave (iii) of 3 is the 1.00 extension in the 2005 region, so that is going to be my minimal expectation at this point. Once we move through 1987SX, I would not expect we would break down again below 1975SPX, or that can mean something more bearish may be playing out.
As far as an alternative, if we see a pullback, it may be either a wave (ii) of 3, or a yellow wave 2. But, as long as the ES does not break below this support box, that is not my expectation at this time.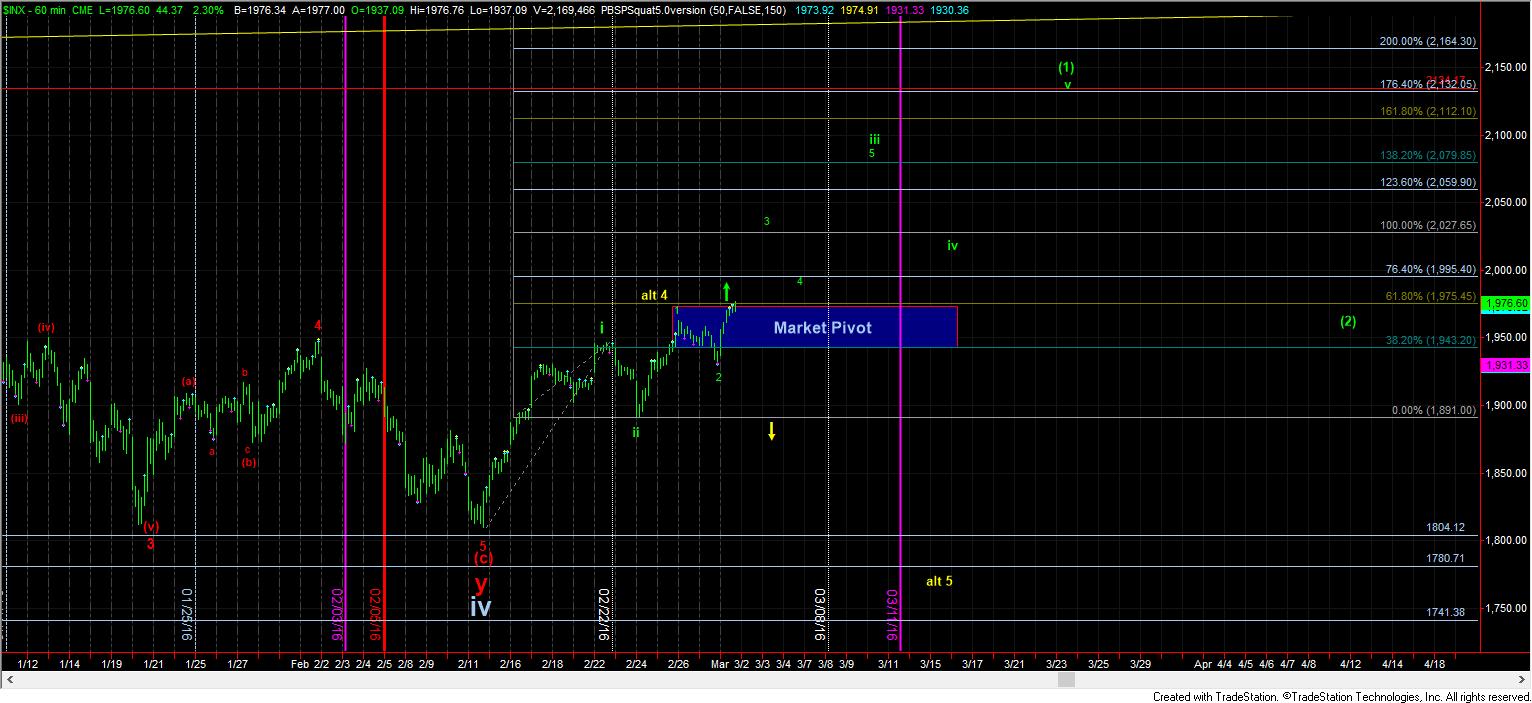 1turnchart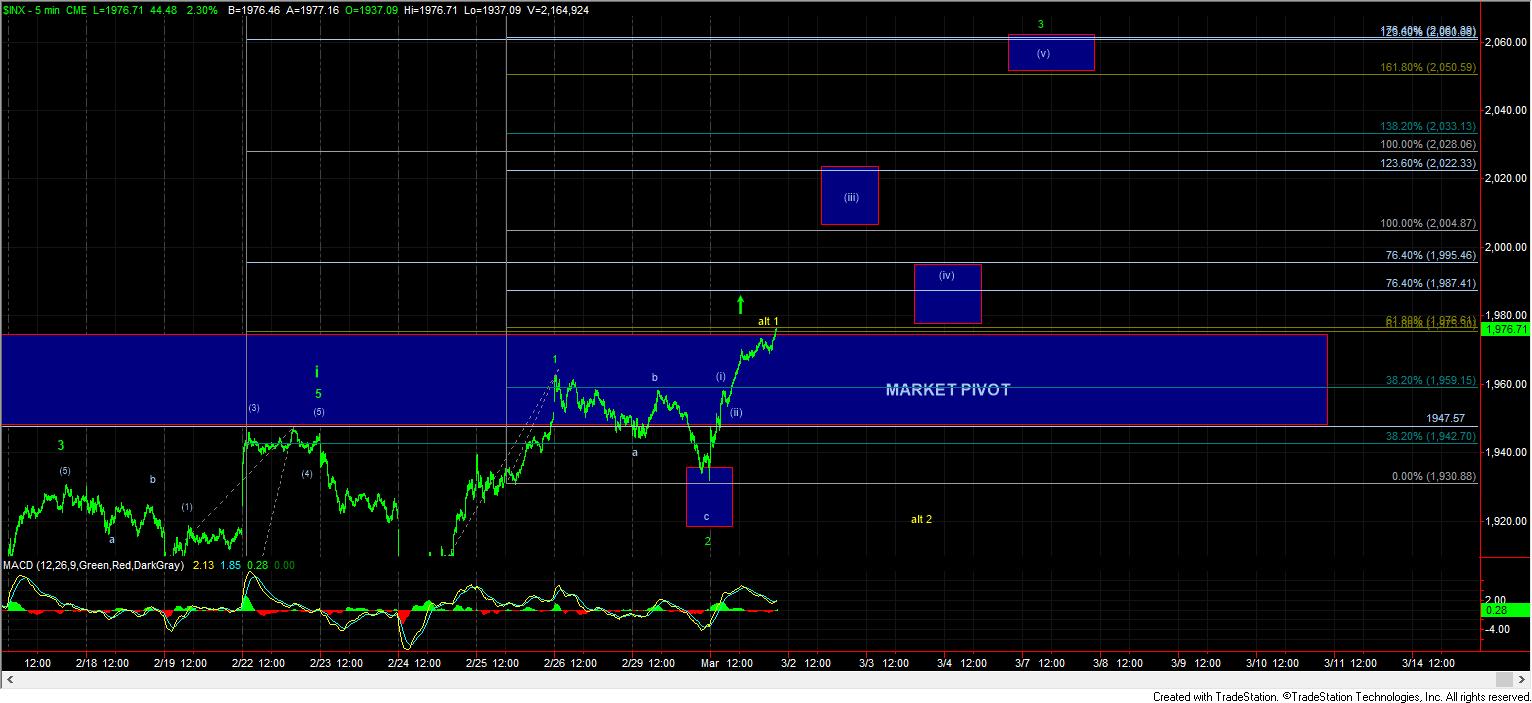 5minSPX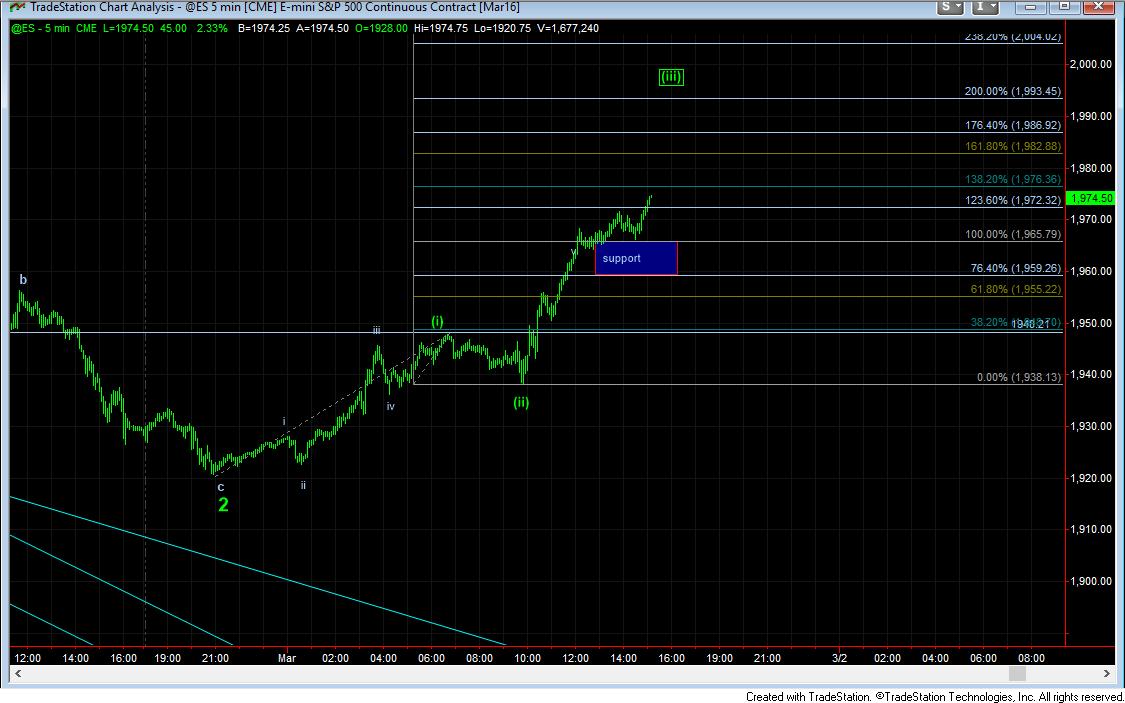 5minES