Bullish Set Up Developing
As noted over the weekend, the market is setting up a potentially bullish pattern right now. While it can certainly break down, as we have seen happen to other bullish set ups, one must take notice and understand the risks involved if you are attempting to short the market in this region. It still takes a break down below 1891SPX to invalidate this immediate set up and point us to the 1700's.
For now, we have what counts well as a i-ii, 1-2 off the lows in the SPX. While was 2 can still take us deeper, any break out over today's high will likely be an initial signal of a market break out, with a move through 1975SPX confirming a move to 2027SPX next.
At this point in time, based upon the micro set up, I would look at a break down below 1918SPX as a warning to the bullish set up. But, nothing has changed the perspective from the weekend update.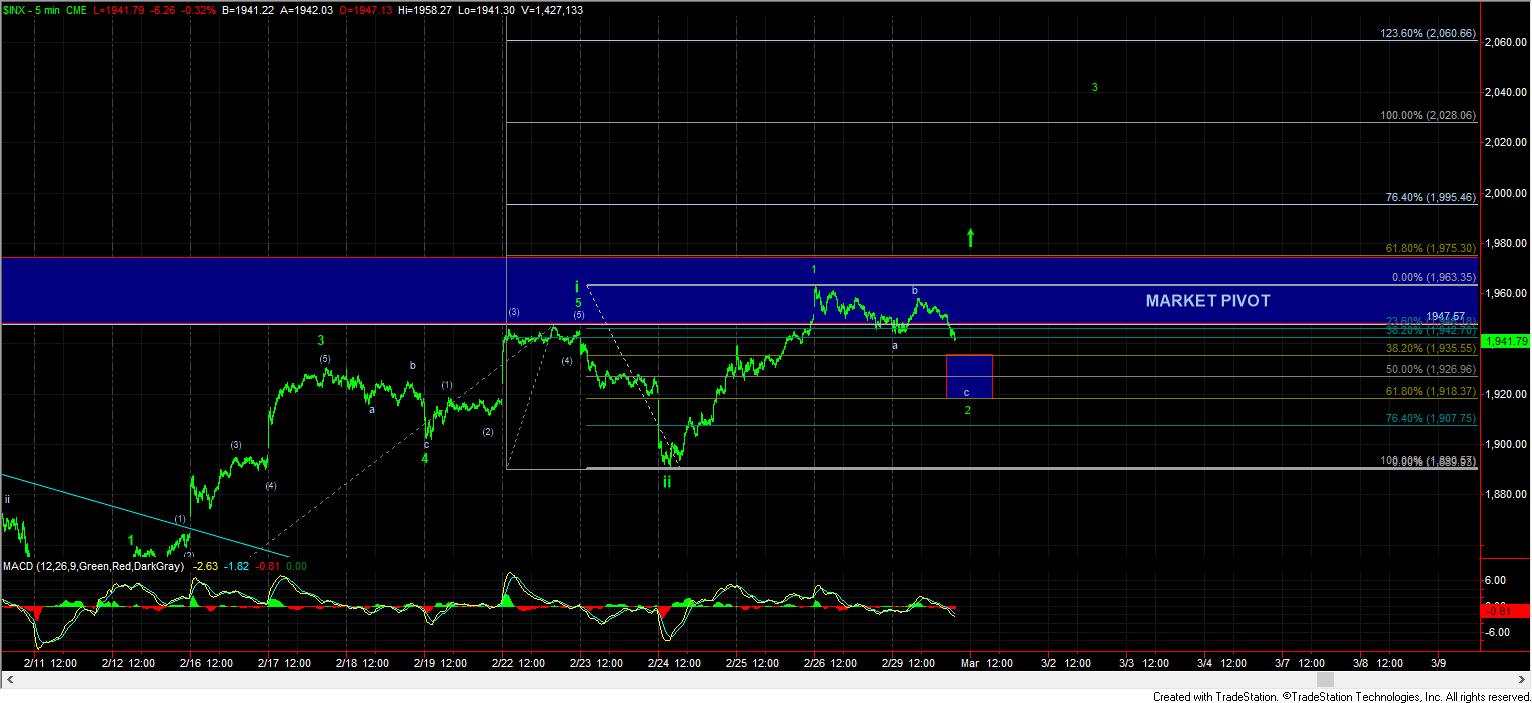 5minSPX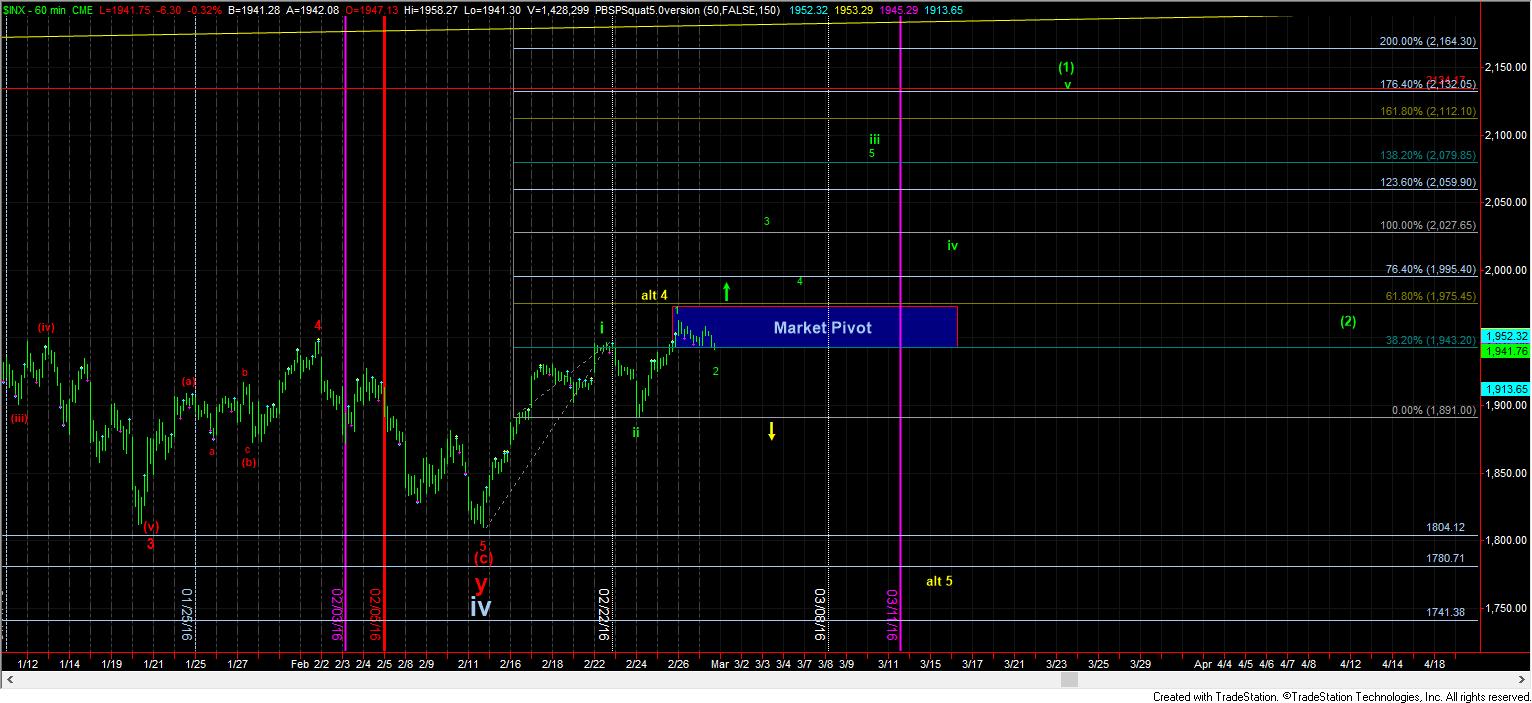 1turnchart