Bullish Set Up - Market Analysis for May 24th, 2022
I know the title of the article may sound more bullish than we need to be at this moment, but I am going to highlight a potential bullish i-ii [i][ii[ set up on the chart as it is being presented right now in the SPX.
As we left the market yesterday, we had completed a potential 5 wave move off the recent low, and were expecting a 2nd wave retrace. Today, the market pushed us to the bottom of our support box, and began a rally off that support. So, as it stands, there is potential for a i-ii, [i][ii] bullish structure to be in place.
While I want to note that this is the first such bullish set up we have had in a long time, I am not sure if deserves to be trusted until the bulls can trigger it to the upside with a break out over yesterday's high.
Therefore, if the bulls can take us back over yesterday's high, then we have a potential set up pointing us to 4150+, and potentially even over 4200SPX. However, if the market cannot capitalize on this bullish set up, and, instead, breaks down below today's pullback low, then the door opens again to the blue box below on the 5-minute SPX chart.
So, as I ended the update yesterday, the bulls have a set up in place, but they must step up to the plate to capitalize upon it. It has been quite some time since they have been able to do so, so until they can take out yesterday's high, I understand why many will still be quite skeptical. Just realize there is a set up in place . . . for now.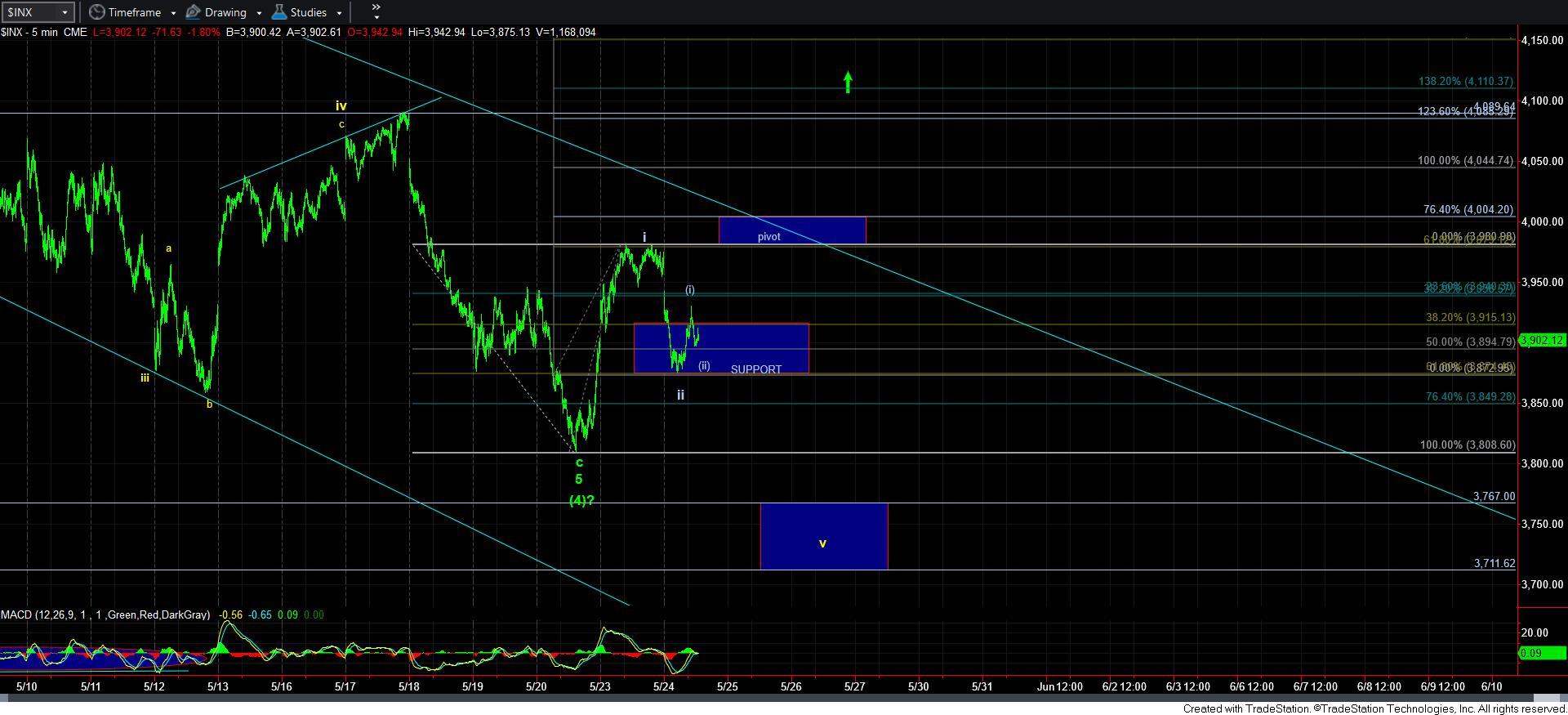 5minSPX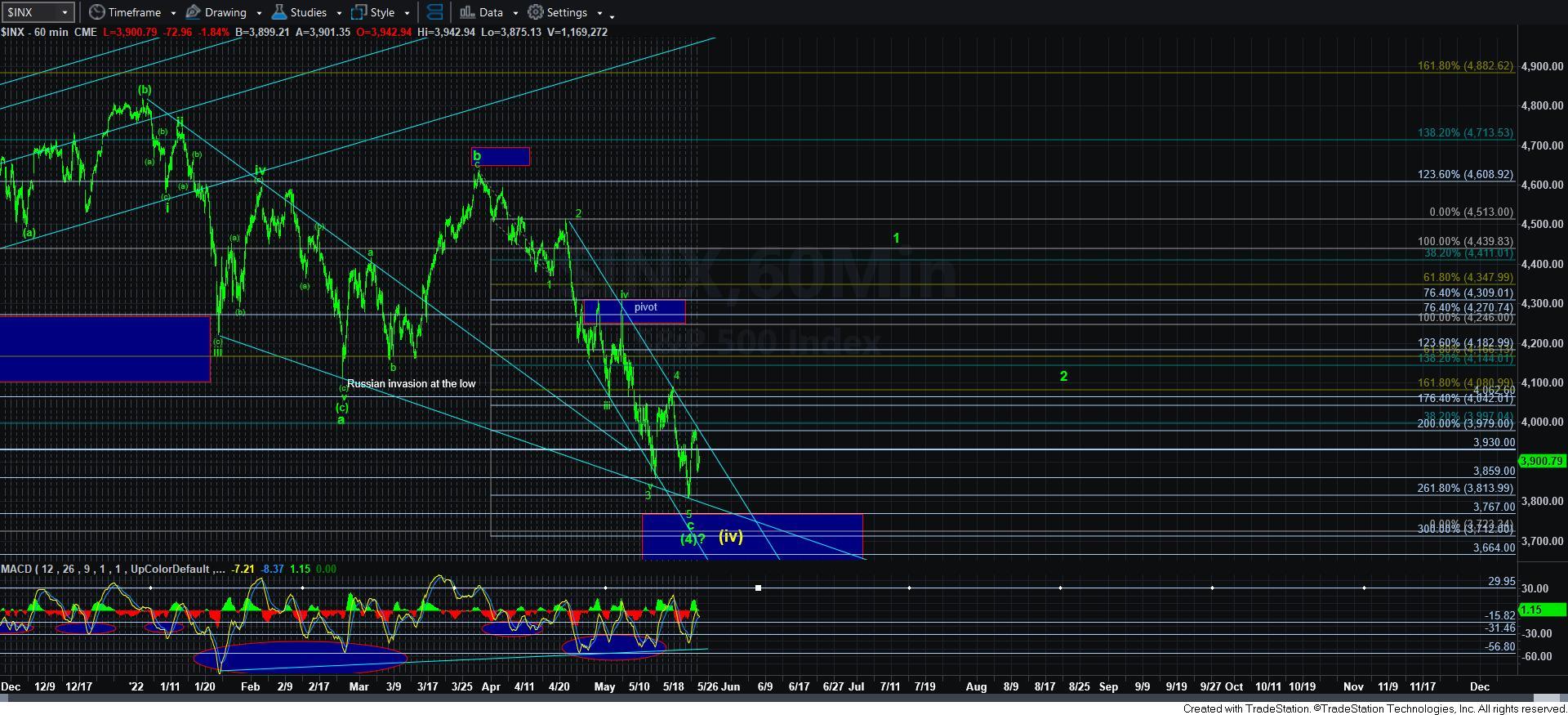 60minSPX