Bullish Case Being Strongly Tested
Today, the market broke below the upper end of the micro upper support level, and held support at the bottom of that support region at 2005SPX. However, as my writing of this update, we do not have a clearly impulsive structure off that low to suggest that a solid bottom has been struck. While we may be developing as a leading diagonal off that low, right now, we have just as high a probability to drop down to the 1995SPX support level next.
Clearly, the preferred path to the bullish count has not been chosen by the market, which makes me question the overall bullish potential to complete 5 waves up. Yet, the market still remains over primary support, and has not invalidated the bullish count. 1995SPX is support below, with 1975SPX important support below that. And, it still takes a break down below 1963SPX to invalidate the bullish count as I have it represented on the chart, which then opens the door down to the 1860SPX region for a (b) wave.
For now, I am going to remain very cautiously optimistic since we have not broken support, but the action of late has clearly made me question the market's intention. And, with the Fed announcement tomorrow, I don't have to note how important the price action will be. We need to take out this week's high to put the bulls back in charge.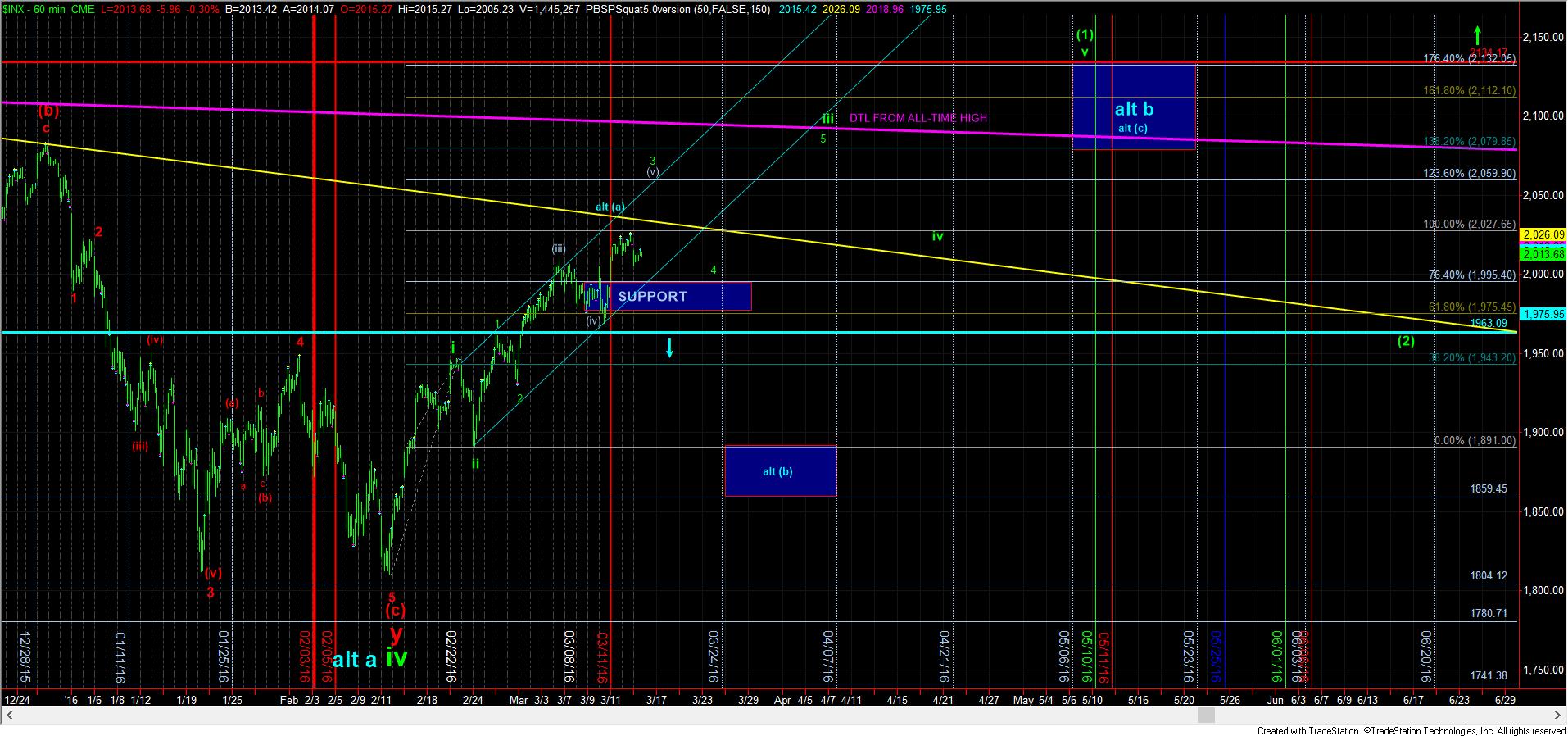 1turnchart