Bull/Bear Battle Rages On
Last week, over this past weekend, and all day yesterday I have warned that this region will be where the bulls and bears battle it out to determine if the larger degree wave IV of primary wave 3 has confirmed as completed. And, today, they have continued to battle it out.
Last night, I noted the following:
In summary, I will view tomorrow and Wednesday as very important days which will determine if the 5 waves down will complete or not or if the SPX will pullback in a minor 4th wave and followed by a 5th wave higher to complete 5 waves off the 2020SPX low. Such a 5 wave structure would be a more bullish indication to me. But, remember, any break down now below 2020SPX is a bearish indication to me.
And, as of today, I still view the next day or so as very important. Today, the market pushed higher to the next resistance region. And, at this point in time, any major bearish pattern should be pointing us lower into tomorrow, and taking us towards the 1990SPX region. I would still view the potential for a larger degree expanding ending diagonal to take us down to the 1990SPX region in red wave I down, which is a slight modification of the prior red count. While I would rarely maintain such a pattern, since expanding diagonals are so rare, this one is actually a textbook one, so I have to still consider it as long as we remain below 2067SPX.
But, as you can see on the 5 minute chart, the region which acted as resistance yesterday has now turned to support in the bullish potential within the market. The bears will have to break down below this region to take back control from the bulls. And, until I see a solid break of 2020SPX, the bulls have opened the door to the 2175SPX region. IF the bulls are able to strongly take out 2067SPX tomorrow, then that is what I will have to view as playing out, and will be moving support up if we do break 2067SPX to the upside.
Ultimately, we have a bull/bear battle raging on between the 2020-2067SPX zone. The manner in which the market next breaks should be indicating who the victor will be for the time being.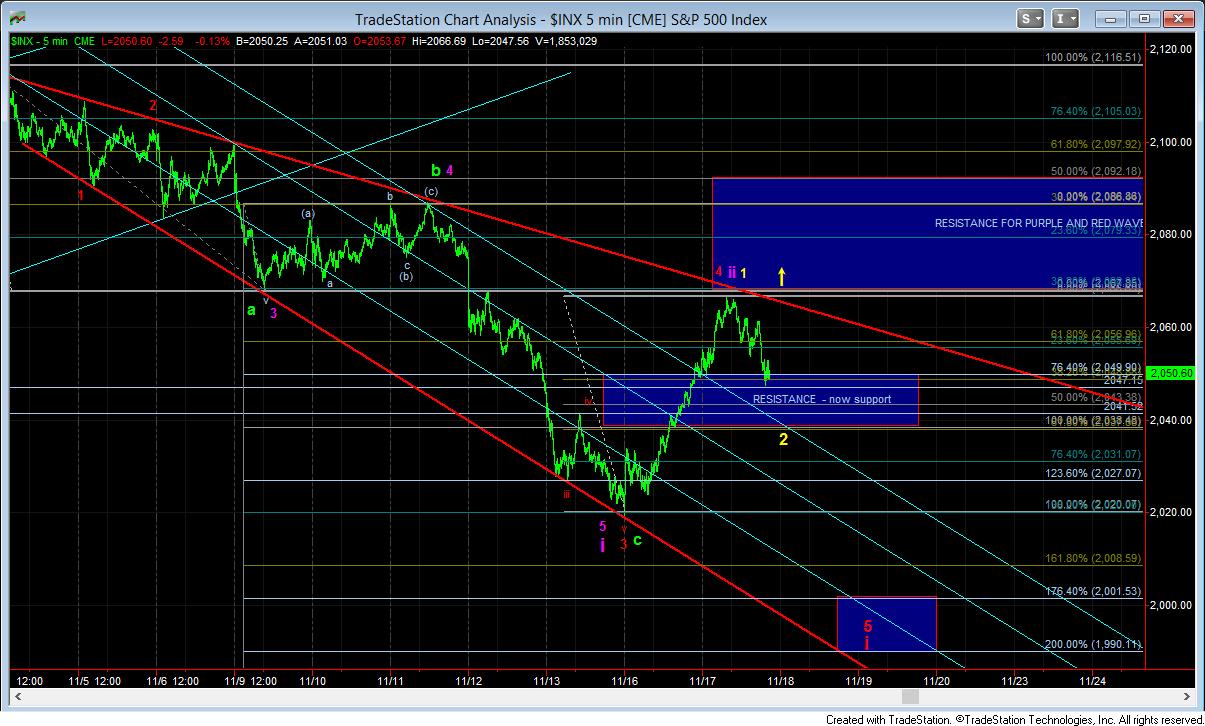 5minSPX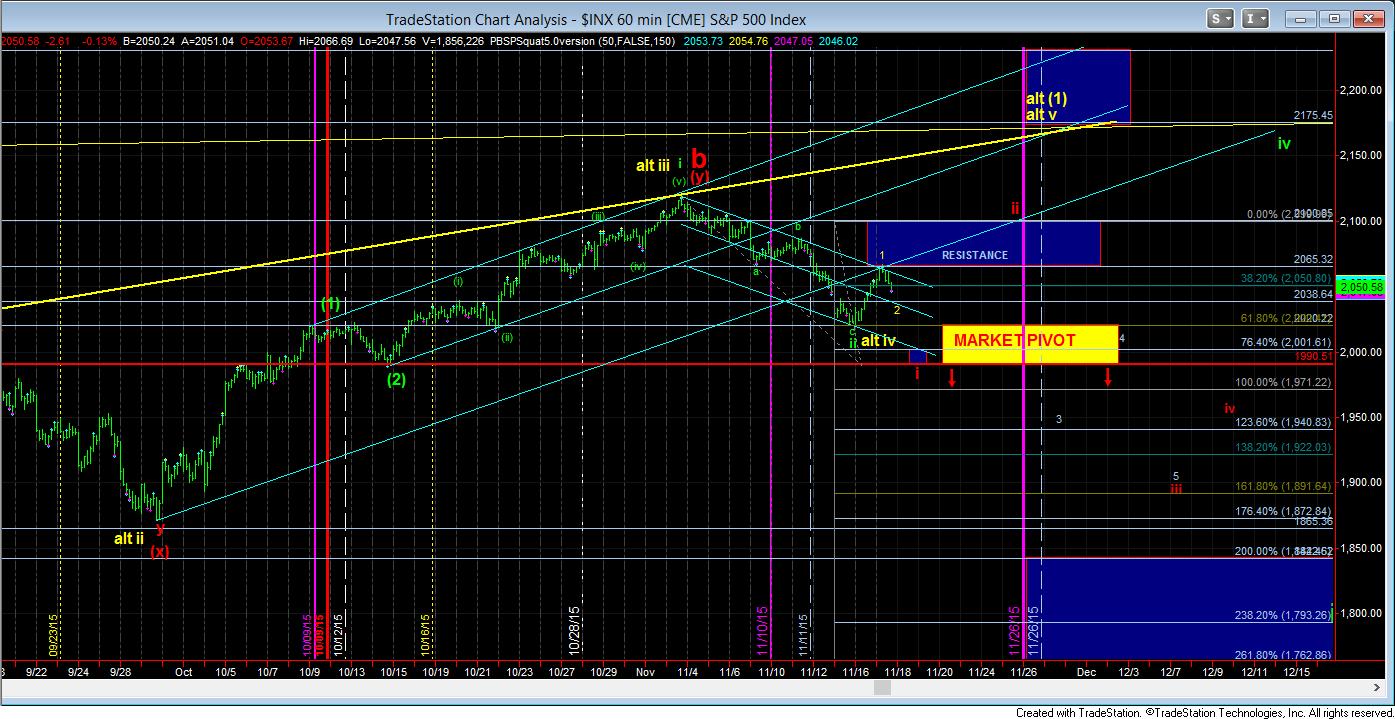 1turnchart