Broken Record - Market Analysis for Jun 2nd, 2020
I am not sure how many more days I can go on citing the same perspective. But, unfortunately, I do not have any further guidance in the SPX beyond what I have been stating for the last 3-4 trading days.
When the market does not decline when it has a potential topping set up in place and when it has ample excuse to do so, we need to maintain an open mind that its true intention is to continue higher to our upper targets sooner rather than later.
But, based upon the structure, my perspective must remain the same. As long as the market remains below the 3080SPX region, then I have to maintain the blue count as my primary count, with an expectation for a larger degree pullback about to take hold.
However, if the market is unable to break down in the coming days, and, instead, breaks out over 3085, then I will have to adjust my thinking and make what is now the green alternative count my primary count, and I will make the blue count my alternative count, with the potential that wave [3] tops at the 1.618 extension of waves [1] and [2] in the 3170SPX region.
Overall, my general perspective remains the same. I still think we have higher levels to strike before a larger degree top is stuck. But, once we do complete wave [i] off the March lows, I think we will likely be entering a difficult trading environment for the rest of the summer as wave [ii] provides us with a corrective pullback in the coming months.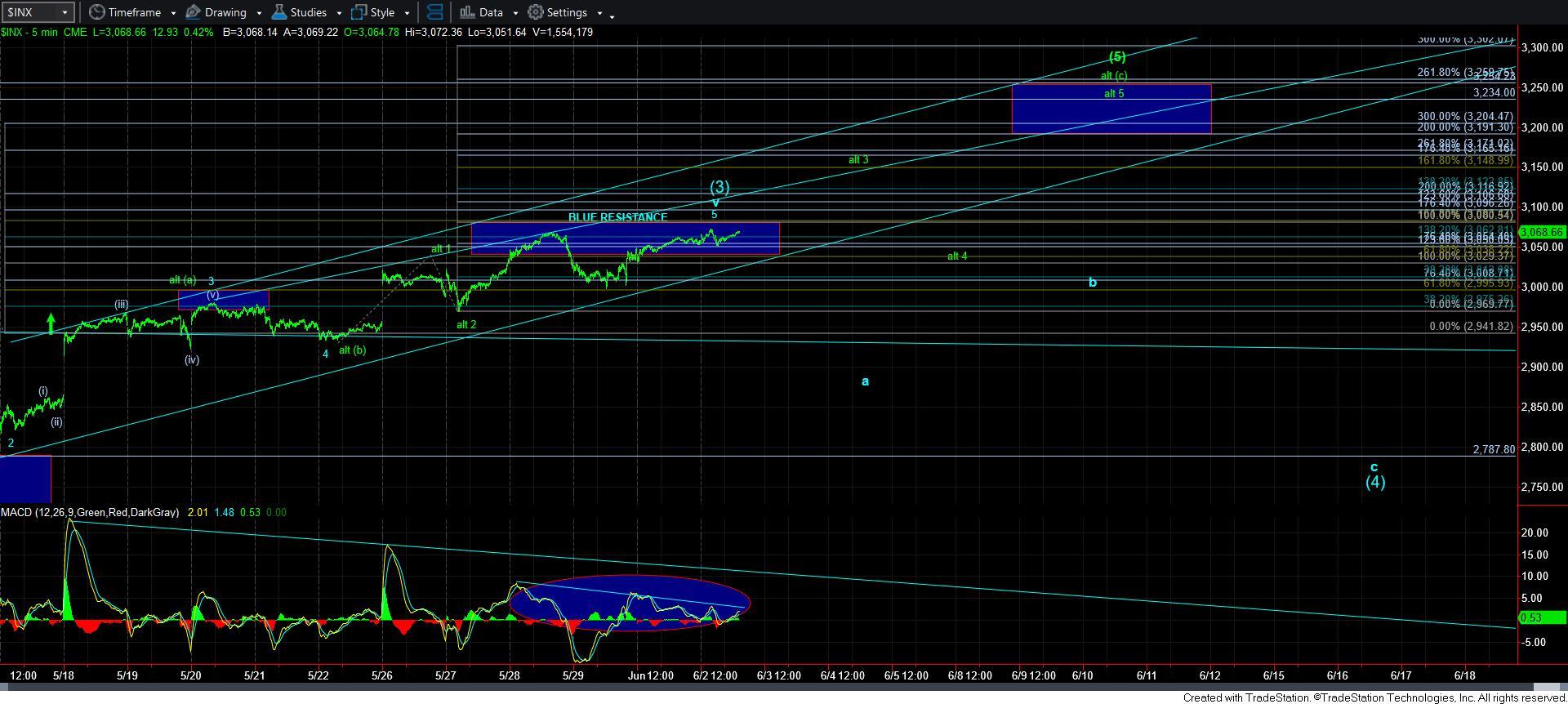 5minMicro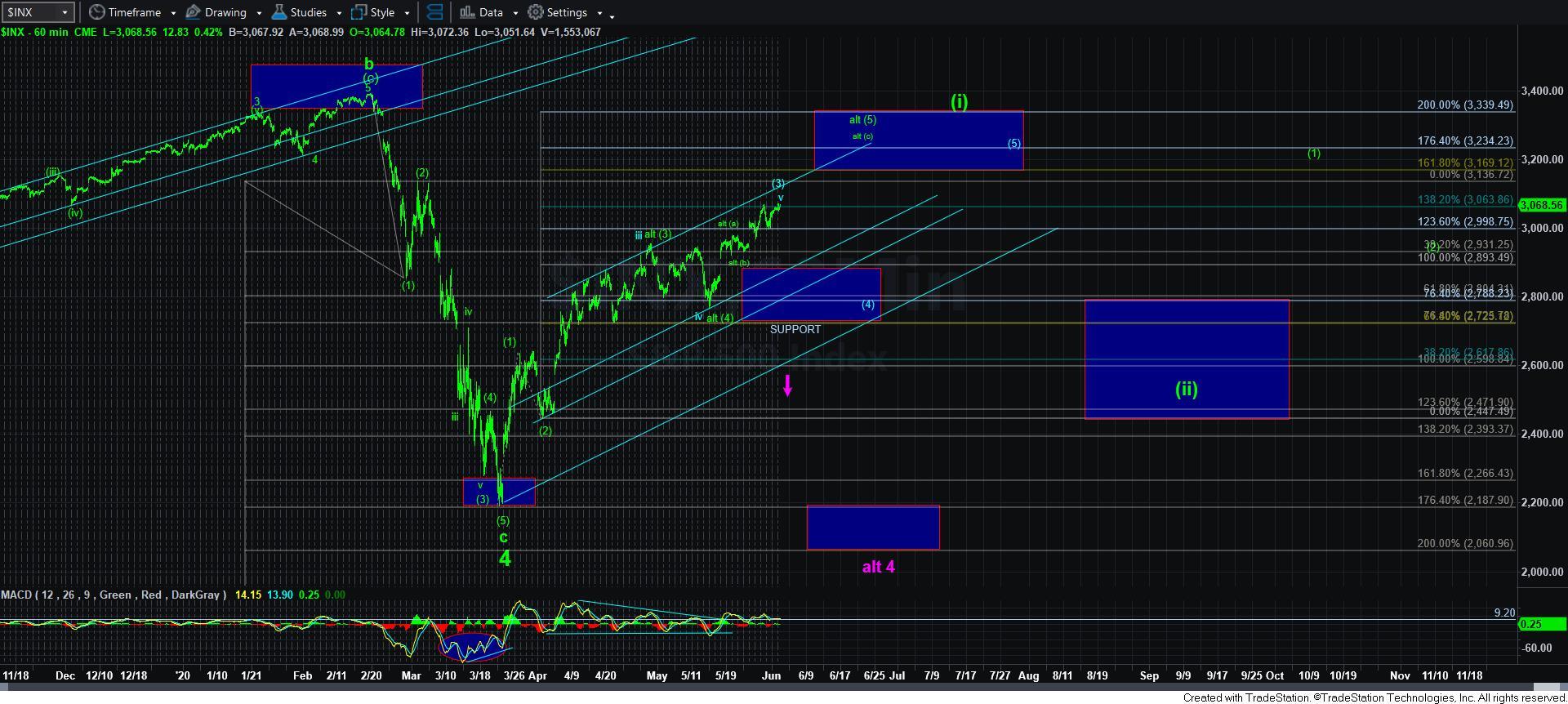 60minSPX