Breakout Set Up Developing
With the market rallying back up to the highs today, we can view that rally as wave i of [5] of [iii], as shown on the 5-minute SPX chart. While the pullback from that high came down a bit deeper than I would prefer, we do have a valid potential i-ii set up in place.
Now, in order to trigger the next rally to the 4860+ region, I am looking for a 5-wave rally off the lows to provide us with wave [i] of iii of [5] of [iii]. You can see that on the 5-minute ES chart attached. I have also added the pivot box as well.
What we are now looking for is a 5-wave rally back towards the pivot box to complete wave [i], a corrective pullback in wave [ii], thereafter followed by a break out over the high of wave [i]. That will trigger the heart of the wave iii we have been awaiting which should be pointing us over 4860SPX just in that wave iii. Ultimately, the current projection is suggesting we can attack the 4900SPX region, but I do not have a high probability projection suggesting we exceed it at this time. Of course, we can always see extensions in wave iii to take us there. But, as it stands right now, the standard target suggests we may fall just short of 4900SPX on the next rally.
Of course, if we were to break down below yesterday's pullback low, that would suggest this is an ongoing wave [4], albeit a bit larger than I would normally expect, which is why it is only an alternative at this time. Support remains in the 4710-21SPX region.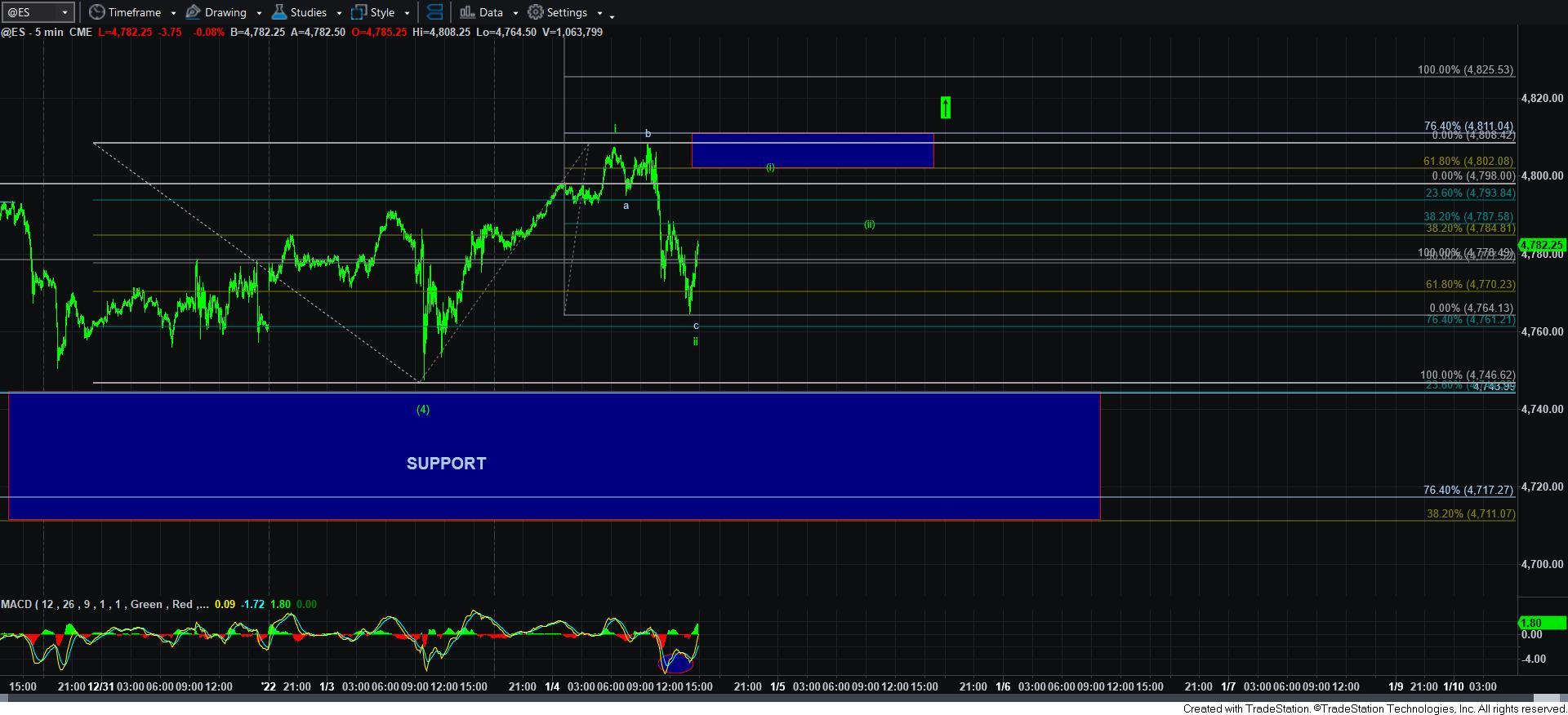 5minES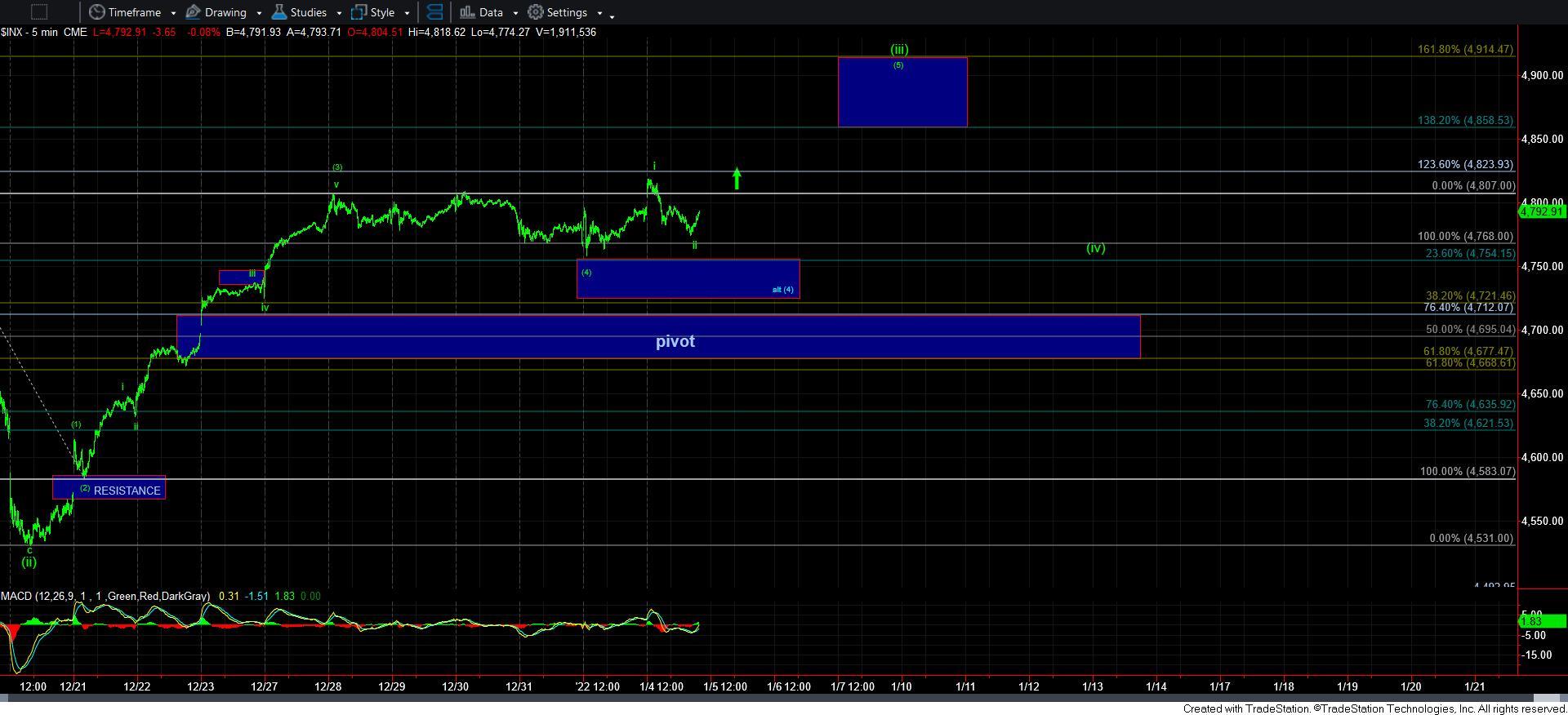 5minSPX
60minSPX