As we held support yesterday, we have rallied quite nicely off support, which has now provided us with an immediate break out set up.
As you can see from the attached ES chart, we have a i-ii, [i][ii], [1][2] micro structure in place for a break out in wave 3. In its simplest terms, should we break out over today's high, then we can easily trigger the heart of wave 3, which is still pointing us to the 4165SPX region.
Alternatively, if the market cannot break out quite soon over today's high, then my most likely alternative is presented in blue on the 5-minute SPX chart. This suggests that today's high was actually the top to wave i of 3 within a leading diagonal, and that we have begun a wave ii pullback, and 3790SPX is still the ideal support for that pullback.
While the market is still trying to set up the next break out move towards 4165SPX, we still need to break out over today's high, and continue strongly through the micro pivot on the 5-minute chart. Should that happen in the coming days, it will be a strong indication that we are heading to the 4165SPX region for wave 3 of [3]. Ultimately, I think it is only a matter of time.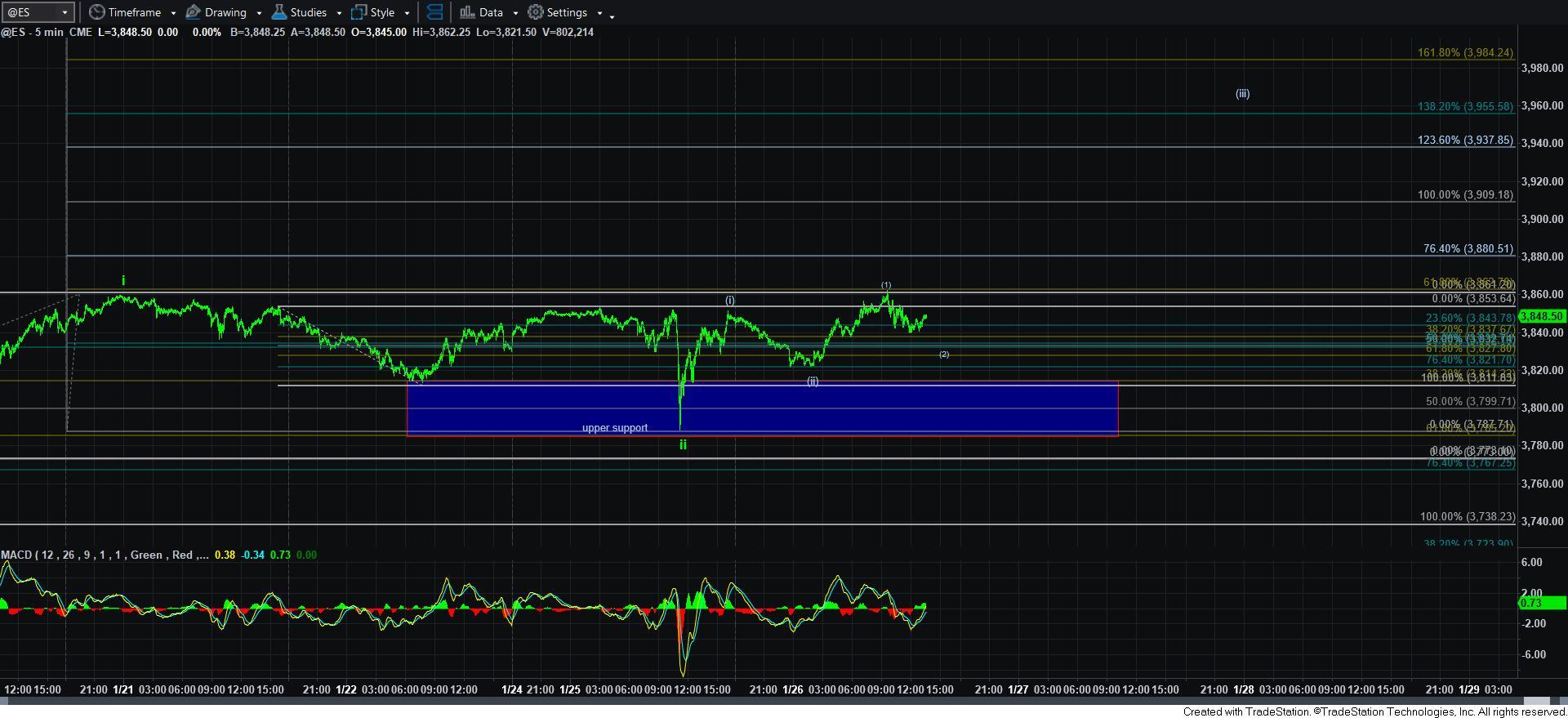 5minES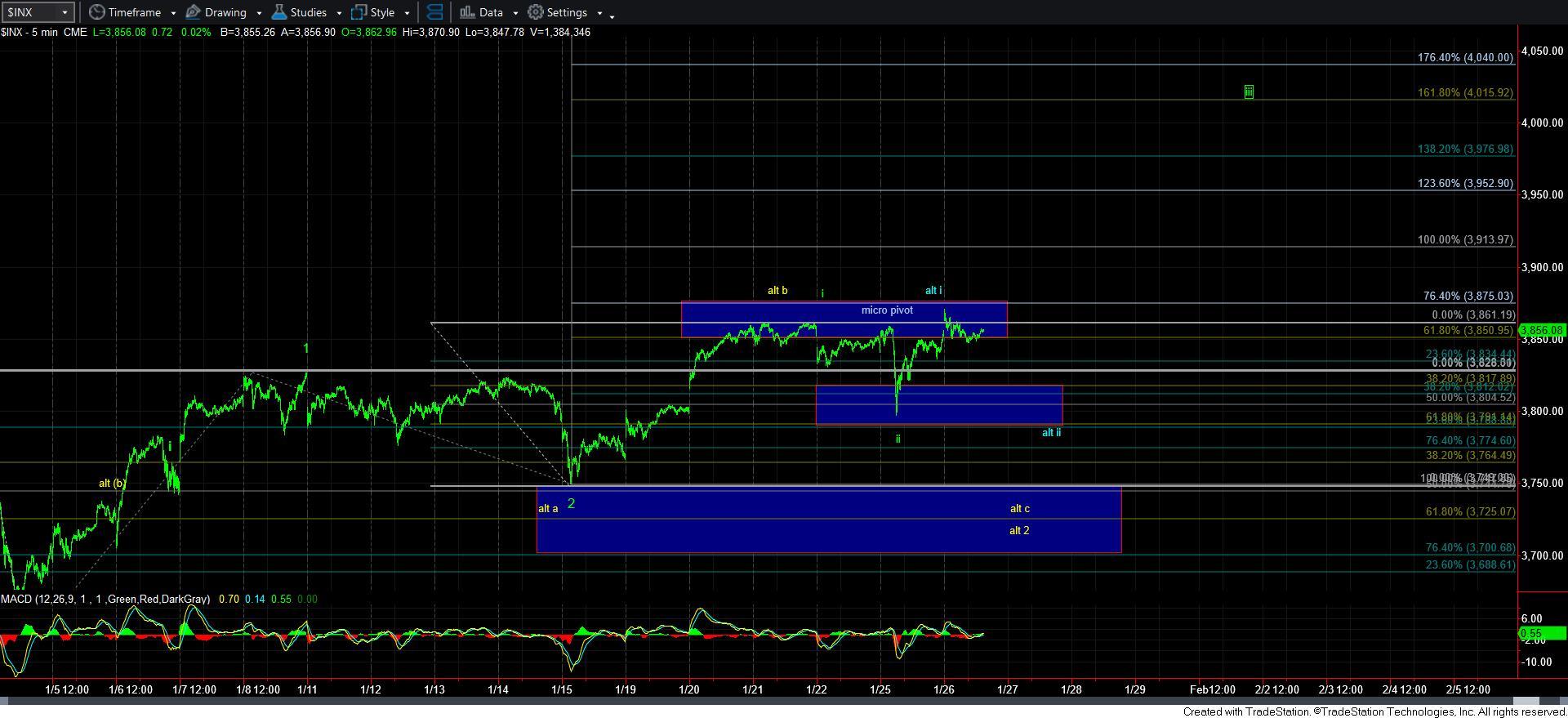 5minSPX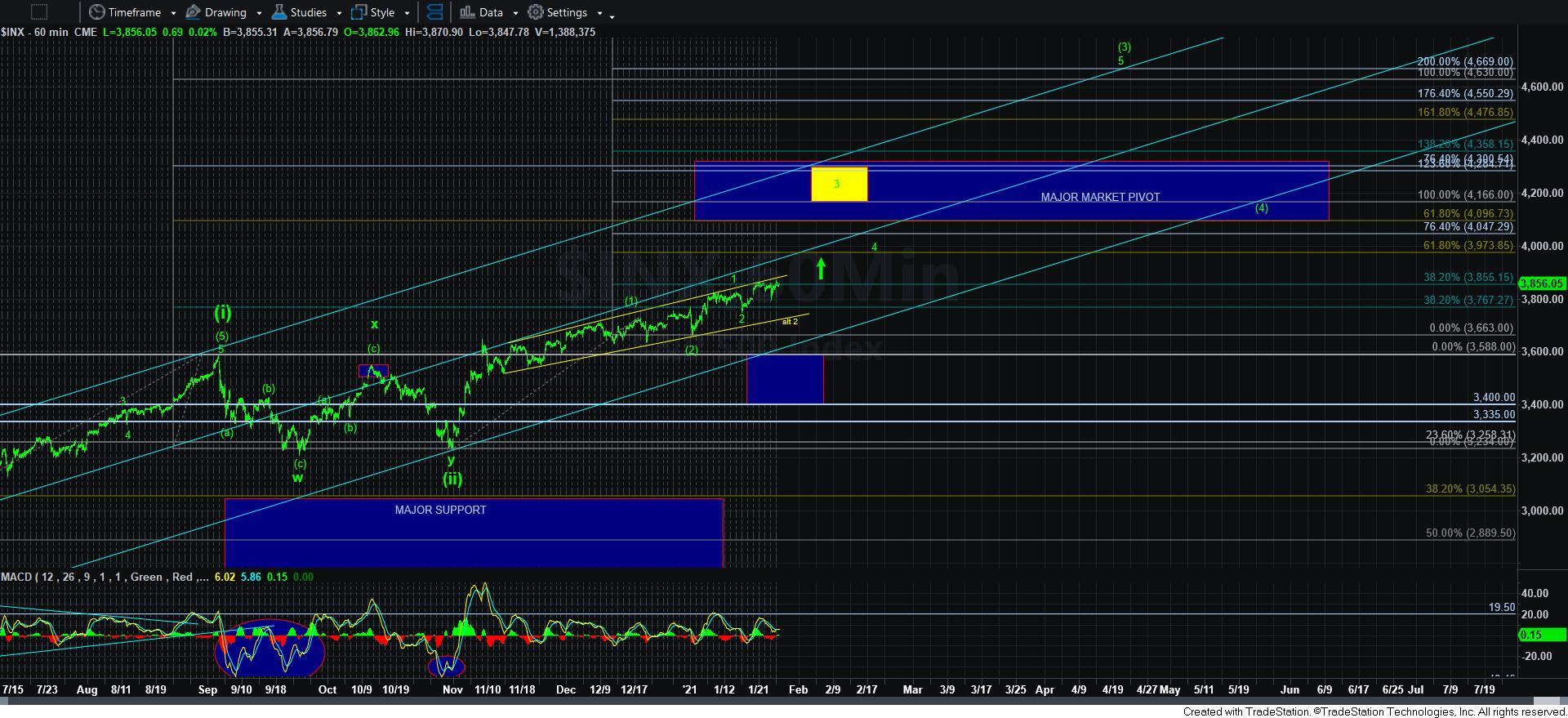 60minSPX