With a heavy heart I have to report that the ideal impulsive structure we were tracking in the SPX has just about been taken off the table. While we still have the "potential" for it to still play out in the IWM, the relevant pattern in the ES would be a leading diagonal. And, I really despise trading diagonals.
This brings me to the second potential that we are watching in the ES, and that is the larger degree ending diagonal. In this count, we are dropping in a b-wave of wave 3. As long as we remain over the 2028ES level – which is the .618 retracement of the a-wave of 3 – then I can still maintain a strong bullish bias in this market. The only issue with this count is that it will not likely take us to the 2500 region, but would likely top out in the 2300 region.
And, the 3rd alternative we must consider due to the size of this pullback is a potential (1)(2) i-ii set up, which Garrett and Zac have really liked. But, in truth, this is quite a deep wave ii under that count. However, should the market rally through the 2150 region over the next two weeks, this will then become the operative count, and we are likely back on track for 2500.
So, unfortunately, with the break of the ideal pattern, it has still left us wanting for a solid impulsive pattern, which would have made it much easier to trade. For now, we still have to have a little more patience to let the market tell us which of the bullish pattern on the table will be the operative one to follow over the next 3-6 months. And, as I said, I really cannot entertain any bearish case until we take out the 2028ES level, with follow through below 2020ES, which is not what I am expecting at this point in time.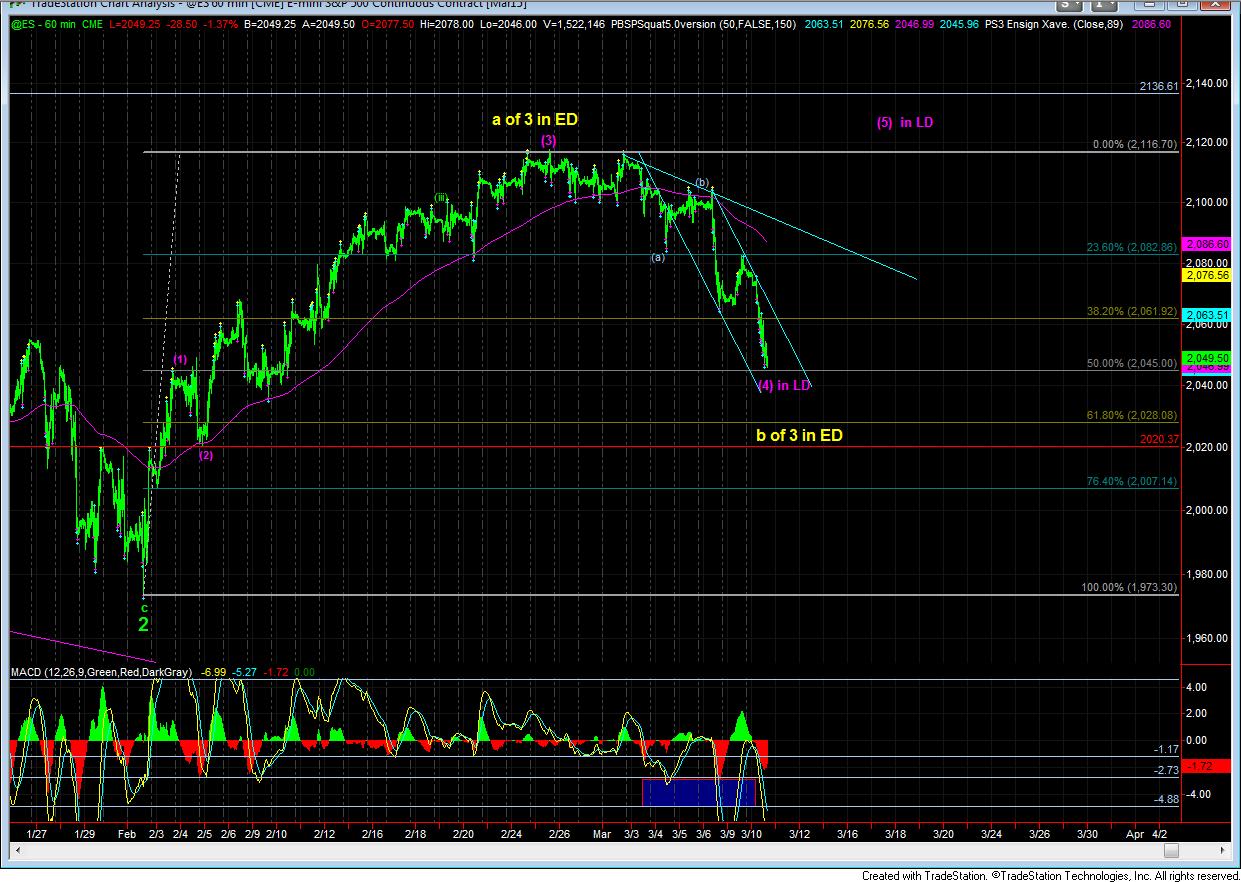 60minES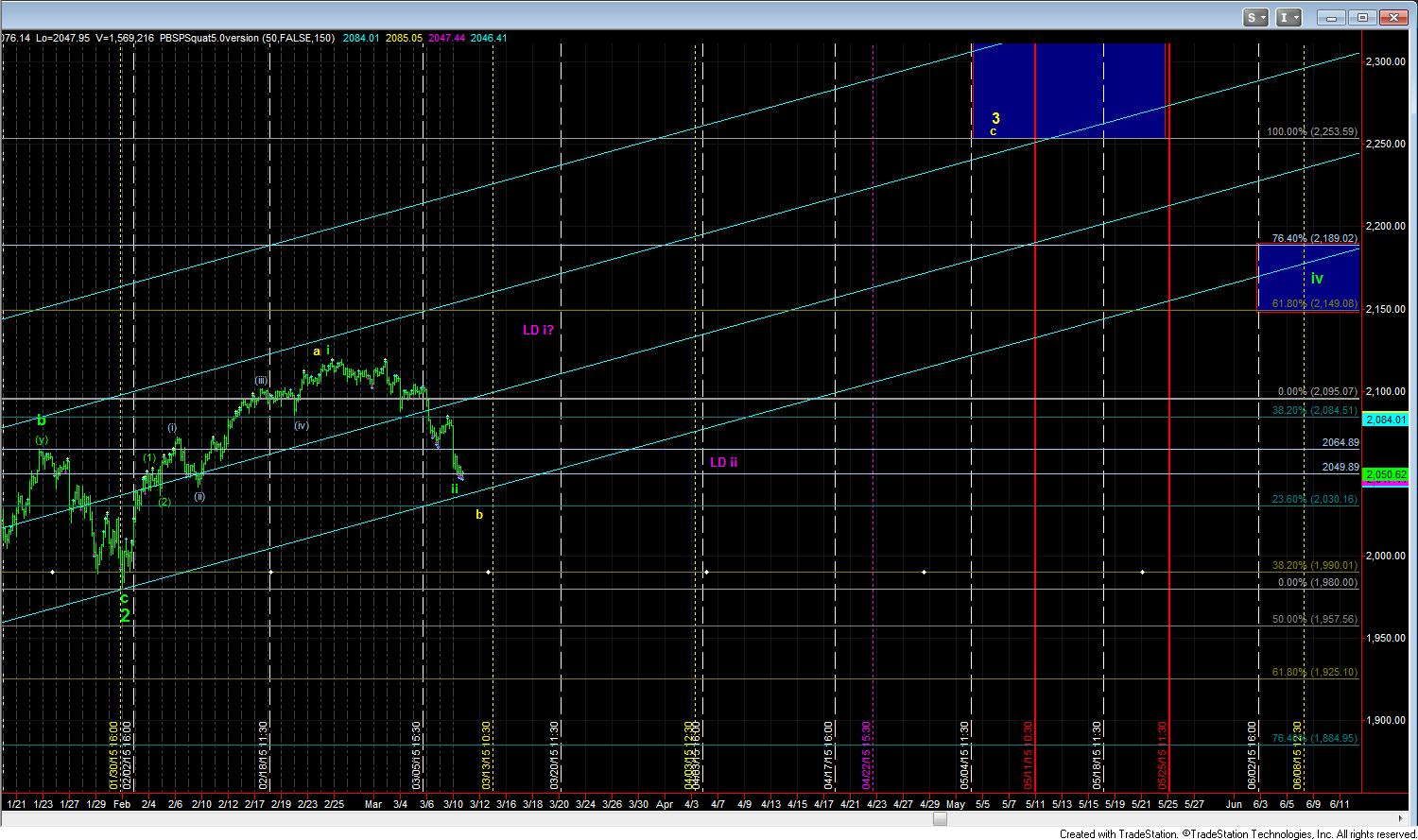 BaseCase - TurnChart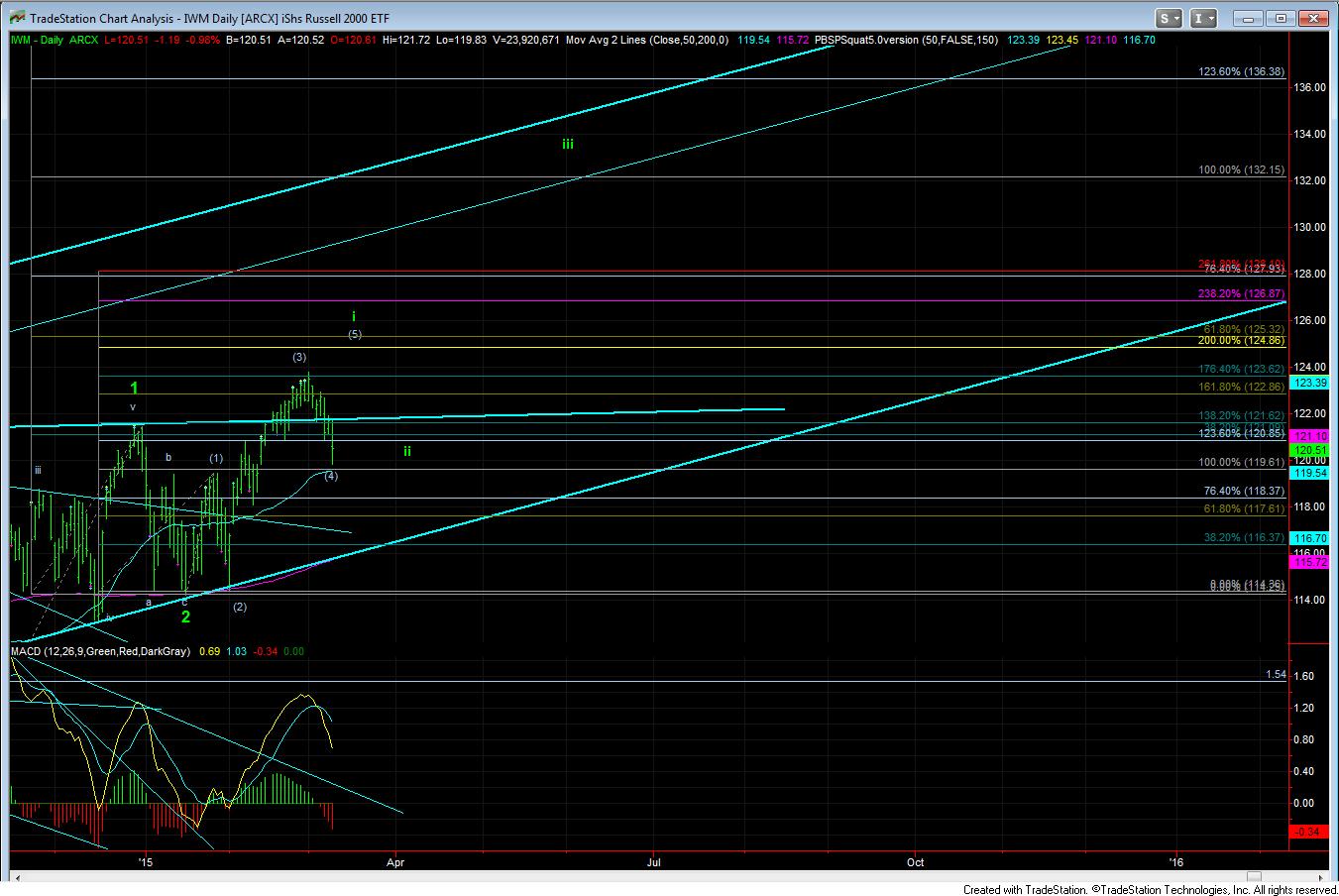 BaseCase - IWM