Bounce In Progress - Market Analysis for Jul 31st, 2018
The analysis last night suggested that we have enough waves in place to consider the (a) wave of this pullback as completed. Therefore, the next step was the expectation of a (b) wave bounce. That seems to be what we experienced today.
However, while we do have the minimal number of waves in place for this (b) wave already, the IWM suggests that this could extend further into tomorrow.
The next drop we experience in the equity market can complete an (a)(b)(c) decline for all of the b-wave of wave (iii) in the SPX and all of the yellow wave (ii) in IWM. However, this really happened quite quickly, and almost in too straight forward a decline. So, it makes me wonder if we will either see an upside surprise, or if this is just a bigger (a) wave (after the next c-wave drop) taking shape, with a bigger (b) and (c) yet to come.
For now, I would view the next drop in a 5-wave structure as a buying opportunity, as it could certainly complete this pullback. Should the rally thereafter only take shape in corrective fashion, one can always stop out and buy lower. However, after the next drop we will have the minimum number of waves in place for the market to continue to much higher levels in the coming months.
In the meantime, after the market moves a big higher, I will be looking for a reversal which provides an initial 5 wave structure to suggest that the (c) wave down has begun. But, I don't think that may happen until at least tomorrow.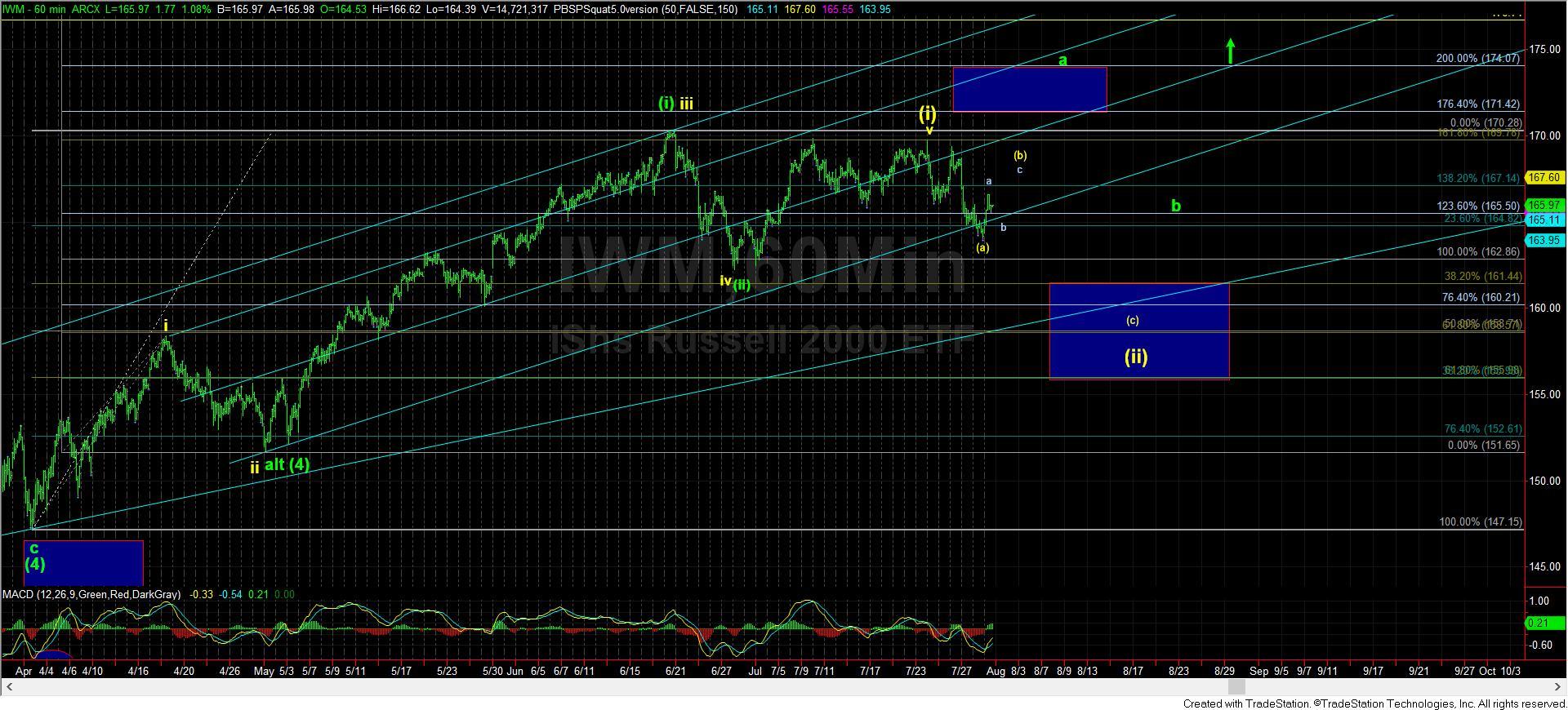 60minIWM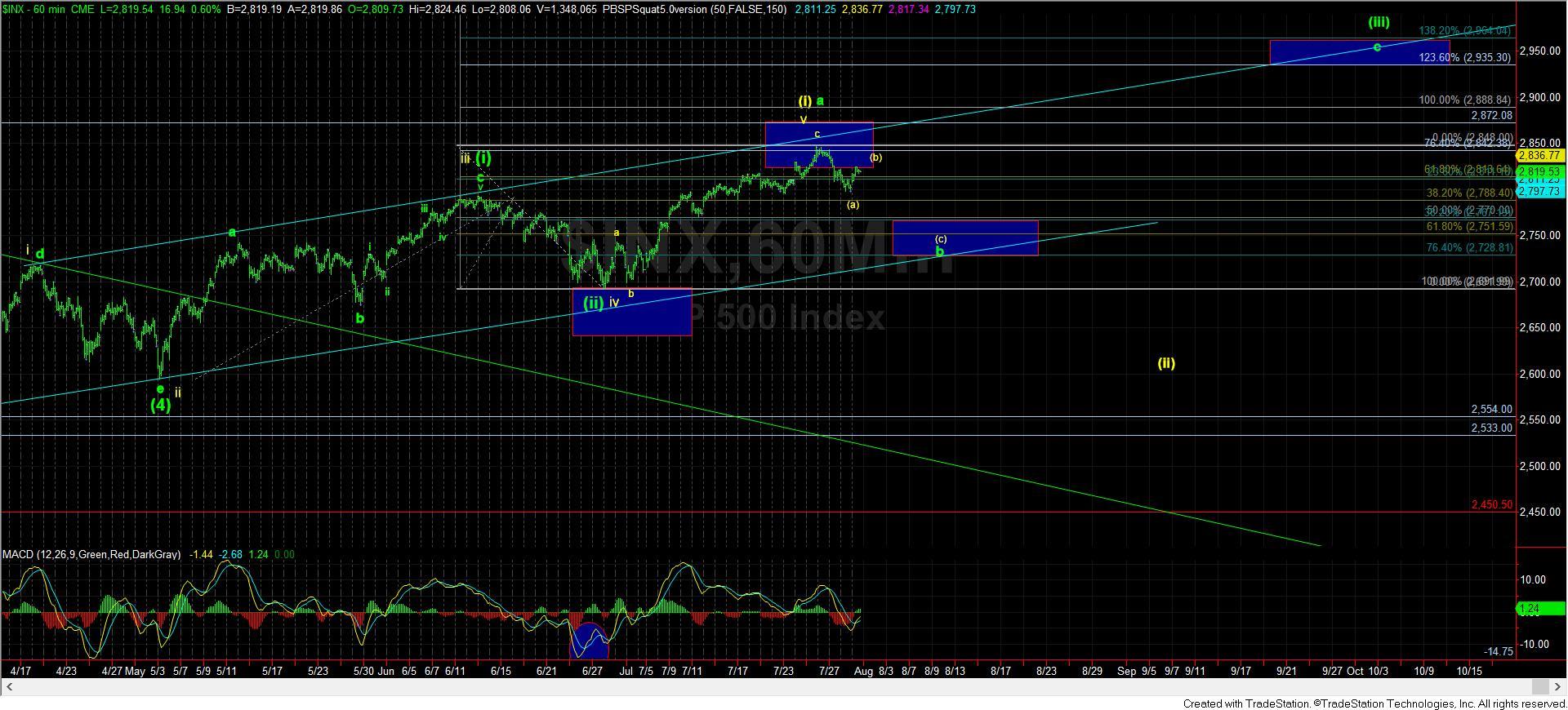 60minSPX