Bottoming (b) Wave - Market Analysis for Jun 4th, 2015
The main point I left you with overnight for the SPX was that "as long as we remain below the 2126, then I am looking for the c-wave down to the lower support region." As of today, we are hovering over that lower support region.
However, please note that I had to modify the targets within that support region a bit. Since the (c) wave rally only struck the .764 extension, rather than the 1.00 extension at 2126, I had to lower the targets. The main target on the SPX is the a=c at 2086, with the extended target as low as 2072 (c=a*1.382).
From the larger perspective, I am still looking for at least one more rally leg up to the 2150 region, as long as we maintain the upper support region. A break down below the upper support region would be a strong indication to me that we are in the larger degree 4th wave down to 1800SPX, with a break of 120 in the IWM confirming that.
I know that this action has been quite difficult for most. I also know that we are trying to feel our way around a topping process in the market. We have dealt with much whipsaw in 2015, and I do not want to step into a situation where we are shorting aggressively only to be whipsawed yet again. So, I will allow the market to tell me when the upside has completed, so that we can more confidently begin to trade for the1800 target. Until that time, I believe the market has unfinished business on the upside, and will become more bearish when either we have struck our upside targets, or have broken support.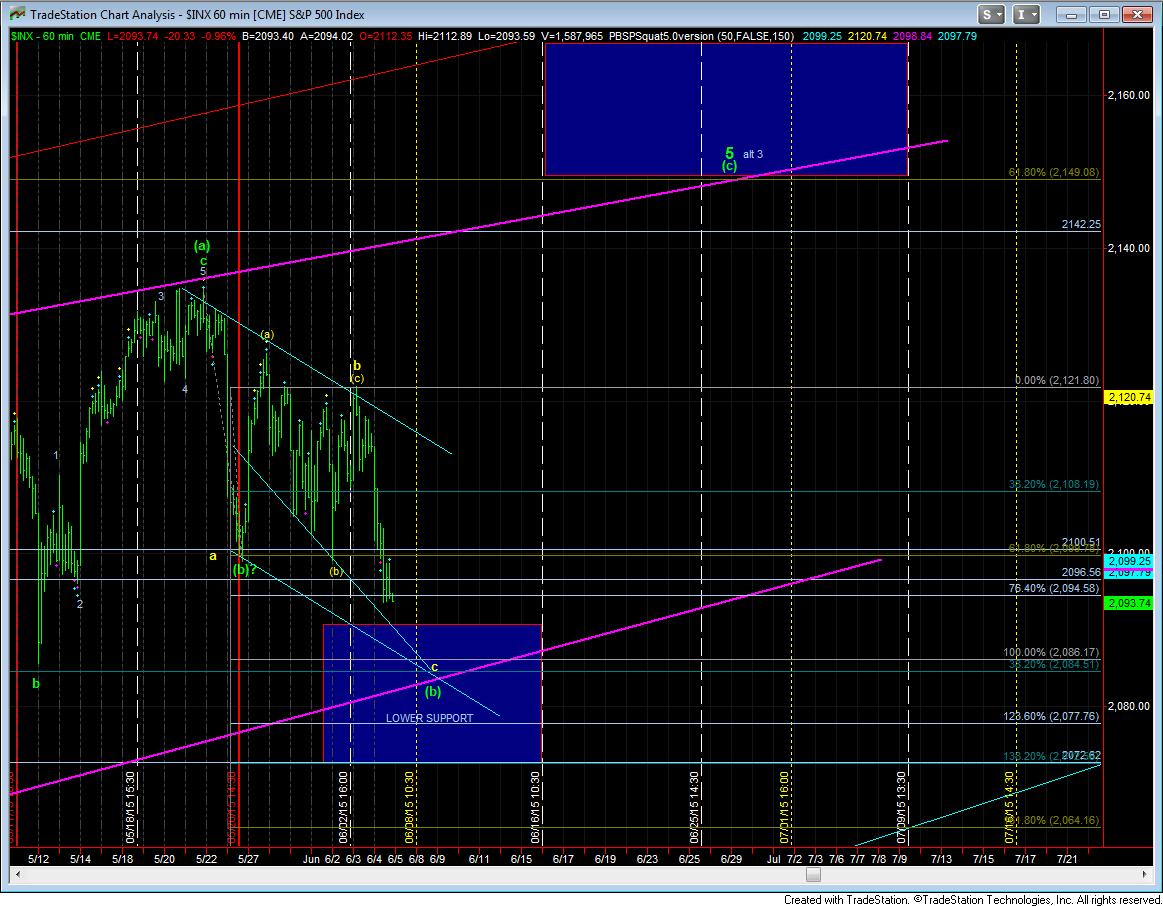 1TurnChart