Bottom Can Be Fast and Furious
We have been tracking an ending diagonal c-wave for quite some time. And, as of today, we have the minimal number of waves in place to consider it complete, but that does not necessarily mean it is. These diagonals, like triangles, can and do go on well beyond their minimal wave structures. So, we need to look for an impulsive structure taking out resistance as our first signal.
For now, I am going to be looking for an impulsive structure that takes out 2115SPX, with follow through over 2135SPX. That should take us through the yellow downtrend channel and provide our first strong signal that this correction is likely over.
Moreover, when a diagonal does complete, the target of the move out of the diagonal is usually where the diagonal begins, and it often happens VERY quickly. That would point us towards the 2180SPX region for wave 1 of the next bullish move.
So, I would rather not jump the gun, as I like to see some minimal confirmation, but the pattern is setting up for a strong break out to the upside once the market decides it has made enough squiggles down to complete this diagonal.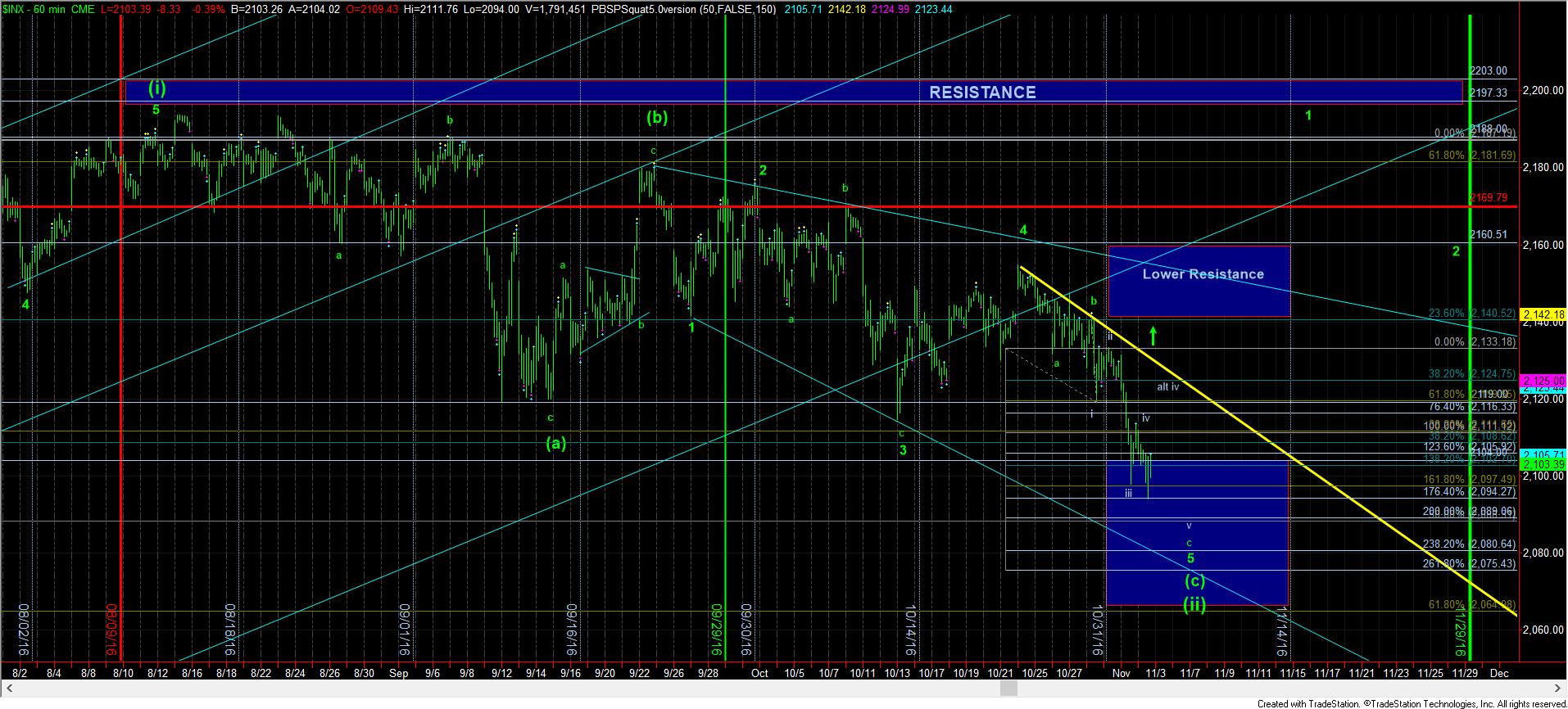 1turnchart