Both Counts Are Still "Alive"
As I noted over the weekend, my primary count is the red count, which makes it more likely that we will break the August lows. As I sent out an IWM chart showing that it has already broken its August lows, it makes it more likely that SPX will as well.
But, as I noted, the triangle is still "alive" until we see a strong break down below 1895SPX. Thus far, we have not seen that. And, technically, the triangle is alive until we actually break the August lows. But, breaking below 1895SPX makes it much less likely than it already is.
As also noted over the weekend, we have now come into the region where I would like to see this wave (iii) of 3 completed. Should we have struck the low already, then the .382 retracement for this wave (iii) would have us targeting the 1938SPX region for wave (iv), with the potential it can rise as high as the .764 extension down at the 1952SPX level.
As long as we remain below the 1938-1952SPX resistance zone, then pressure will remain down to at least the 1860-1874SPX region to complete wave 3 down. However, should the market be able to overcome that resistance, and then move through the 1965SPX level, it opens the door in a big way to the triangle count. But, until such time, I will continue to look lower to complete this c-wave for wave iv of primary wave 3.
And, if I may reiterate what I said over the weekend, until resistance is taken out, it is safer to be shorting the moves up into resistance, than to be playing the long side, since we are still technically in the heart of a 3rd wave down (even though we have enough waves in place to consider all of (iii) completed), and it can still extend much lower. Caution on the long side is still in order.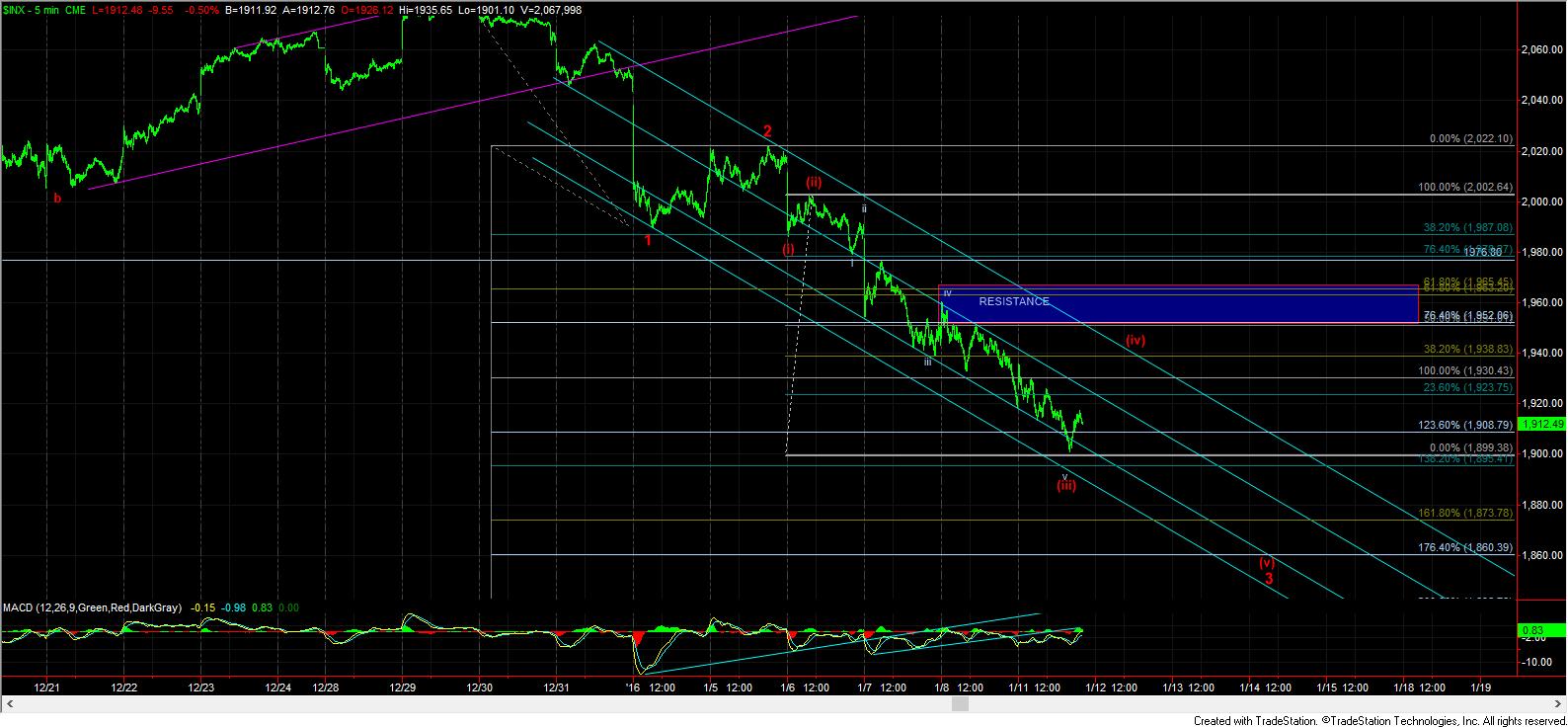 5minSPX
1turnchart