Blue's Gravitational Pull
No matter what the bulls are trying to throw at the market, the blue count continues to exert its gravitational pull on price. But, we have been here before.
Now, I will admit that the Russell index seems to have begun a c-wave down already. Moreover, we now have a 1-2 downside structure in place on the SPX for the potential of the blue c-wave. So, as long as we remain below today's high, pressure will remain down.
Support below is a 1.00 extension within that 1-2 downside structure in the 4091SPX region. Should we strike that level, then 4101-17 SPX will become our resistance to keep pressure down. And, a break down below 4091 makes it highly likely that we are heading down to the blue target box for the c-wave in blue.
Normally, I would place the blue count now as my primary wave count. But, due to the manner in which the market has been moving of late, I am now about 50/50 as to which count will take us to the near term promised land of a blue box target. Clearly, breaking back out over today's high in SPX places the near term bulls back in control.
But, I want everyone to continue to focus on the bigger picture. It is quite likely we are trying to develop a top in the market, as we have been highlighting. Ever since we bottomed in October of 2022, we have had the 4300SPX region in our sites. Do we still have enough in the tank to get there? Well, I think the structure would certainly look best with a higher high, either through the green path or the blue. But, it is not something that I am going to be heavily betting upon.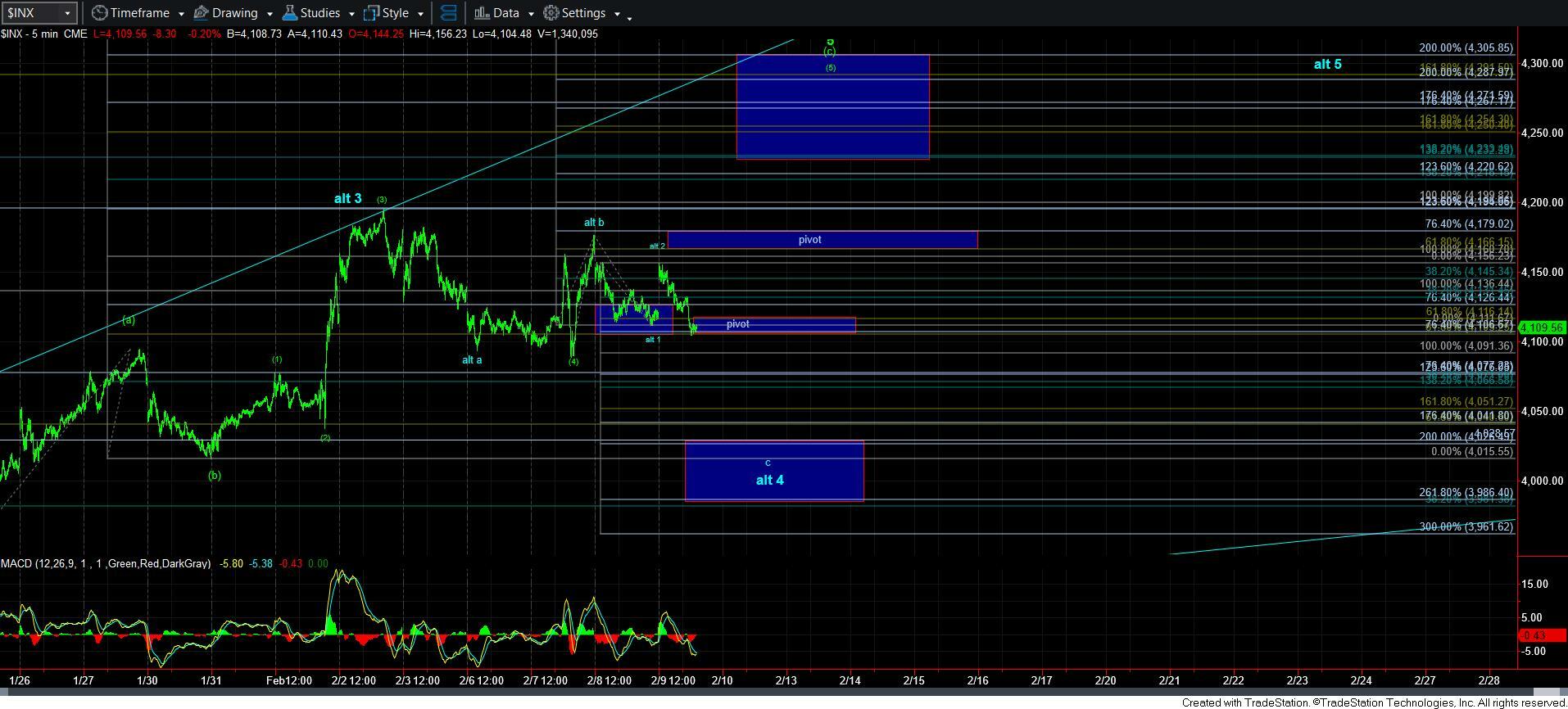 5minSPX
60minSPX