Bigger 2 - Market Analysis for Feb 25th, 2021
Well, since I am not a fan of leading diagonals as a strong trading cue - and I think we saw why today, the depth of this drop today is allowing me to re-set our 1-2 set up, as now shown on the attached 5-minute SPX chart. The current drop today seems best counted as the c-wave of a bigger wave 2. What this means is that we are again going to be on the lookout for a 5-wave rally off support, which I will count as wave i of 3.
So, going back to sounding like a broken record, as long as we hold the 3775-3800SPX support, I am still looking for that break out set up that I continue to outline. And, alternatively, a break of 3775SPX will likely point us to a larger wave [2] in yellow.
But, with the divergences we are developing down here on the 5-minute chart, should we begin a rally, I think we will likely be breaking out in wave 3 as we move into the first week of March, which is still ideally pointing us to the 4300SPX region.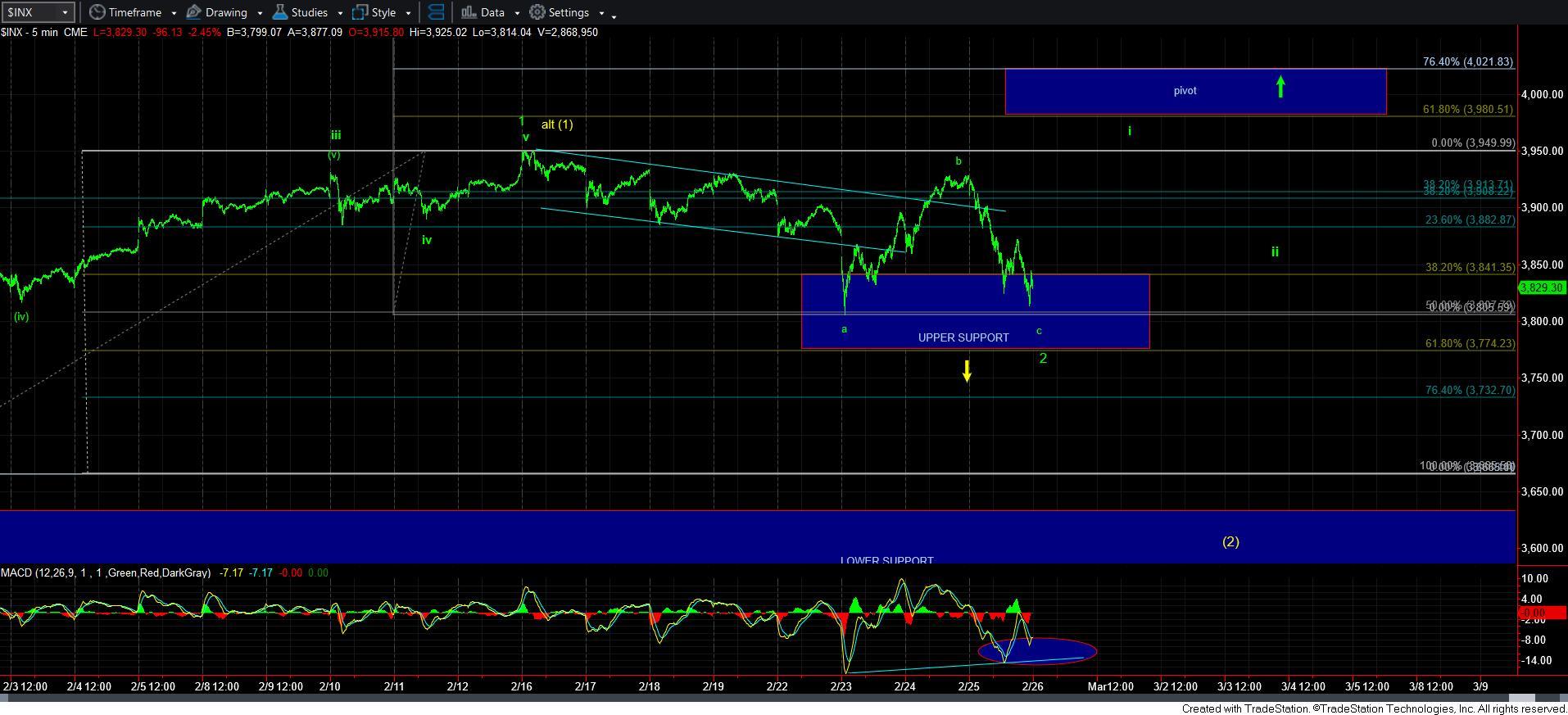 5minSPX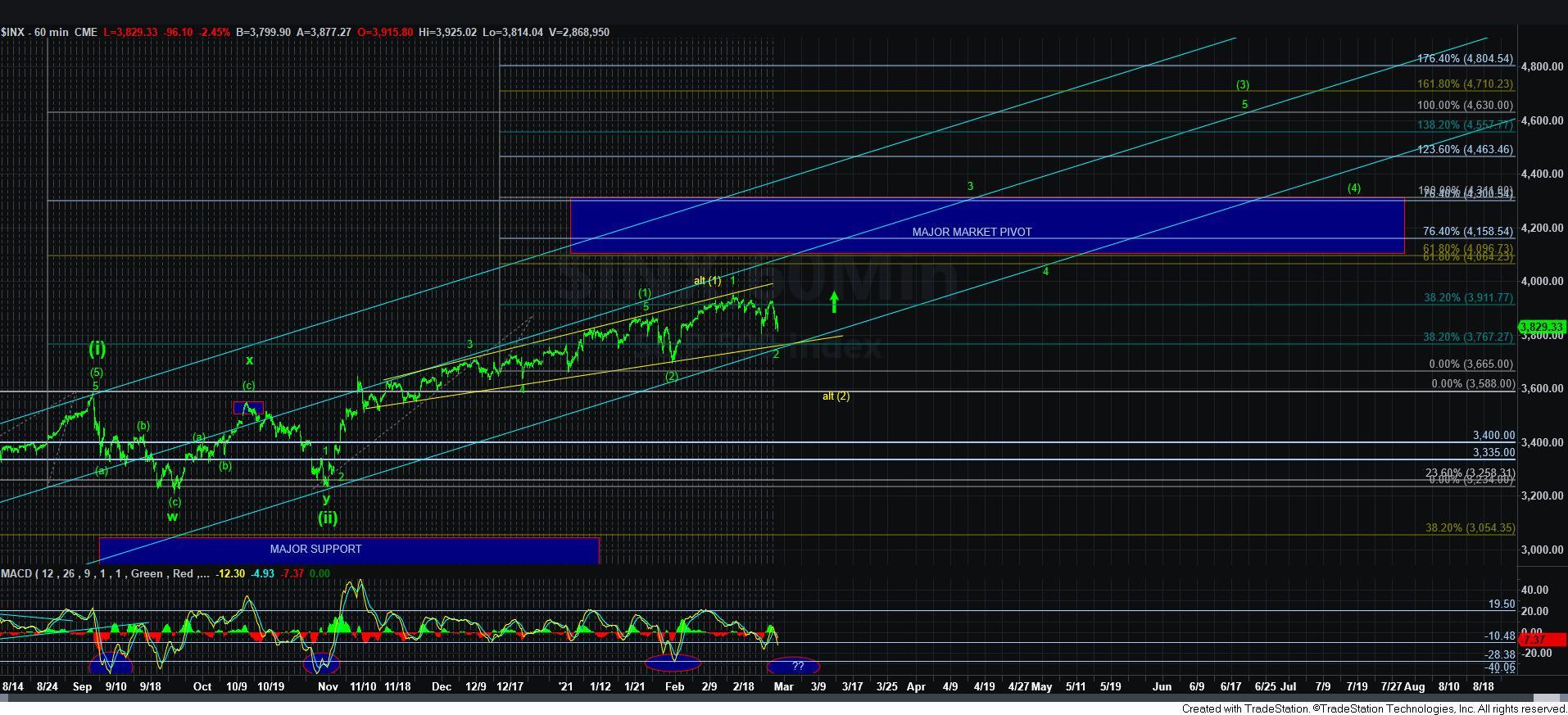 60minSPX