Big Test Coming - Market Analysis for May 18th, 2015
There is not much I am able to add to the weekend update published on Sunday morning, which really says it all right now:
Yet, as long as we remain over upper support, I will be looking for the SPX to next challenge the 2135 region. Should we see that region being struck, upper support is moved to the 2116-2123 region. It is within this region that we will be able to determine if the much more bullish path, as represented in green on the 60 minute chart, is being chosen by the market, or if a much more complex ending diagonal is taking shape, which will contain our upside target below 2165/75 over the next month, as presented in the red count. Again, I want to stress that, should the market continue to break out in the upcoming week towards the 2135 region, a pullback that fails to hold support between 2116-2123 would rule out the more impulsive green count, and have me view us as potentially topping earlier than expected.
As far as the IWM, I really need to see some strong extensions take hold, or else I may be moving into the alternative red count along with the SPX. But, as you can see, I have added the red count as an alternative at this time.
So, the next pullback should be quite telling in the SPX. Depending on how deep the market pulls back, and then how high it rallies, it should go a long way in identifying whether we will see our bigger impulsive rally over 2200, or if we are going to come up short in the ending diagonal. But, I will add that if the market is truly VERY bullish here, we can continue to melt up in this wave 3 of iii of (3) in the green count all the way to the 1.236 extension at 2147SPX. That would be the strongest confirmation to me of the very bullish potential in this market. This would also support the IWM heading to the 130 region for wave (3) of iii in its own right. We have a very interesting week ahead of us folks.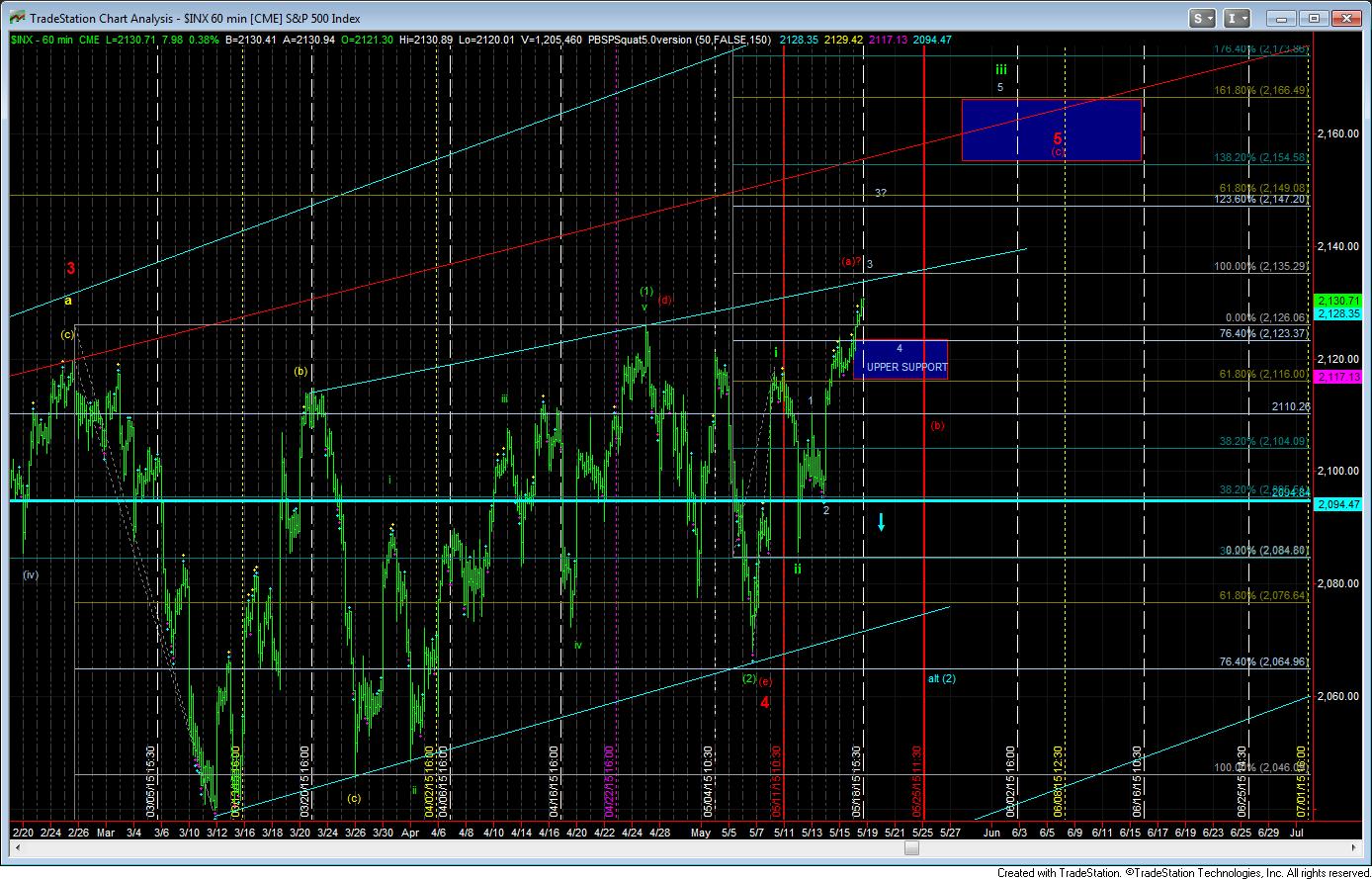 BaseCase - TurnChart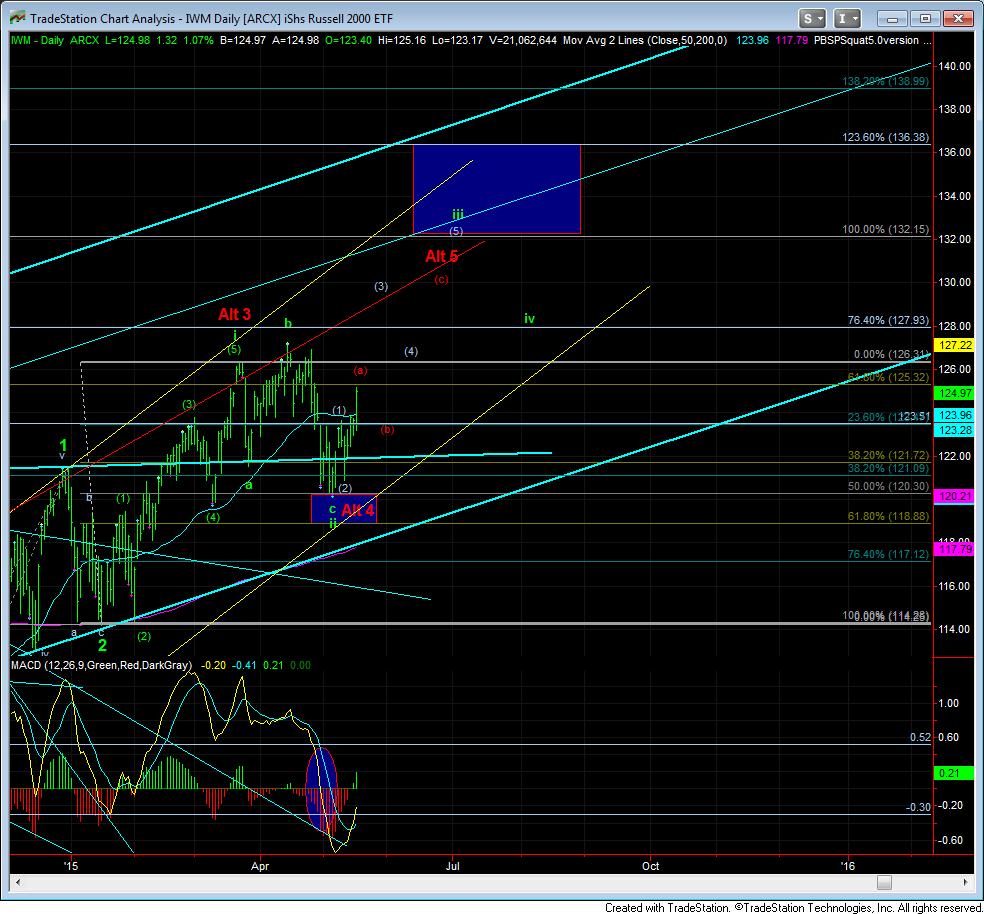 BaseCase - IWM