Better Bullish Set Up On TLT Now
While I was not confident in the prior potential bullish set up in TLT, I would like to note that I think this one has a higher probability of working out. The 5-wave structure off the November low now looks more complete as a wave i, and the pullback looks like a nice a-b-c wave ii.
Therefore, as long as we do not break below 136.31, this set up pointing to 151+ looks more promising now.
Relevant levels of which you should take note clearly include that 136.31 support, 141.13 as the .618 level overhead, and the 143.93 1.00 extension overhead as well. So, should we be able to proceed to the 143.93 region in the coming weeks, then you can raise stops on longs to the 141 region. And, I will look for an entry on the long side (small position) in the coming week on any weakness, with a stop at 136.31.
Any failure at this point will make the green count much more likely in the coming weeks.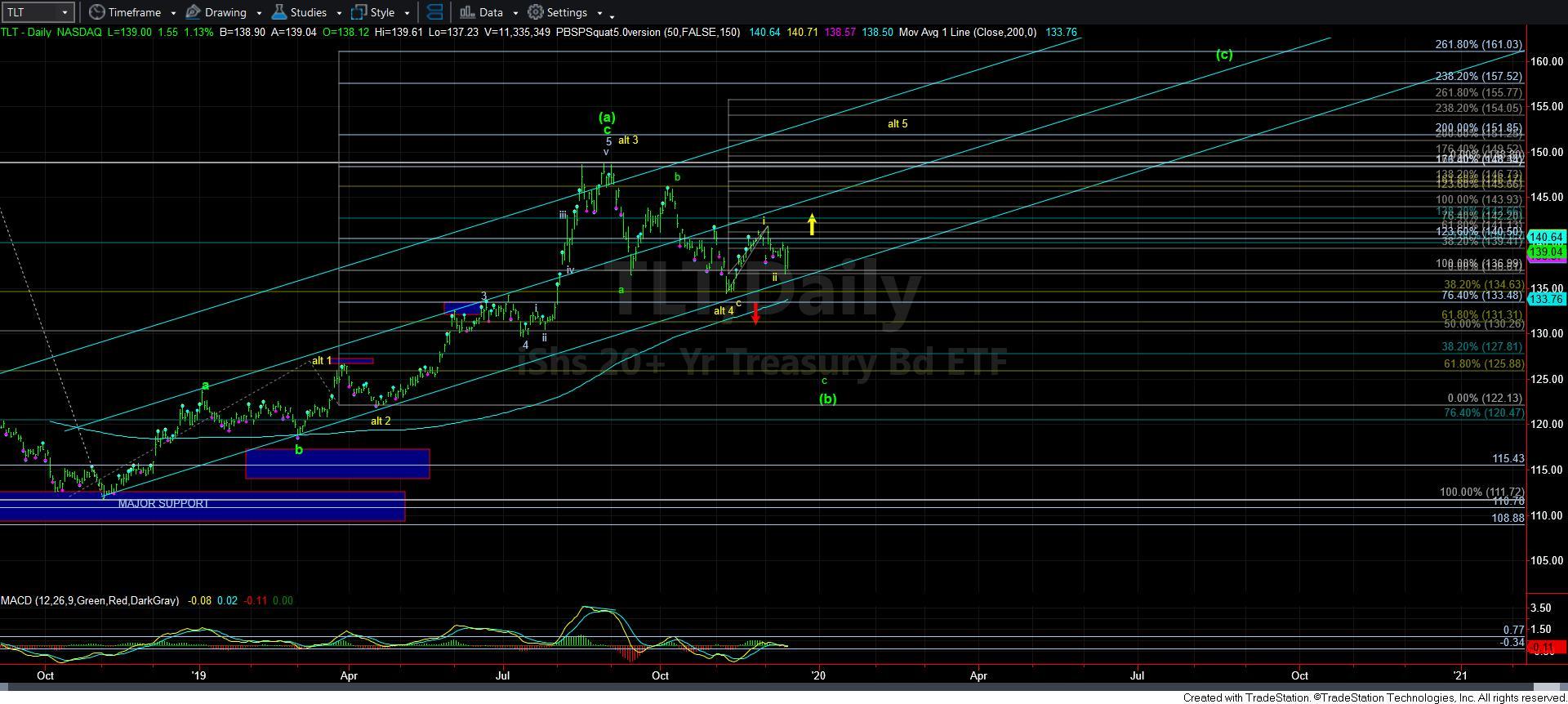 TLT