Behold, a Pullback - Market Analysis for Jan 30th, 2018
With the market topping out between the 1.00 and 1.236 extension as noted last night, we finally have a pullback. And, the level at which this pullback will hold support will be instructive as to how much further we can rally in this structure.
As I noted in the mid-day updates, the standard target for this retracement would be in the 2796SPX region, which is the .382 retracement of this wave iii, as I have it counted on my more bullish wave structure. However, since we have not seen a .382 retracement in quite some time, I am uncertain if the market is going to provide us one this time.
Ideally, I am going to allow this downside to signal it has completed by providing us with a solid 1-2 structure off the low that triggers into a 3rd wave, which will likely take us over the 2900SPX region in the coming weeks. Of course, this is assuming the 2796SPX region holds as support in the coming days.
Alternatively, a sustained break of the 2796SPX region in the coming week would suggest that any further highs may complete this structure off the August 2017 lows, and provide us with our long sought after wave (4) sooner than presented in the more bullish count now represented on the attached daily chart. A sustained break of 2796SPX would suggest the count on the chart entitled "alternative bullish SPX" is applicable.
So, due to some question of where we are in the current wave count, I am going to be watching which support level contains this pullback, and from where we see our next impulsive 1-2 structure. That will make it much more clear as to what the larger degree pattern is suggesting, and when we may begin to expect the larger degree pullback for which we have been waiting.
For now, 2796SPX is the level of support I am going to be watching intently. And the next 1-2 structure that develops over that support region will likely signal the next run to the 2900+ region.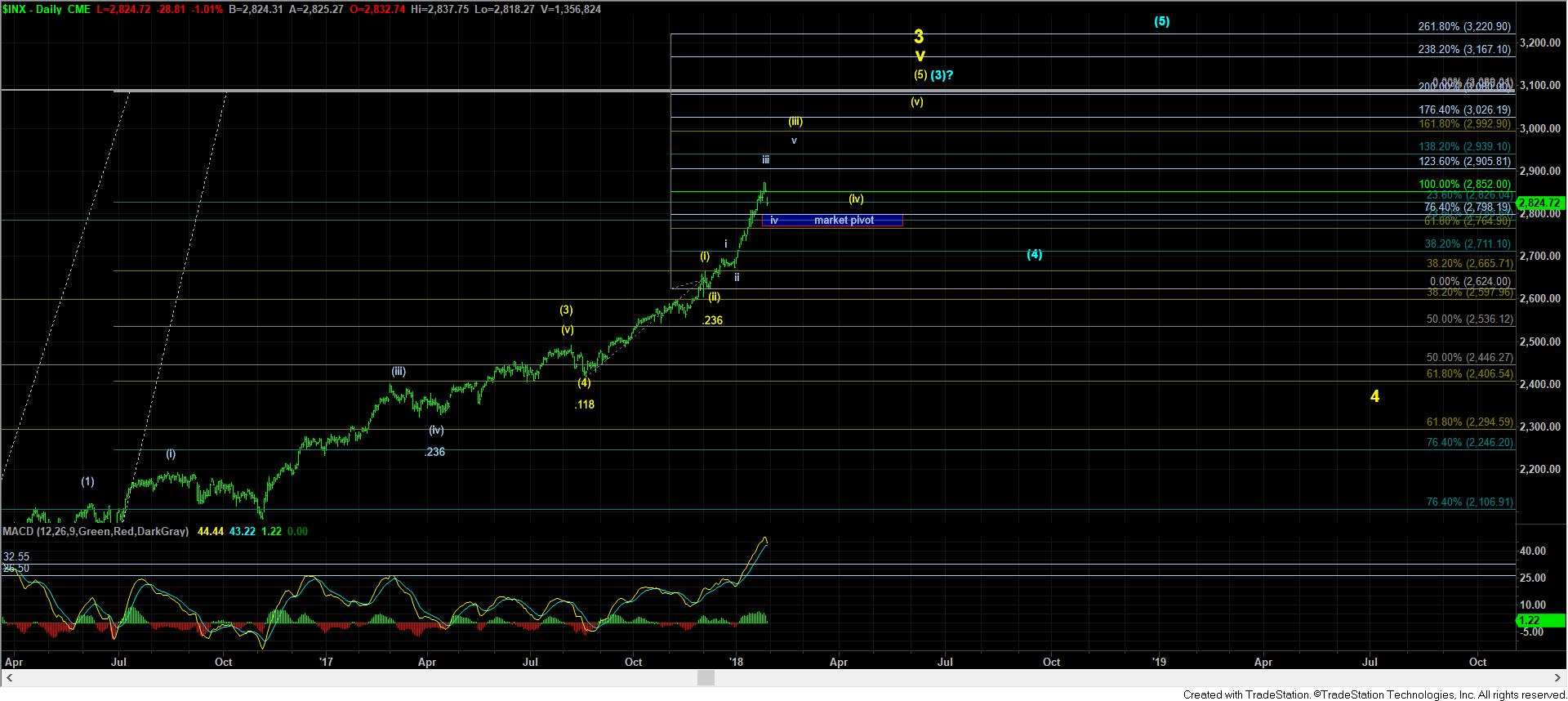 Bullish Count - SPX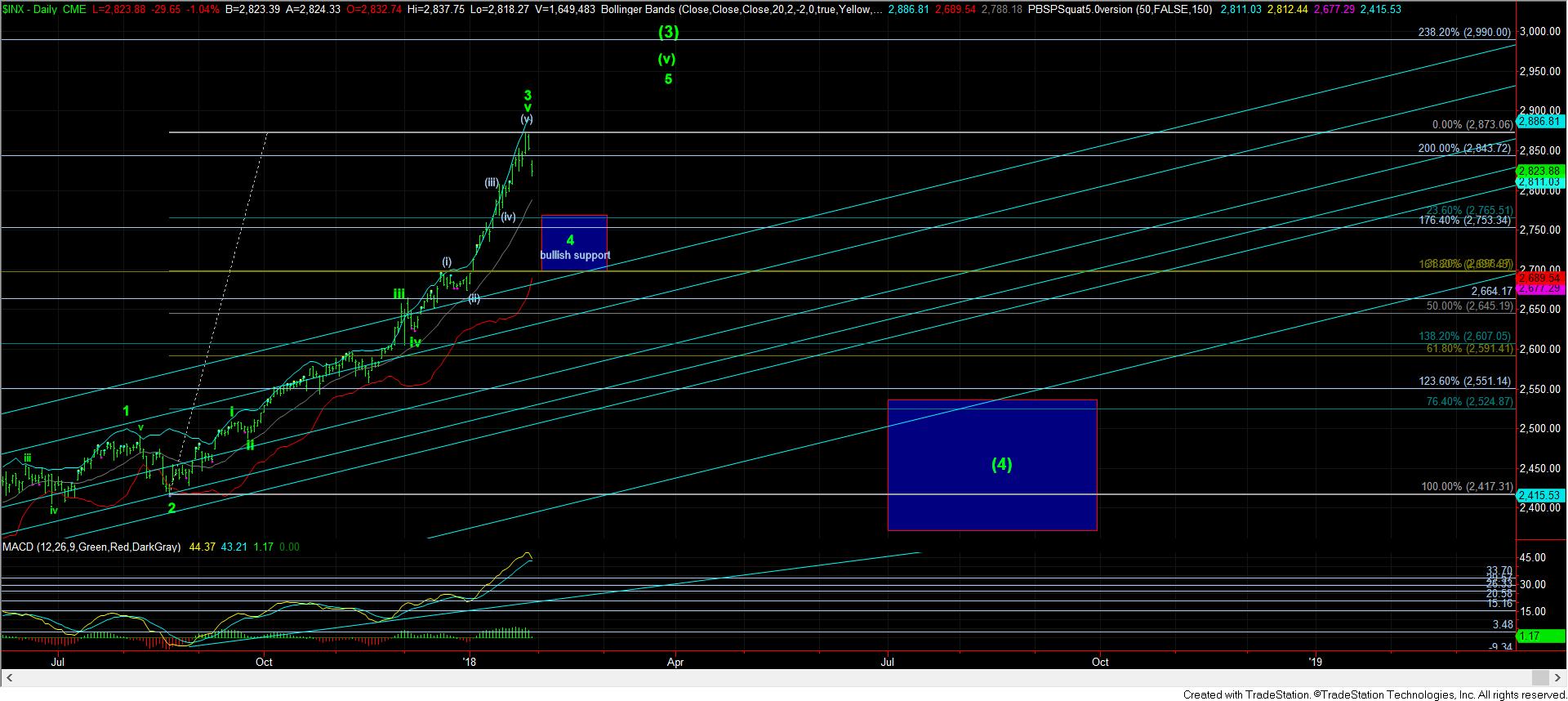 alternative bullish SPX