Behold – A Pullback - Market Analysis for Dec 9th, 2020
With the market breaking below 3680SPX today, it has provided us with a very initial indication that a pullback has finally begun. The question is of what degree?
Due to the overlap we have seen since early November, I am uncertain how deep this pullback will ultimately take us. The bigger downside potential still remains the blue box below on our 5-minute SPX chart. But, there are support areas below us we will have to break to suggest that is a strong potential.
Again, due to the overlap we have seen since early November, the micro count in this region is not wholly clear since we do not have a standard Fibonacci Pinball structure off the low struck in early November. Therefore, I have to make certain assumptions.
Before I begin, I want to note that the next time the market breaks out over today's high, it makes it much more likely that the 3rd wave higher is underway. Clearly, we still need to break out over 3725, but I would expect that we should blow through that level once we break out over today's high again. Moreover, IF – again, IF wave [2] has indeed completed in very shallow fashion – as shown on the 60-minute SPX chart (and I still have strong reservations in accepting that until proven by a break out), then wave 3 of [3] will target at least the 3920SPX region, as that is the 1.00 extension of waves [1] and [2]. Other that that, the smaller degree is still a bit of a question to me for right now due to the overlap.
As far as support below us, assuming that we topped in wave i of 3 today, we have support below us from 3620-50SPX. Clearly, should we break down below 3620SPX, that will open the door to the potential of the yellow wave [2] pullback into the targe box below. Yet, I will also have to consider us being in wave 2 of [3] as well. But, personally, I would view the greater potential as us being in wave [2] on a break of 3620SPX.
For now, the market is providing us with a pullback which should provide opportunity on the long side. Please make sure you are tracking those stocks that you still want to add to your portfolios, as the market seems to finally be giving us an opportunity to add to our portfolios. And, still, while my preference remains to see the bigger wave [2], the only reason it is not my "primary" is that I am giving a lot of respect to the bullish side of the market until we are able to break below 3620SPX, and follow through below 3594SPX. But, none of this should be much of a surprise to you.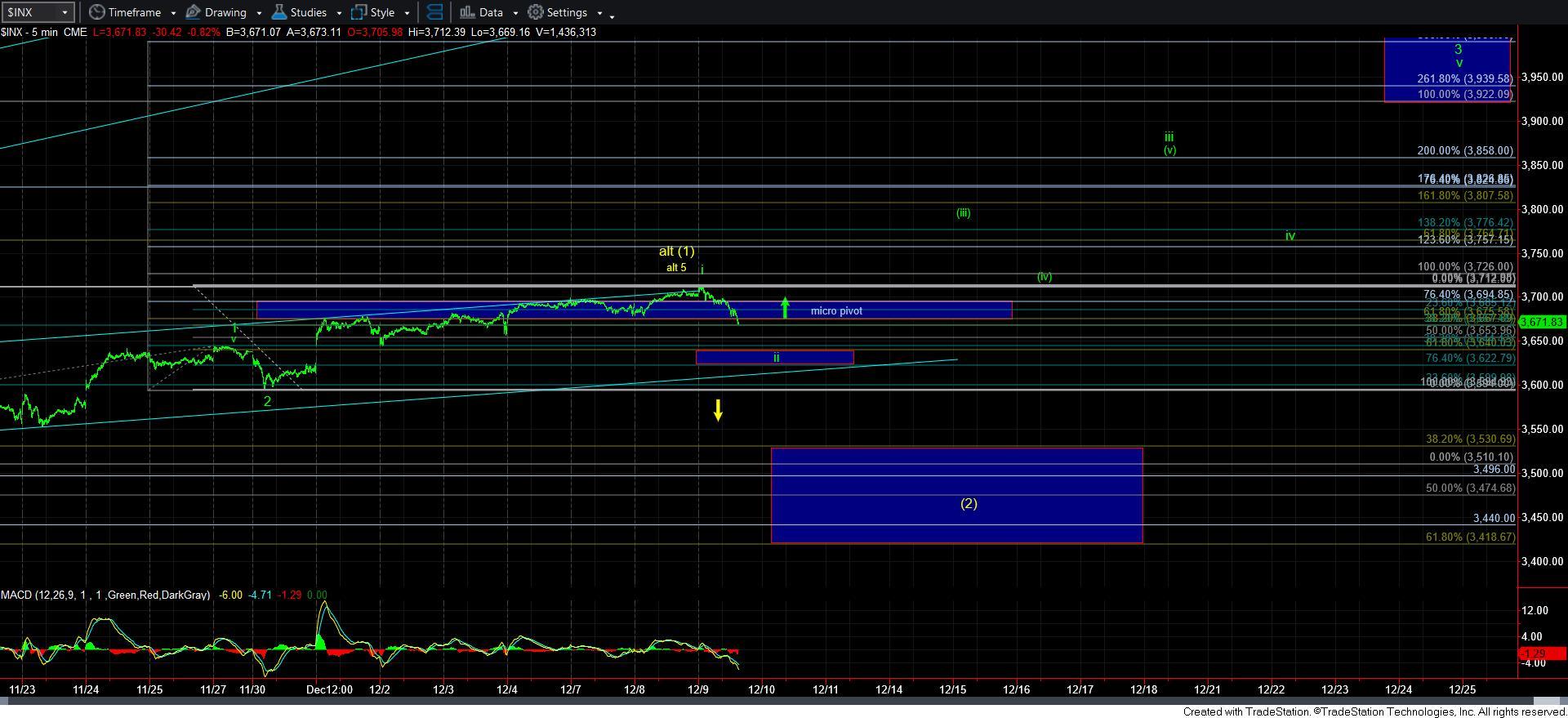 5minSPX
60minSPX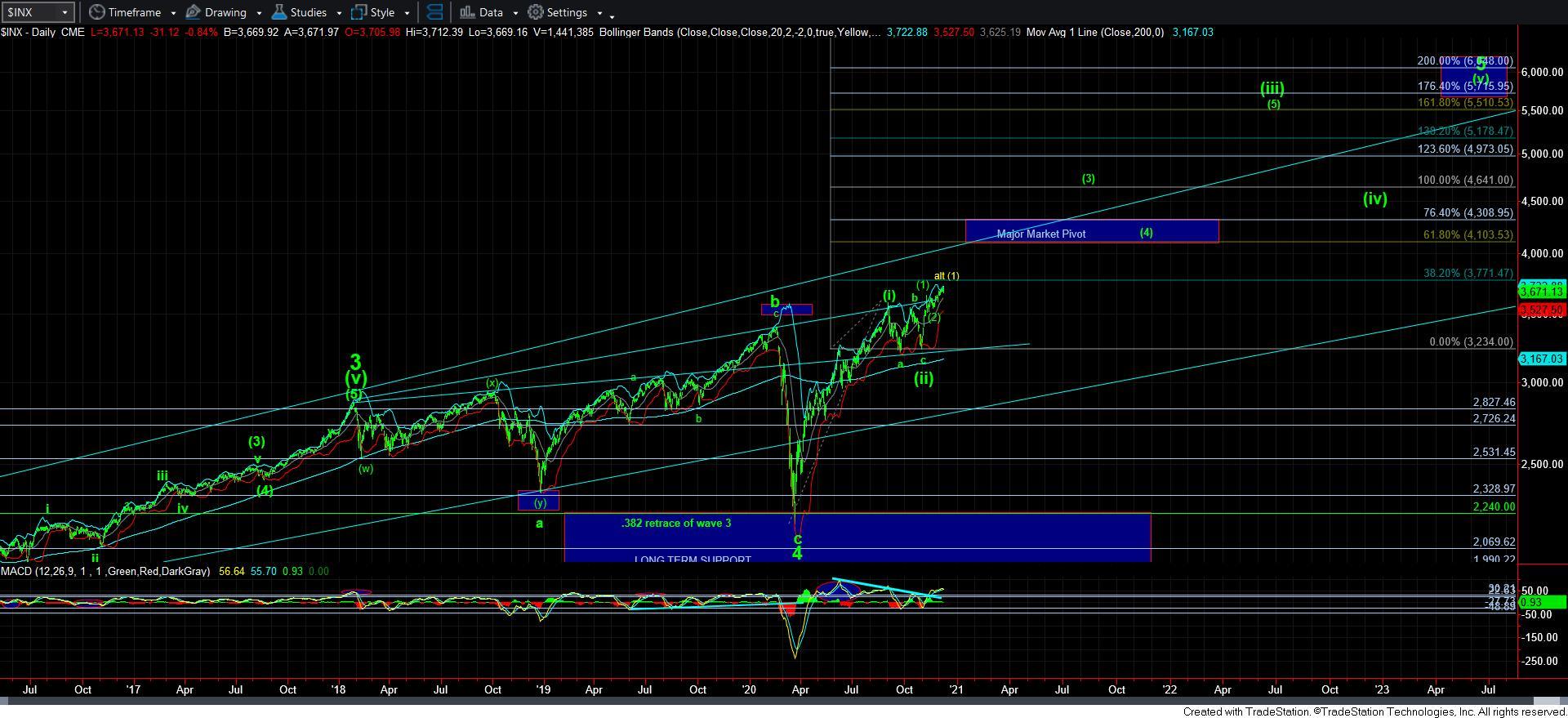 1SPXdaily