Bears "Should" Take Control
We have what can be counted as a potential top to wave iii right into the 1.618 extension. That is normally enough to consider that wave iii has topped.
However, we have one issue: the top was made on what counts best as 3 waves. That means the market has left the door open for the high to have been an expanded b-wave in a micro wave (iv), setting us up for one more higher high tomorrow, as shown in the attached 5 minute chart.
Whether we get that higher high or not, it certainly does look like the bears should take control of this market as early as tomorrow, but it may not occur until early next week. And, as I noted several weeks ago when we struck our 2080SPX target region, prepare for some whipsaw, with tomorrow potentially providing us one more before we drop. So, whether we begin wave iv tomorrow, or early next week, I would like to see the market down into the 2027-2040SPX region for wave iv next week.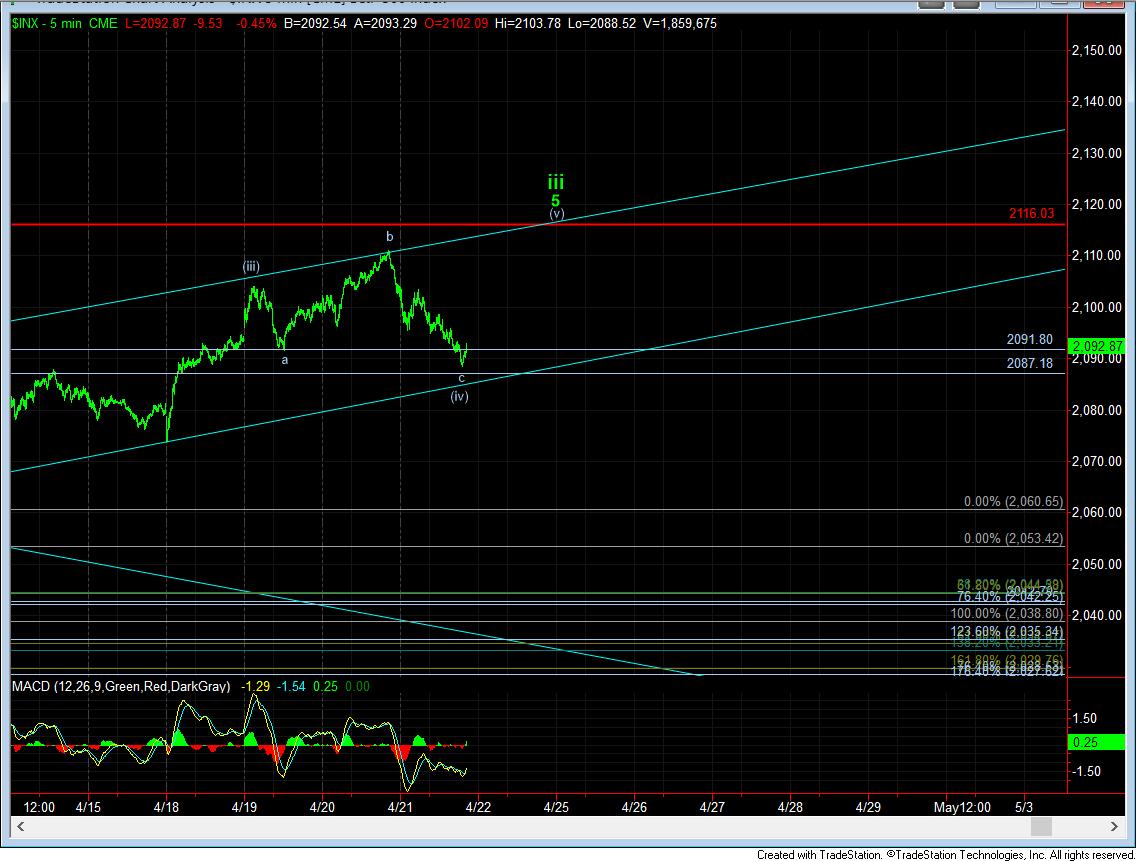 5minSPX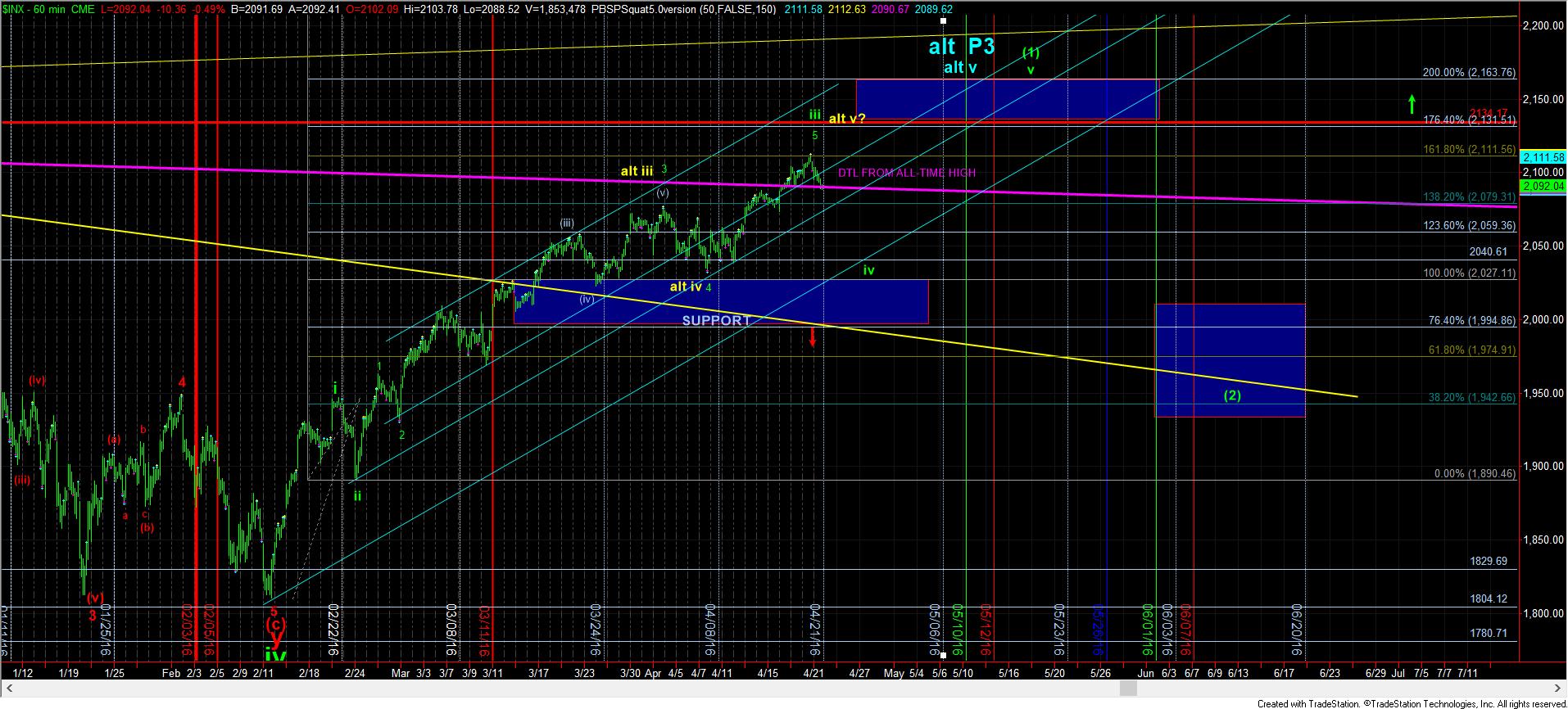 1turnchart